Posted: August 19, 2015
Worn: October 29, 2014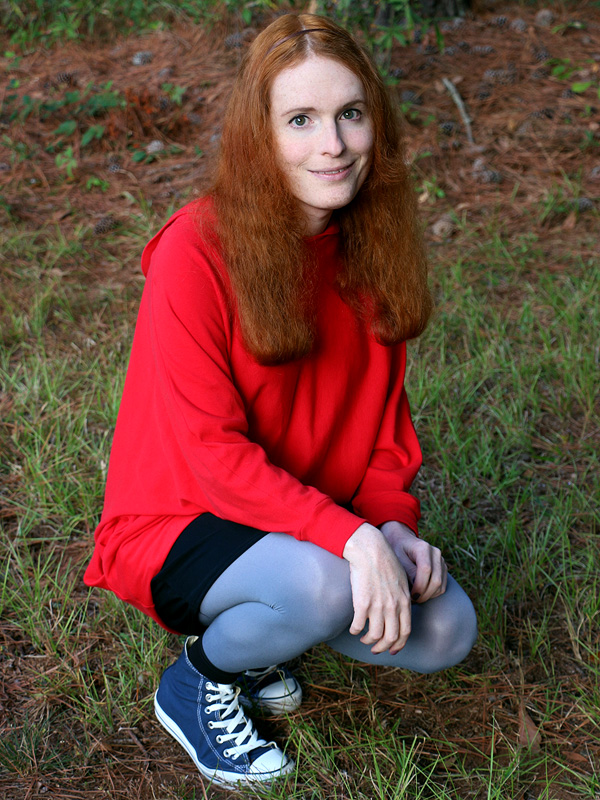 This is my second favorite of my Amy Pond costumes and the most comfortable. I tend to wear this on the last day of a convention, when I'm completely worn out.
The hoodie, being both "unisex" and "one size", was very long on me, so I folded the lower hem up inside and safety pinned it.
My personal style is almost always requires clothing to be snug down the lower back and in the waist, because I value a trim waistline and have never had one. This loose shapeless sack is about as far from from my style as any garment, but wearing it with a short skirt and tights makes up for it surprisingly well.
American Apparel Unisex Dolman Sleeve Hoodie in Red, 2013 (Screen Accurate)
A. Byer black skort from Macy's, 2003
We Love Colors grey tights, 2013
George black socks from Walmart
Converse Chuck Taylor All Star Hi Top Canvas Shoes in Navy from Amazon.com, 2013 (Screen Accurate)
Brown satin covered metal headband from TweetLoveByLTE on Etsy.com, 2013
OPI Nail Lacquer in Parlez-Vous OPI?, 2013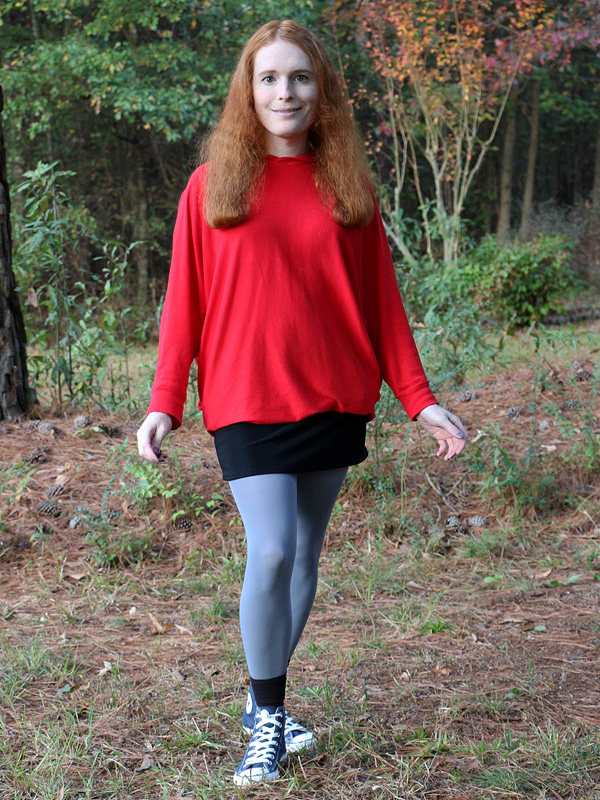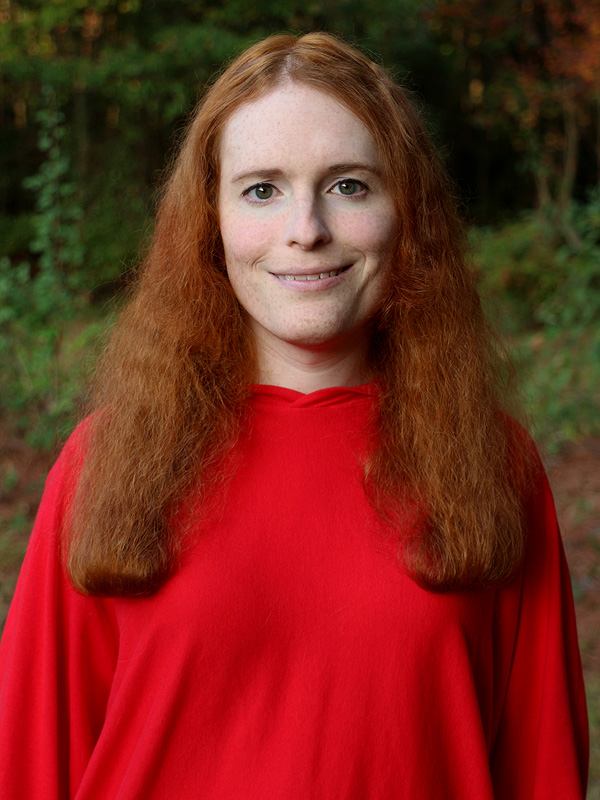 I've got about twelve hidden bobby pins securing my hair at this reduced length.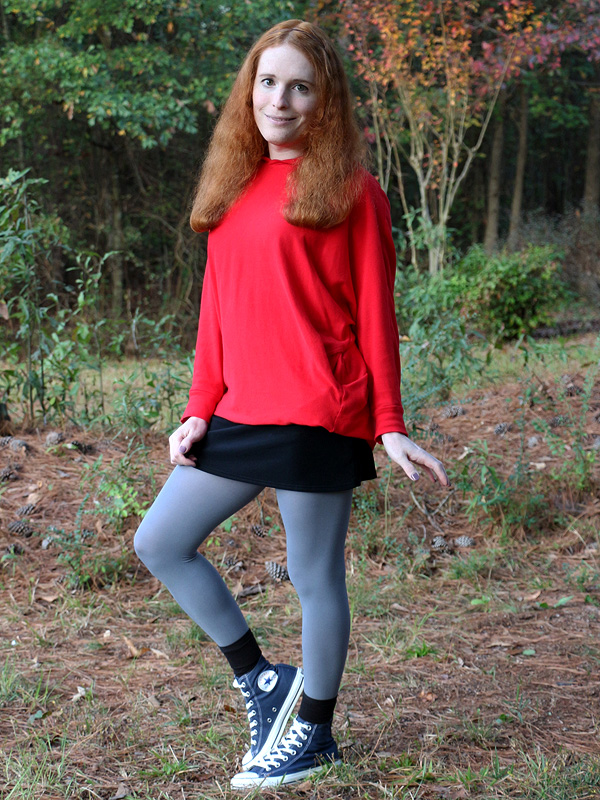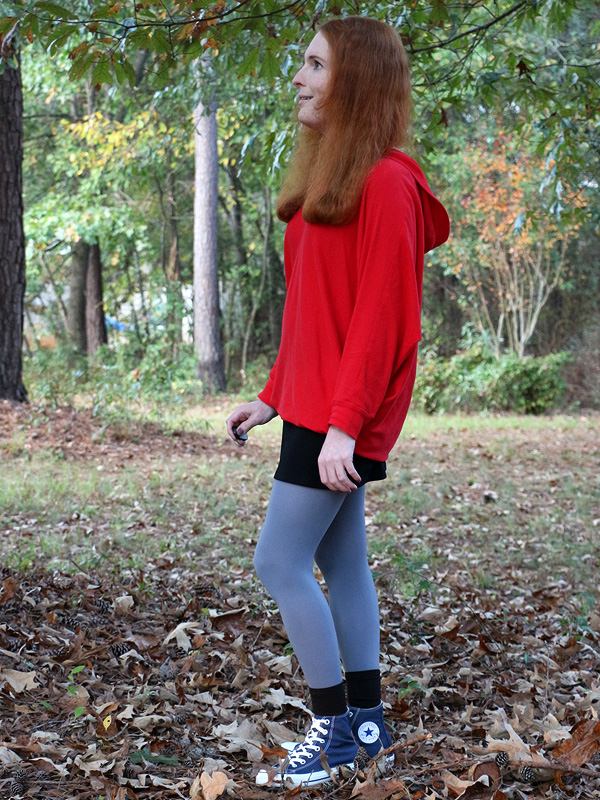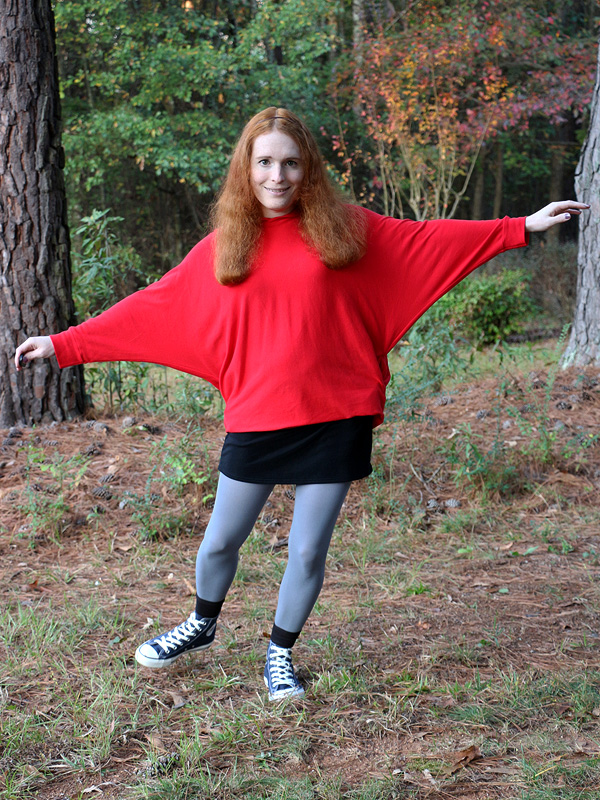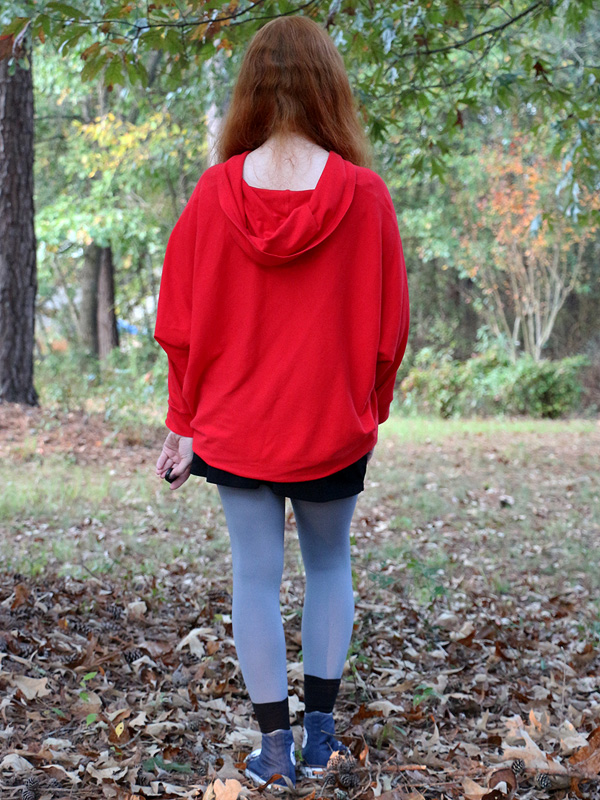 The weight of the hood pulls the neckline low in the back and high in the front. That's how it's worn on the show, so that's how I wear it.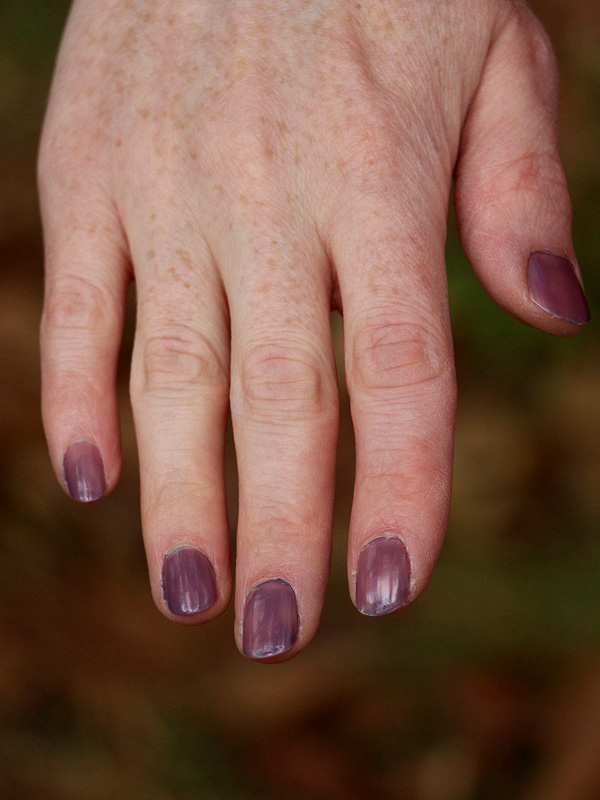 The most taxing part of Amy costuming for me is the fingernail polish. Amy wore a different color almost every episode, and sometimes within an episode. At one TimeGate, I wore three different Amy costumes and redid my nail polish from scratch every day.
I'm more concerned with getting it done and conveying the idea than with it looking good. As you can see, the blue polish from the previous costume is still visible around the margins.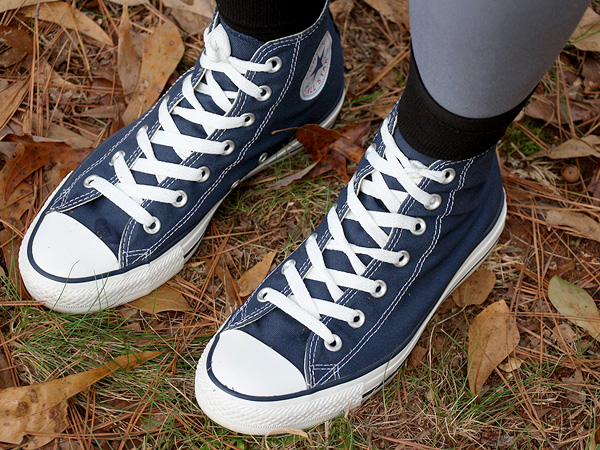 I hadn't worn Chucks before, but I rather like them, and have used them with a few other outfits. This is the screen accurate model of the shoes, but since Karen Gillan is about half a foot taller than I am, and most of that in the legs, the hidden wedge version might add versimilitude. I'm considering whether to buy them before next TimeGate.
Tucking in laces is pretty normal on Doctor Who, and a practice I now use with most of my lace-up shoes.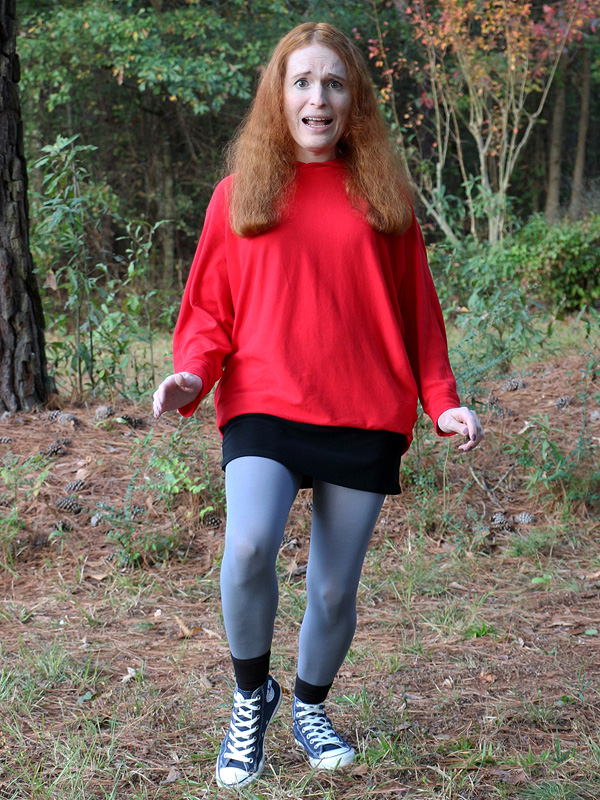 "Eek! Predatory statues!"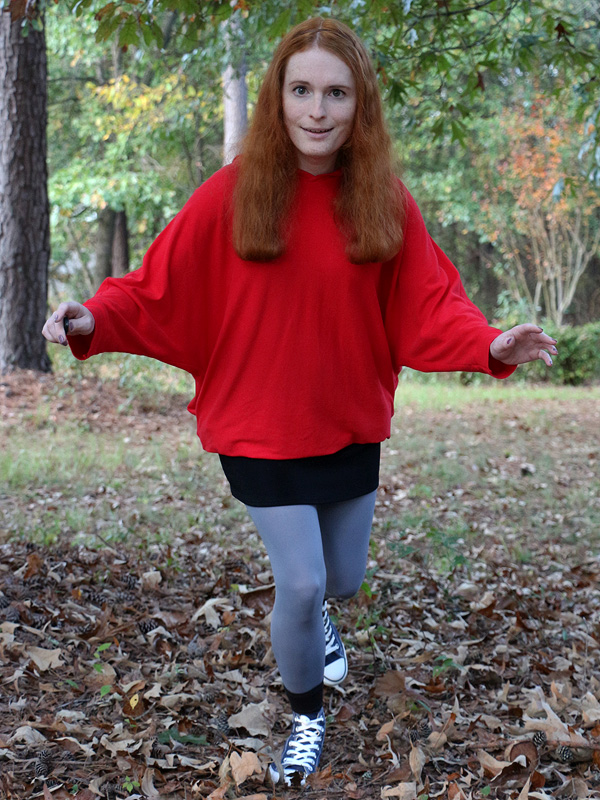 "Run away!"
Pictures by Ember