Posted: November 14, 2013
Worn: October 19, 2013
My recent interest in navy and dark blue, expressed here, reaches its natural conclusion in today's head-to-toe navy outfit, relieved mainly by my two favorite bold metallic pieces. My headband, unfortunately, is still black, as I need to buy more parts before I make the navy version of it.
I usually end up wearing most, if not all, of my maille necklace against my skin, as I am here. Much as I love it, including the feel of it against my skin, this can be awkward seasonally, as the metal conducts heat very well, becoming icy in the winter and scalding in the summer.
Charlotte Russe navy top, 2013
Ambiance Apparel navy wrap from Charlotte Russe, 2013
Forever 21 navy skirt, 2012
We Love Colors navy tights, 2013
Liz Baker "Jamie" navy boots from thrift store, 2013
M Style Lab chain bib necklace from Macy's, 2012
Steve Madden brass links belt from Macy's, 2010
Earrings made from jumprings, 2009
Spiked black headband, made with parts from Studsandspikes.com, Etsy.com, and Hancock Fabric, 2013
Opi Nail Lacquer in Black Onyx from Amazon, 2013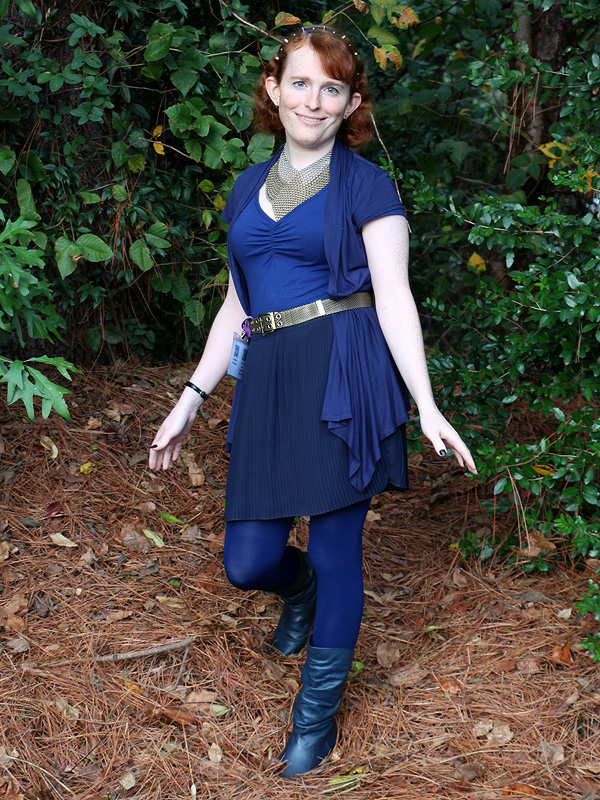 Naturally, I forgot to take off my Domcon badge for some of the best pictures.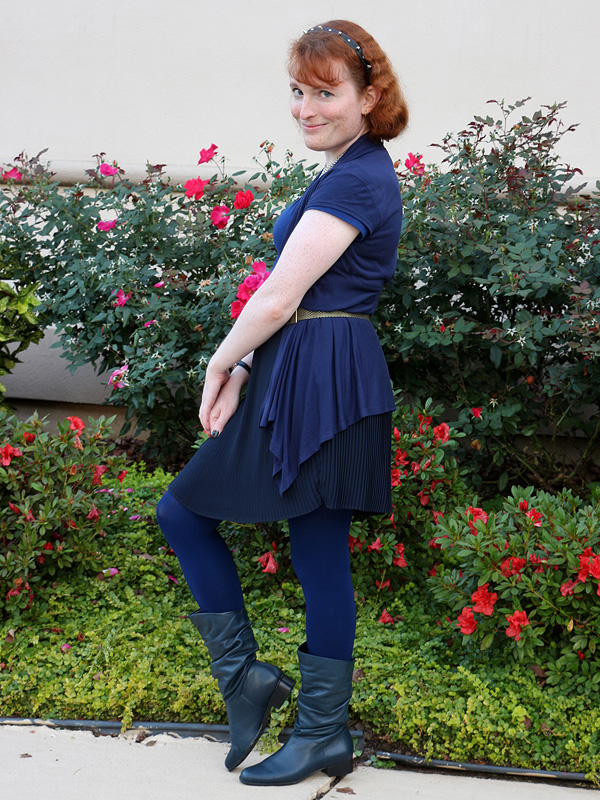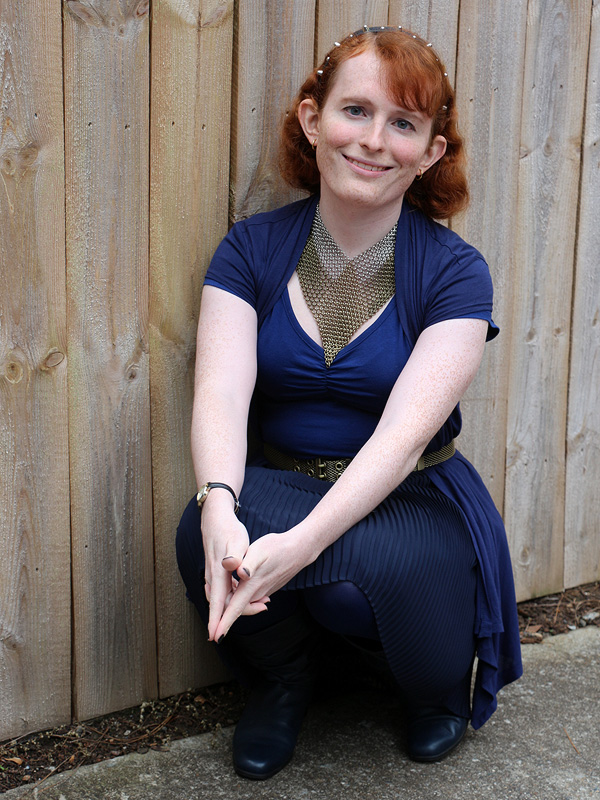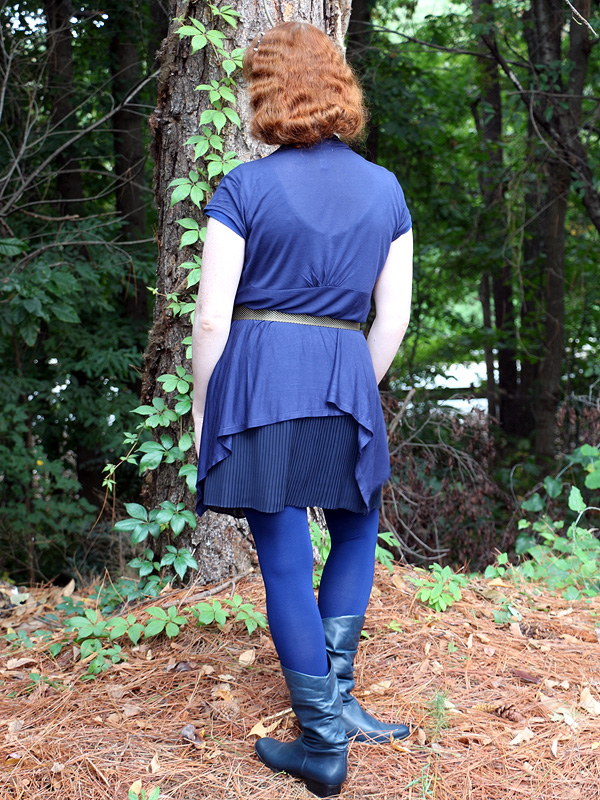 Oh, hey! For once I put my hair up when I wasn't wearing black across my back to highlight every stray hair!
Pictures by Lynn