Posted: October 17, 2013
Worn: October 2, 2013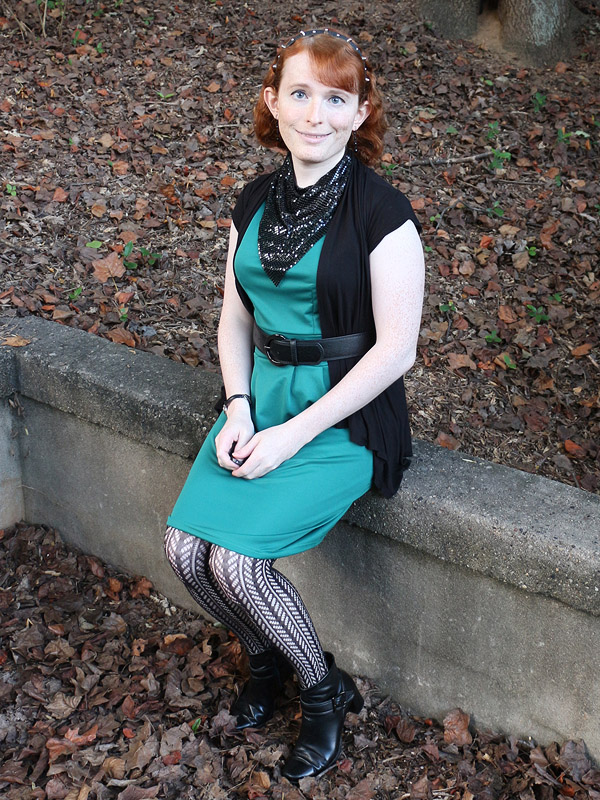 My personal style favors dark and bold solid colors. These are usually difficult to find, especially in green. And so, after years of searching, I've finally ordered this dress, all the way from Singapore, at an exorbitant shipping rate. The label is in Korean, I think, though some of the components of the characters are not in any of the hangul tables I've consulted. I got lucky this time in ordering something that cannot effectively be returned; I love it to pieces. And while I might wear a small, medium, or large in various American brands, this dress is an XXL.
I bought these tights in connection with an Amy Pond costume I'd eventually like to do, her outfit from the Doctor Who episode "Vampires of Venice". I picked up another pair in the screen accurate dark brown, but am wearing the black pair here because it fits my own style better.
For years, I've appreciated vintage metal mesh necklaces in the Whiting & Davis style. Unfortunately, almost all of them are either silver or gold. I don't want to wear such a large piece in a bright metallic. I found an extremely tacky disco halter top on eBay, made out of black metal mesh. I bought it and separated off the large triangular piece I needed to make this shimmering neckerchief.
Green dress from iBUYLA.com, 2013
Ambiance Apparel black wrap from Silvina, 2012
Black metal mesh neckerchief (originally halter top) from eBay, 2012
Trifari black earrings from Sears, 2011
Style & Co. black belt from Macy's, 2010
Pamela Mann black chevron tights from eBay, 2013
Franco Sarto black boots from Goodwill, 2013
Spiked black headband, made with parts from Studsandspikes.com, Etsy.com, and Hancock Fabric, 2013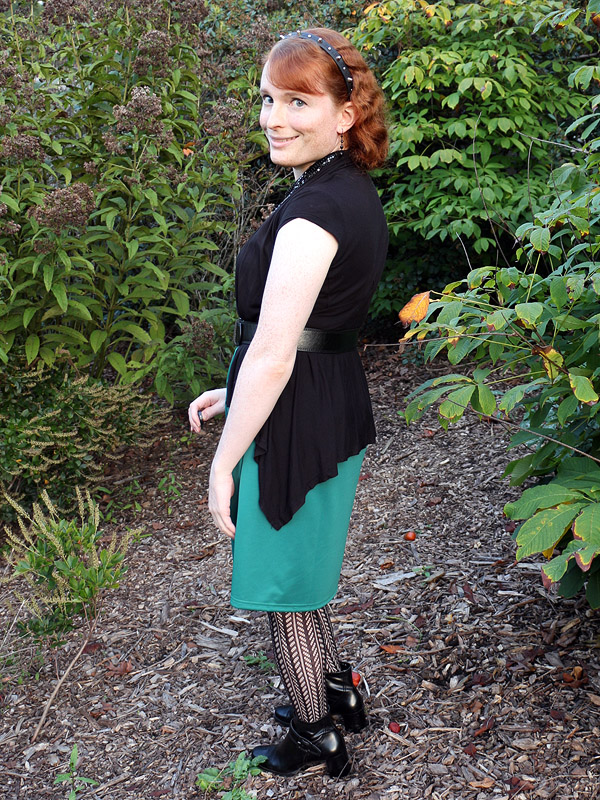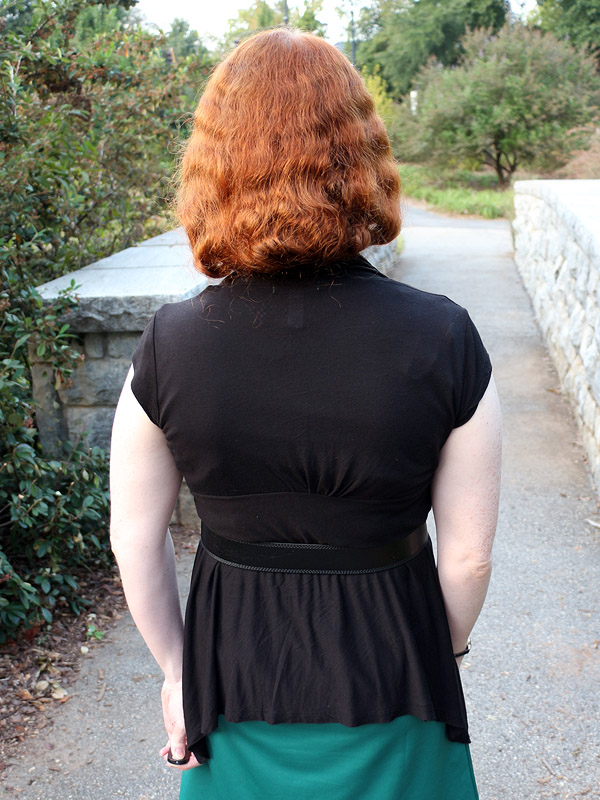 I didn't want to wear a ponytail again today, but I also didn't want to comb through and thereby frizz up my hair, so I folded the offending tangled mass under and out of sight. The resulting faux bob is a little crooked, since I was only using one mirror, but there are fewer stray hairs than there were a year ago now that I have most of the layering grown out.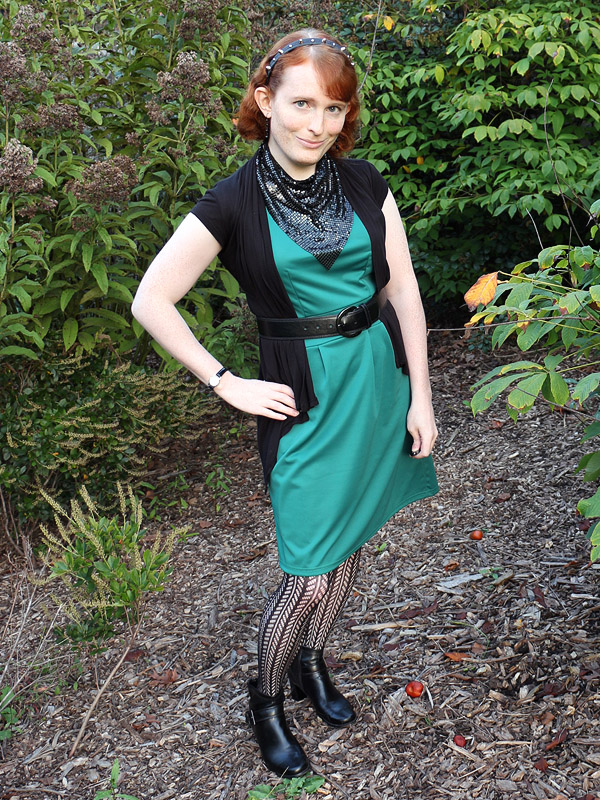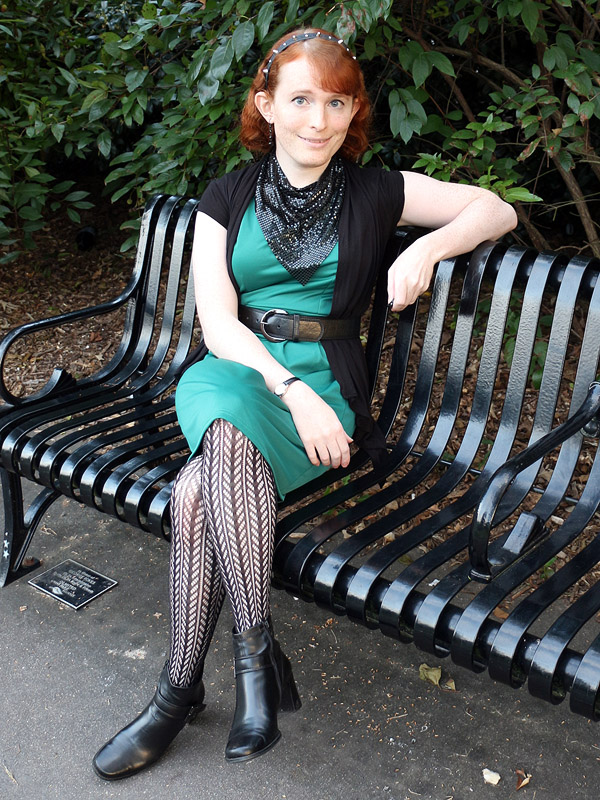 Pictures by Ember