Worn: June 3, 2013
Photographed: September 26, 2013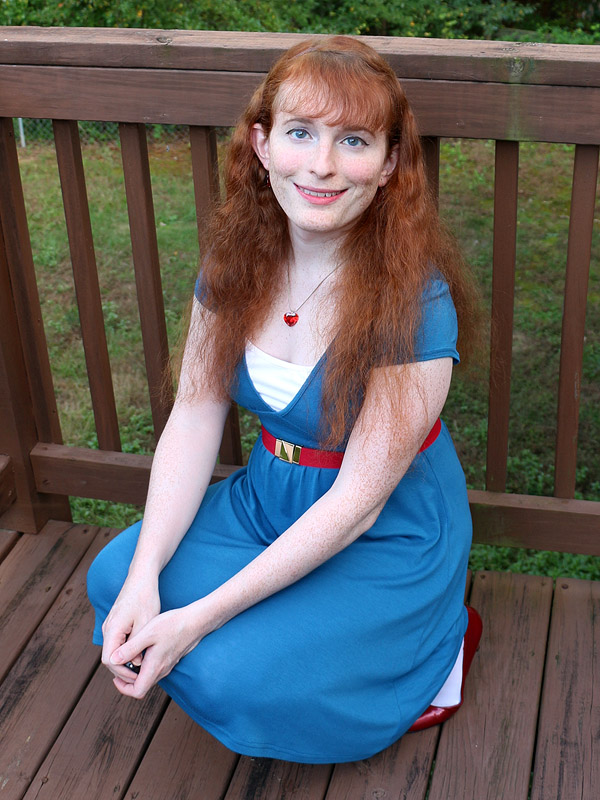 As I mentioned on their previous appearance, these pumps, with their pointy heels, are not well suited for walking on soft ground, such as that produced by yesterday's rain. The heels may require cleaning almost every time I wear them.
I wore this outfit on the day I saw the movie "Oz, The Great and Powerful". I didn't realize there was any significance to my clothing choice until friends pointed it out to me at dinner that night.
International Concepts white camisole from Macy's, 2007
Belle du Jour blue dress from Macy's, 2007
We Love Colors white tights, 2012
Red heart pendant from Michael's, 2012
Red earrings made from Michael's components, 2012
So Wear It Declare It red pumps from Goodwill, 2013 (originally from Kohl's)
Brown headband from TweetLoveByLTE on Etsy, 2013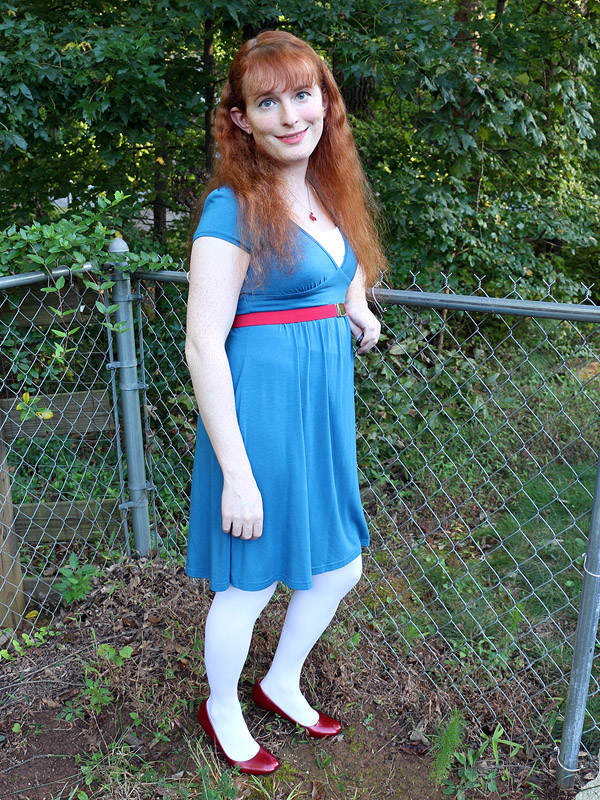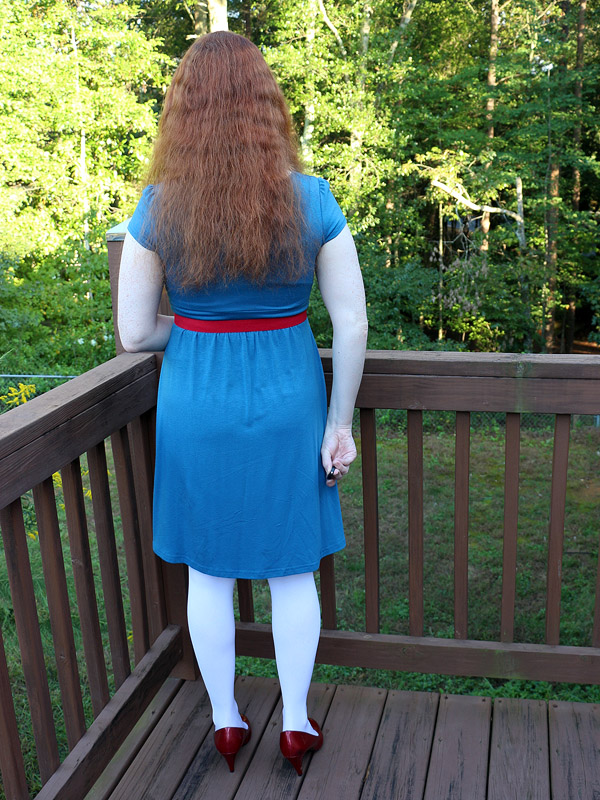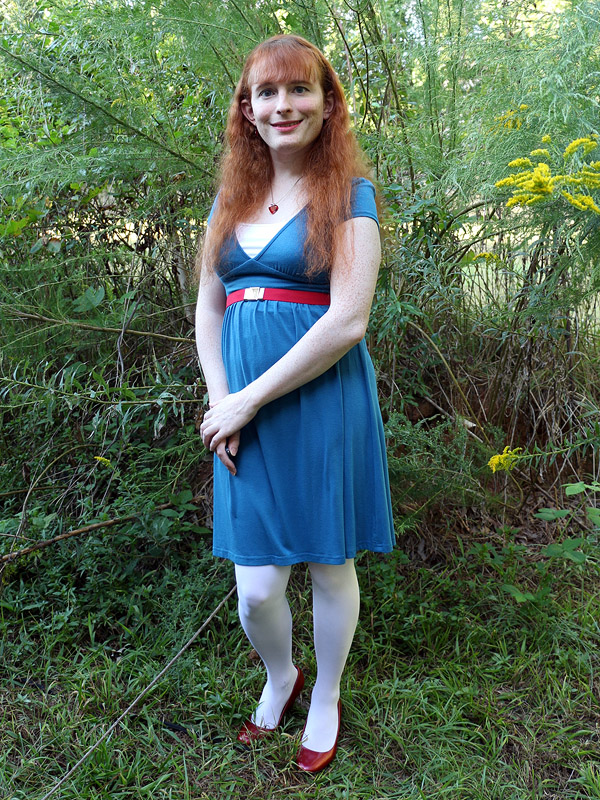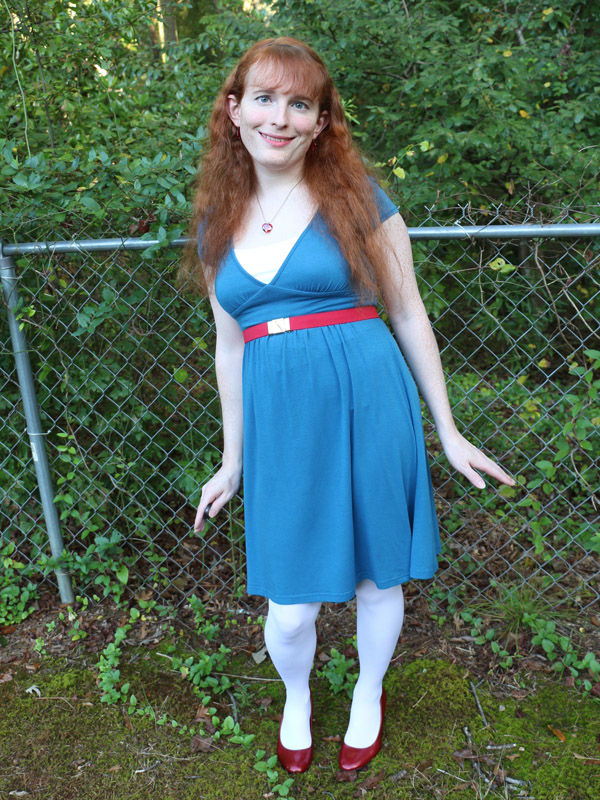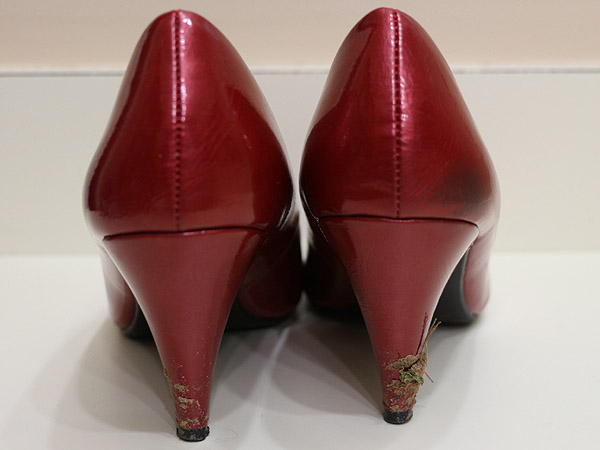 Pictures by Ember