Worn: October 26, 2012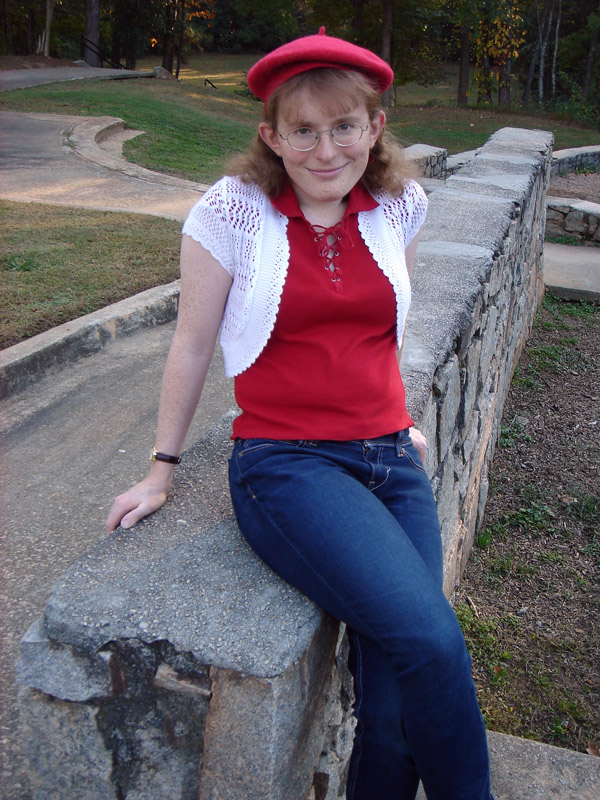 I wasn't able to get over to Oakland this time, so I made do at a more conventional public park.
I didn't start wearing the red top until five years after I bought it. I liked the basic idea, with the collar and the laces, but it didn't quite work for me. I went through a bunch of old clothing this summer to see if there were any pieces I should keep and found that quite a few of my older tops could be improved by the addition of my new white shrug.
My black beret has a smaller diameter than most berets on the market, closer to that of a military beret. When I started buying more, I was put off by the greater size. But since berets are generally made of wool, I ran them through the washing machine on hot, which reduced their diameter a couple of inches. The shrinkage isn't necessarily even, but wet wool is easily shapeable by hand.
DKNY Jeans red top from Macy's, 2007
Sweater Project white shrug from Macy's, 2012
Levi's "Bold Curve" blue jeans from Macy's, 2012
SAS "Freetime" white tennie shoes, 2011
Red earrings made from Michael's components, 2012
Red beret from eBay, 2011
Polo Ralph Lauren PH1007 eyeglasses from Lenscrafters, 2007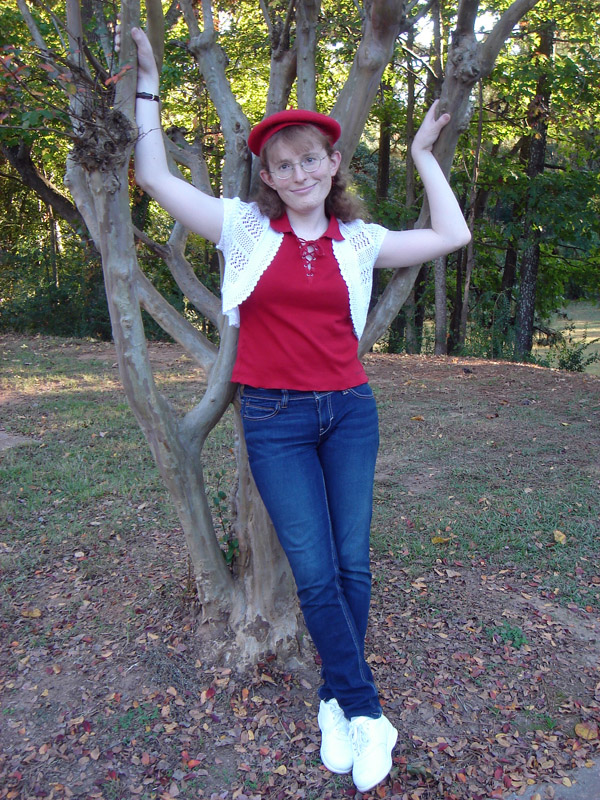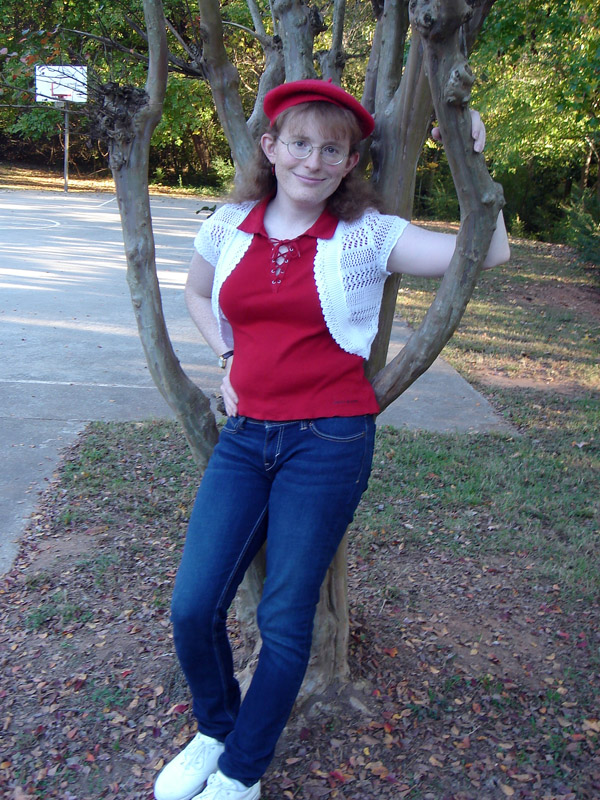 Pictures by Lynn