Worn: October 20, 2012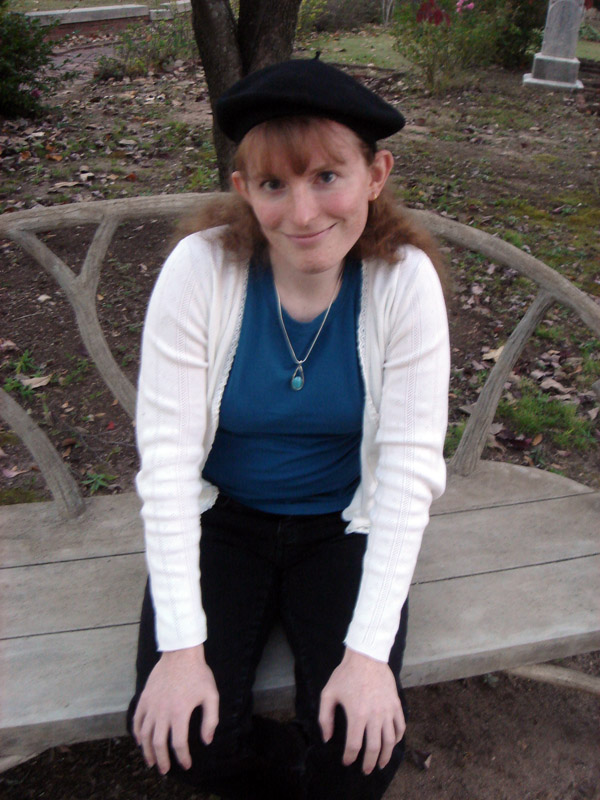 This outfit typifies how I dressed before I started reading personal style blogs a couple of years ago. Most of the items are among the oldest I still wear, but I also accidently packed an old pair of jeans I don't normally wear anymore when I went to stay with Lynn for the weekend.
This pendant is the only piece I have that garners cries of recognition when I wear it. Lynn used to have one with a pink stone while Becca had an earring version. I guess Walmart sold a lot of pieces of this shape. I didn't even buy the necklace for the pendant. My friend Becca had bought me a very nice silver pendant and I wanted a shorter chain for it. Buying a chain with this pendant was cheaper than buying a chain by itself. I rarely wore it until I discovered that it goes well with this tanktop.
International Concepts blue tanktop from Macy's, 2003
Ralph Lauren Polo offwhite cardigan from Macy's, 2003
Style & Co. black jeans from Macy's, 2009
SAS "Freetime" white tennie shoes, 2009
Silver & blue pendant from Walmart, 2007
August "Blossom Story" black beret from Macy's, 2008
Earrings made from jumprings, 2009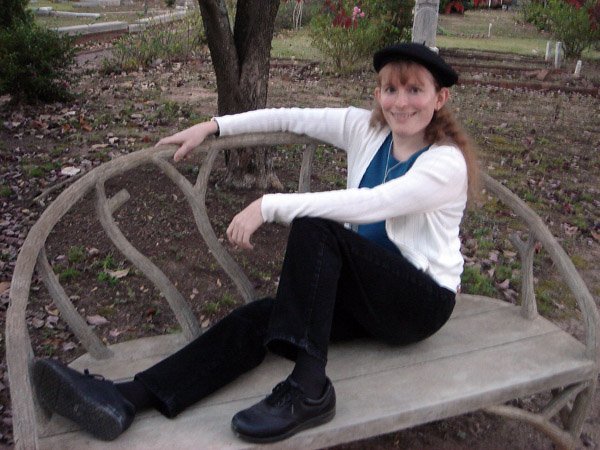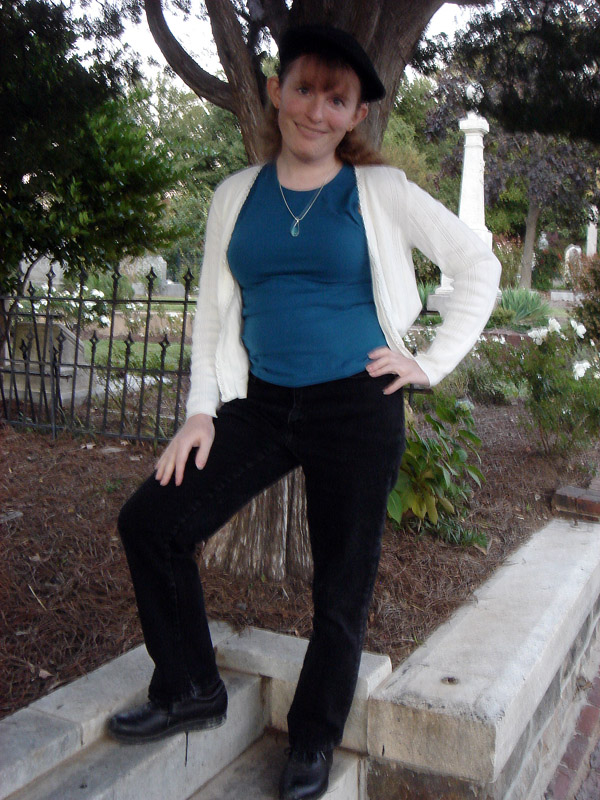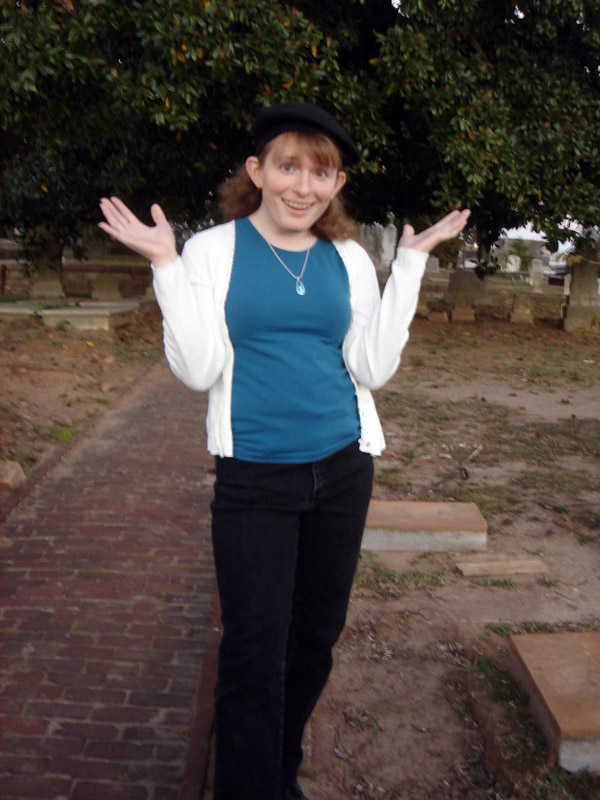 Pictures by Lynn