Worn: June 17, 2013
Photographed: September 26, 2013
I had trouble using navy in my outfits for a number of years, as I always found it too dark and dull when I tried to use it as a color. I've became very fond of it over the past several months, ever since I realized I could use it as a neutral, essentially a softer form of black that is more compatible with my coloring.
In a number of earlier posts, 1, 2, 3, I used red as the highlight color in predominantly navy and white (or offwhite) outfits. I decided to omit the highlight this time, going for a more subdued look which nevertheless has its own appeal.
Though nowadays, my hair may be red highlight enough for any outfit.
Divided by H&M white dress, 2011
Ambiance Apparel navy wrap from Charlotte Russe, 2013
Vintage interchangeable gold belt clasp, 2011
Navy belt made of Dritz knit elastic from Hancock Fabrics, 2012
We Love Colors navy tights, 2013
Bouquets "Sensible" navy flats from Zappos.com, 2008
Sadie Green's blue earrings from Cliptomania, 2007
Brown headband from TweetLoveByLTE on Etsy, 2013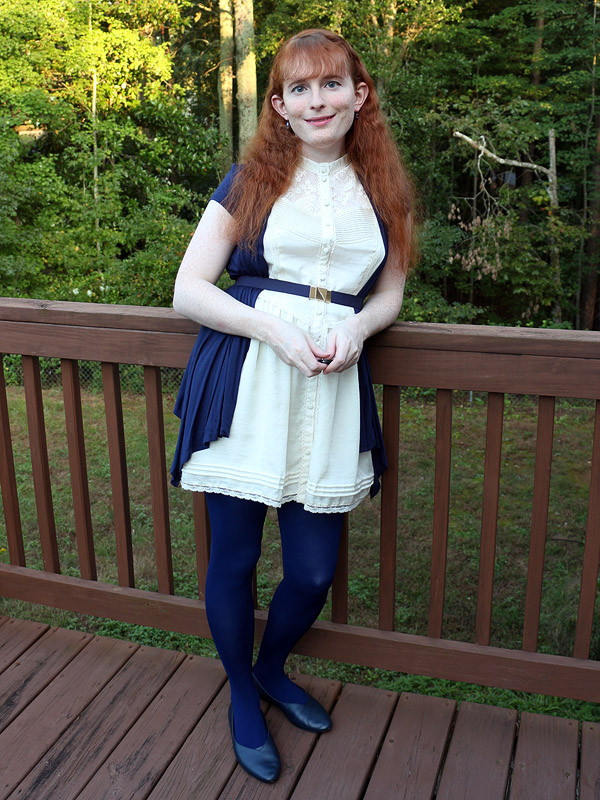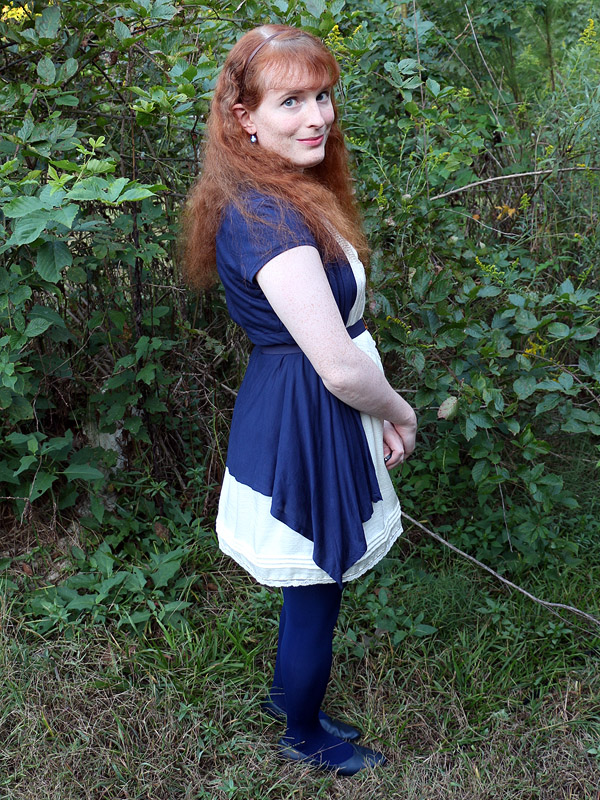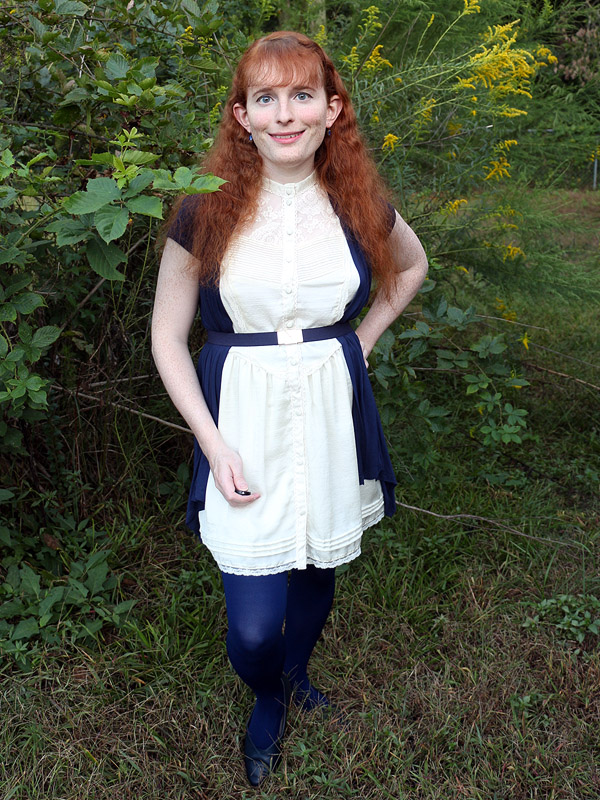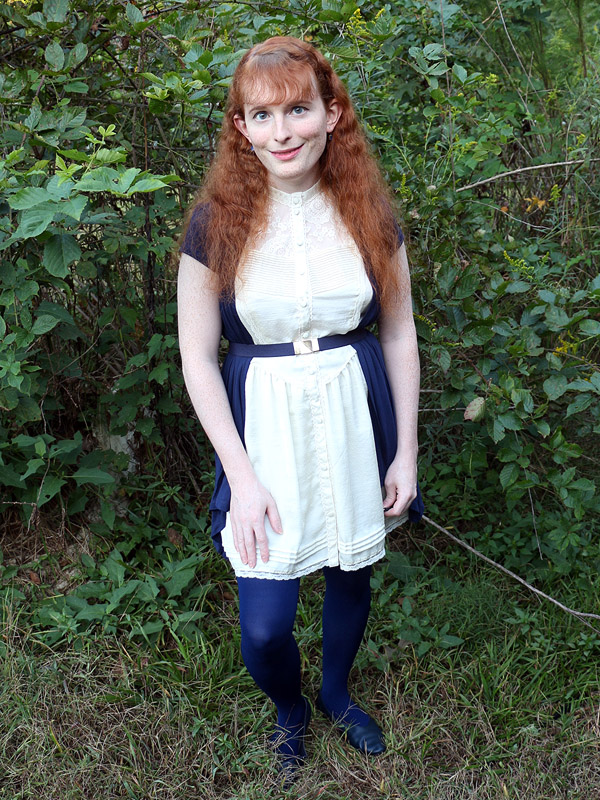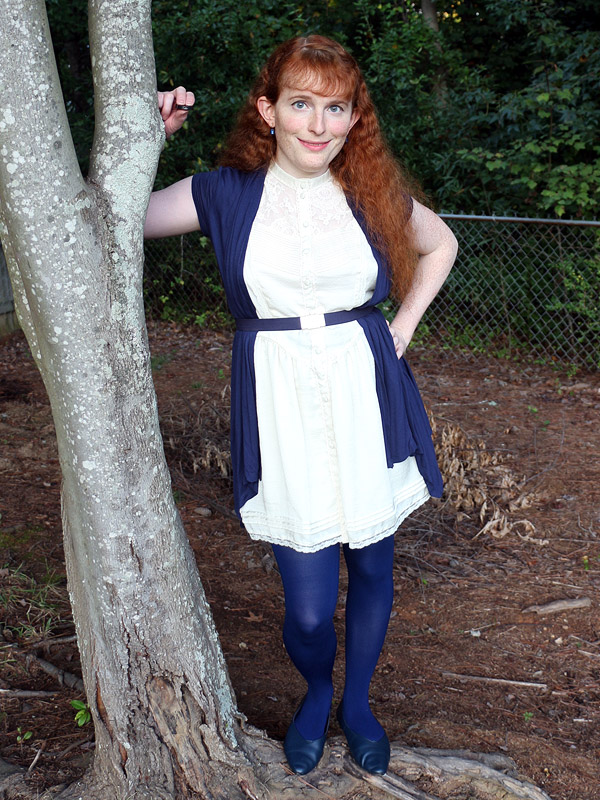 Pictures by Ember