Worn: November 2, 2012
Unlike my purple and black outfit a few days ago, this outfit was specifically intended to make Lynn nonverbal with a somewhat goth look. Alas, she was busy with World of Warcraft when I arrived, so after opening the door for me, she rushed back to her laptop without even noticing how I was dressed.
I think she was in the middle of a boss fight; I'm lucky she didn't leave me standing outside in the cold.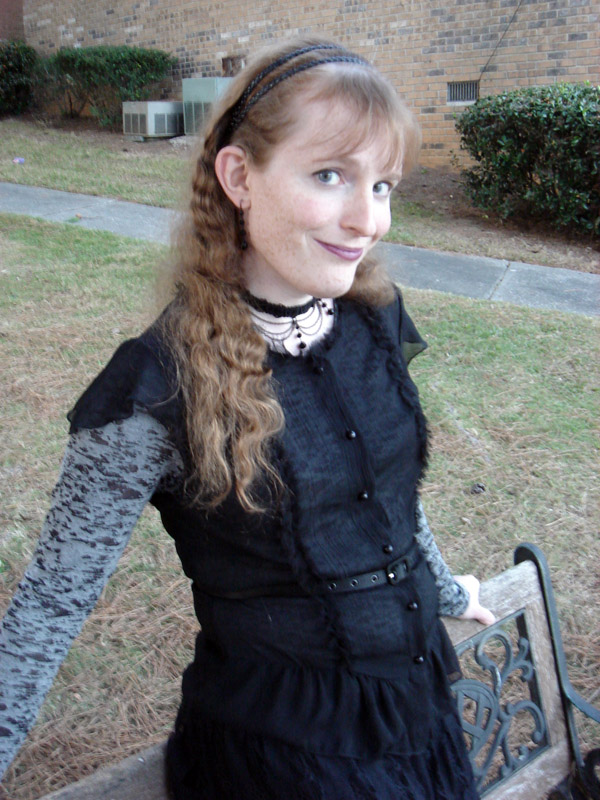 b.i.y.a.y.c.d.a. short sleeve black top from Macy's, 2007
Planet Gold grey & black long sleeve tee from Macy's, 2010
Love | tree black skirt from Silvina, 2012
Two layers black hose, unknown
Sele black belt from Macy's, 2007 (came with skirt)
Black collar necklace made by me, 2012
Trifari black earrings from Sears, 2011
Croft & Barrow Helena black boots from thrift store, 2011, originally from Kohl's
M Style Lab black headband from Macy's, 2010
Sephora Collection Rouge Cream Lipstick, color R24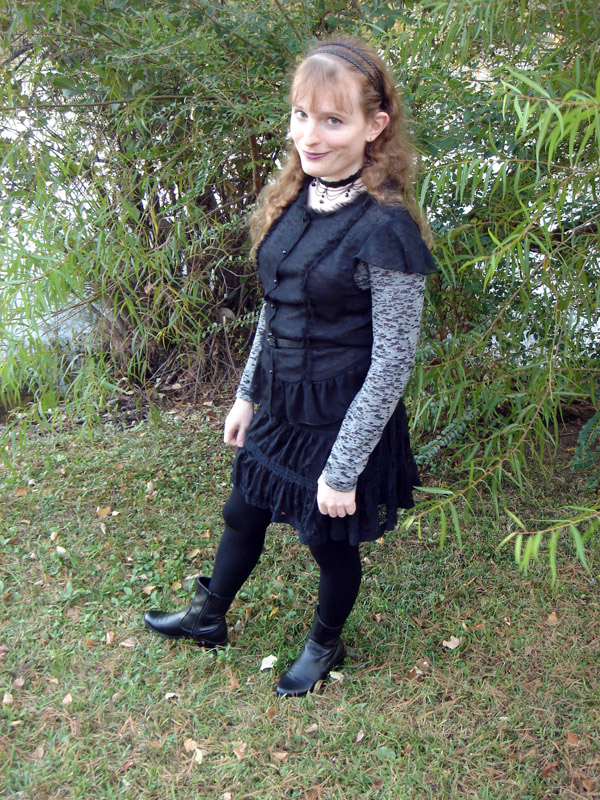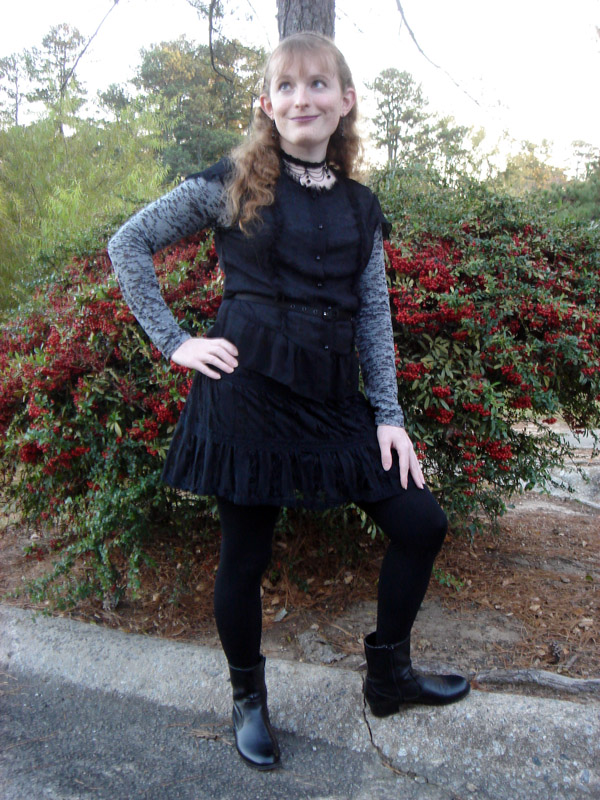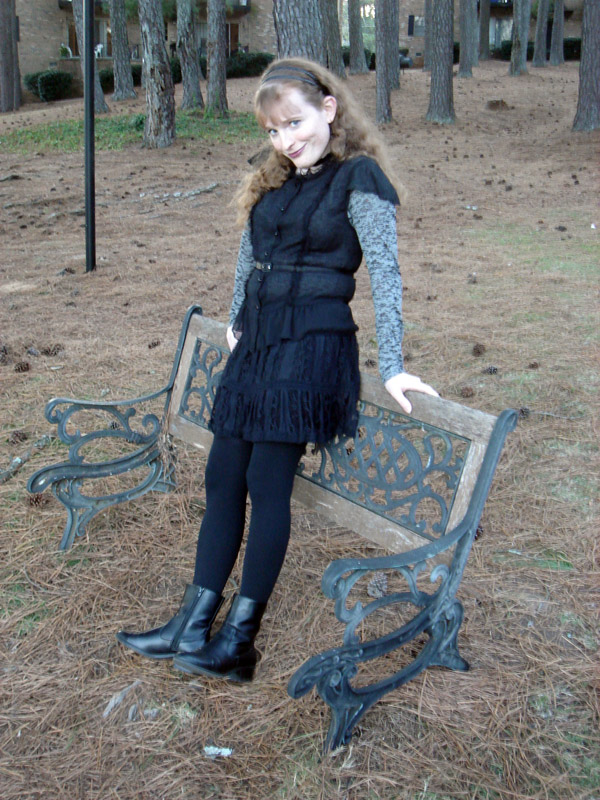 Pictures by Lynn