Posted: July 23, 2015
Worn: May 14, 2014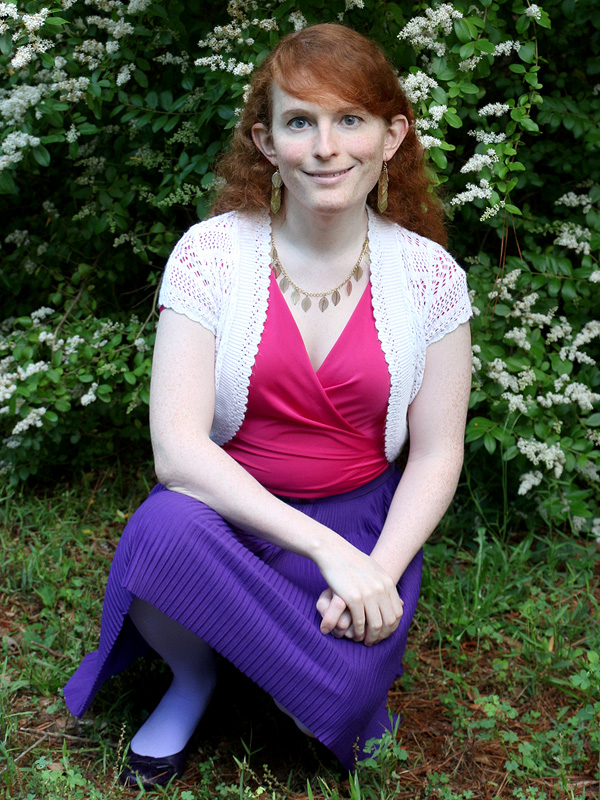 I clearly remembered posting on Monday since I knew I wouldn't be home Tuesday and Wednesday. But apparently I posted on Chictopia and Lookbook, completely forgetting my own blog.
I wear a lot of tights from We Love Colors, because they are fairly cheap and keep 51 different solid colors of tights in stock. This should not be taken as an unqualified endorsement, however. The tights don't come higher than eighty denier, which isn't as opaque as I would like. Multiple pairs have had a manufacturing defect at the crotch which caused a run at the first wearing. (The runs propagate slowly, so I might still wear them a few times before replacing them.) And, as many colors as they carry, they frequently don't have the colors I'm looking for, to match or otherwise coordinate with clothing I already have.
That's the genesis of this outfit. I bought these tights, which style themselves "lilac", with the intent of them being a light purple that would work well with a lot of my purple clothing. They ended up being far too blue for that purpose, and not in a way that lends itself to being used with blue (or navy, or red, or black, or grey). But I still think the color is quite pretty, so I looked for inspiration to the colorblocking trend, where multiple bright colors are slammed together with little more justification than they are all bright colors together. I had already thought that the bright fuschia top could work with the bold purple skirt, so the not-really-lilac tights rounded out the set.
Rampage fuschia top from Macy's, 2010
Sweater Project white shrug from Macy's, 2012
True Freedom purple skirt, shortened, from Sears, 2012
Vintage interchangeable gold belt clasp, 2011
Purple belt made of Dritz knit elastic from Hancock Fabrics, 2012
We Love Colors lilac tights, 2013
Michelle D. purple wedges from Goodwill, 2013
Icing gold leaves earrings, 2011
Gold leaves necklace made from Icing and Michael's components, 2011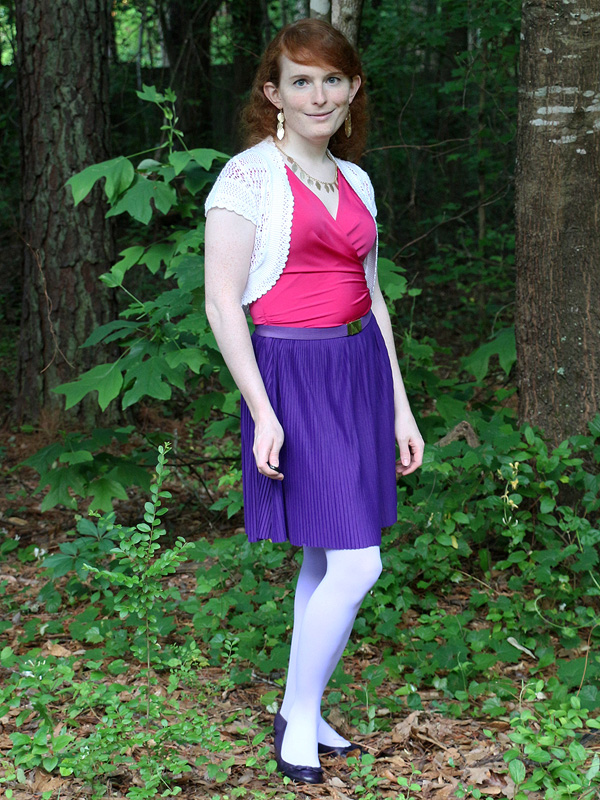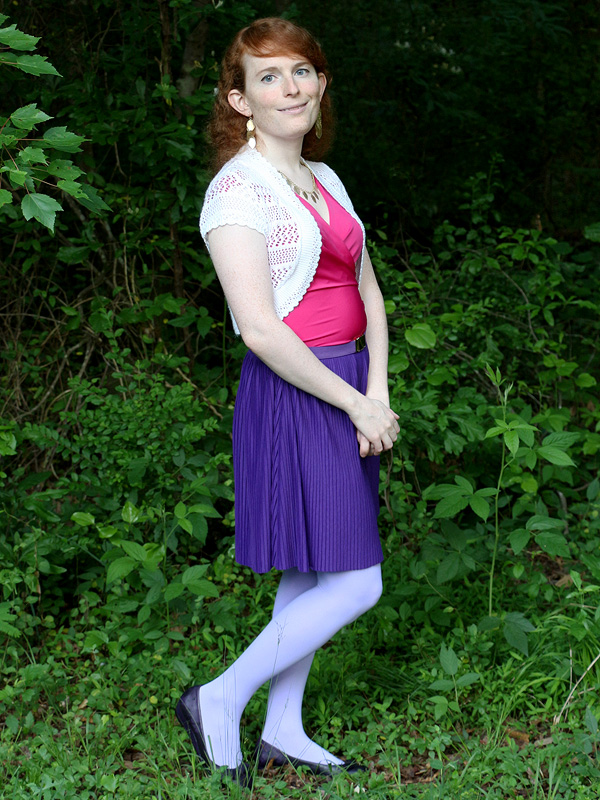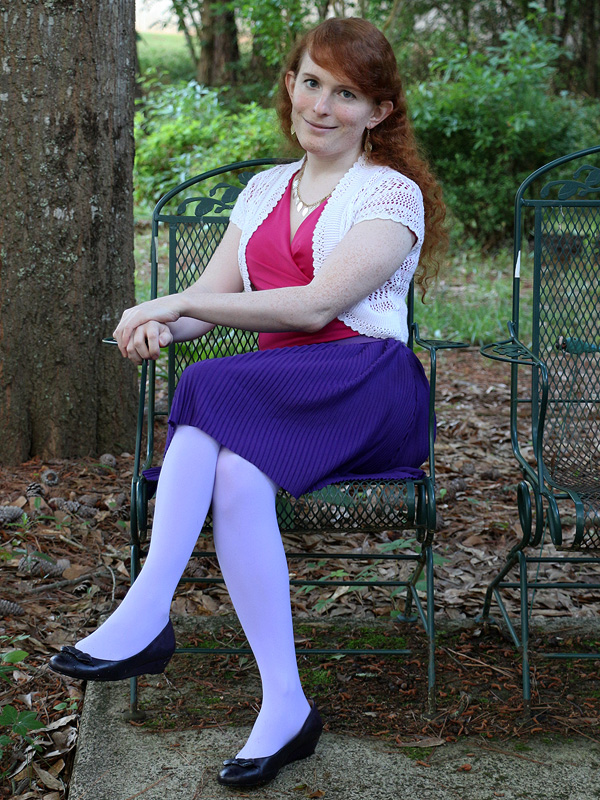 One of the perks of shooting at dawn was meeting the early bird.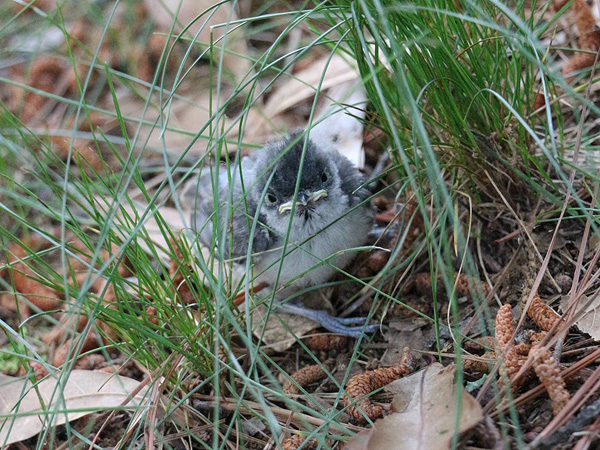 I don't think he liked my outfit.
It almost looks like an image macro, doesn't it? Let's try it: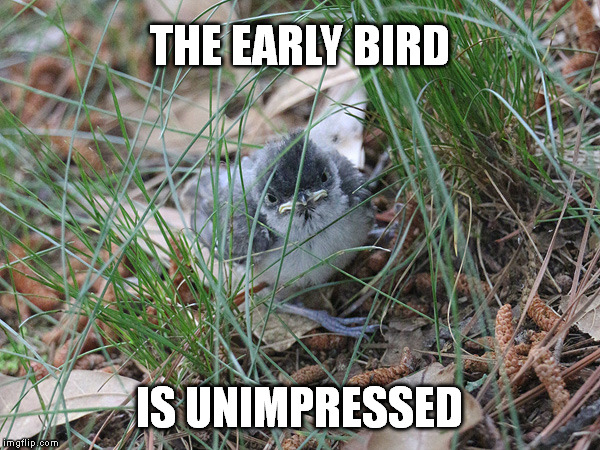 Now back to your regularly scheduled (somewhat delayed) blog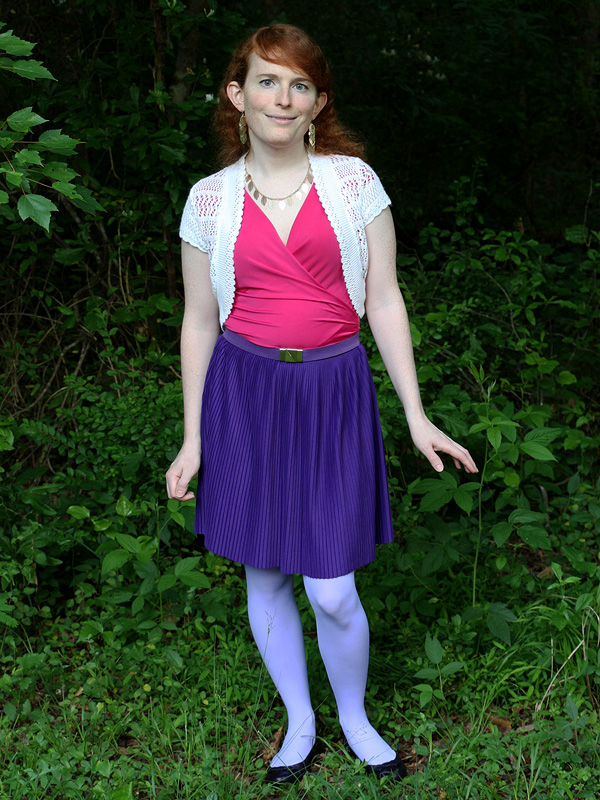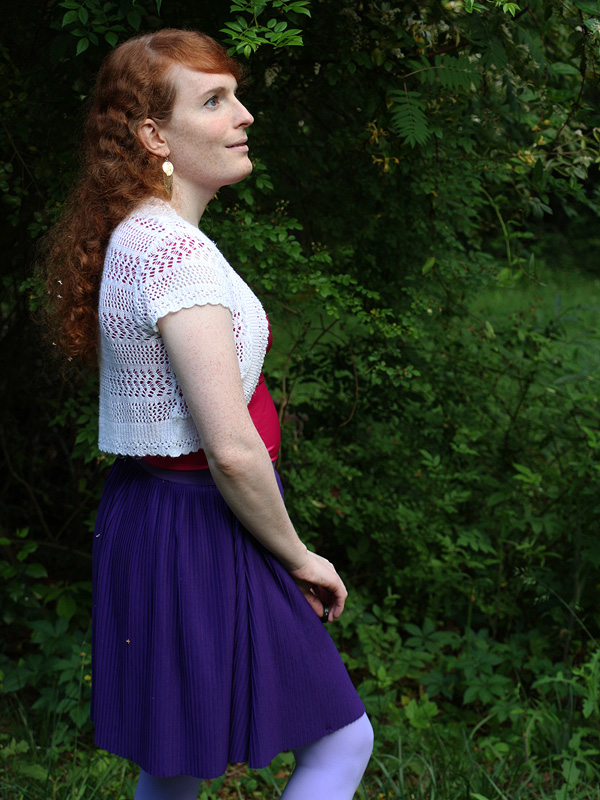 I don't put flowers in my hair. Trees put flowers in my hair.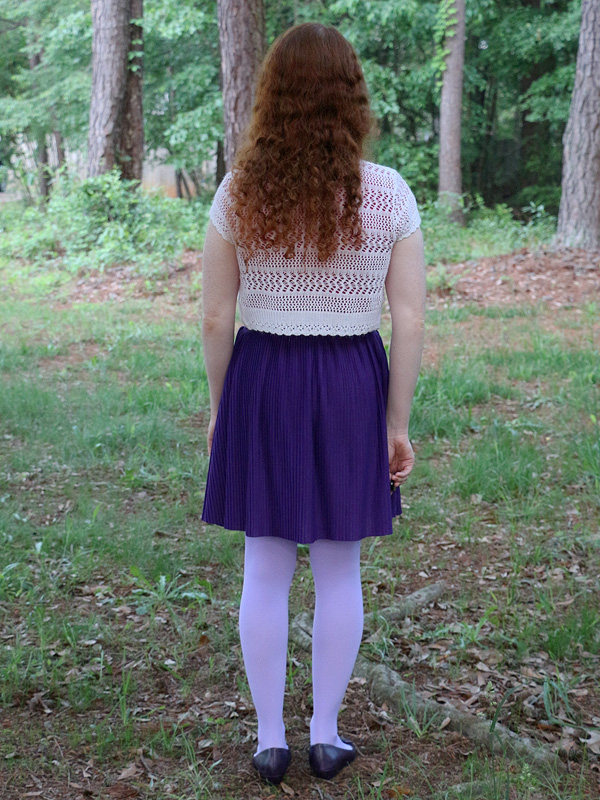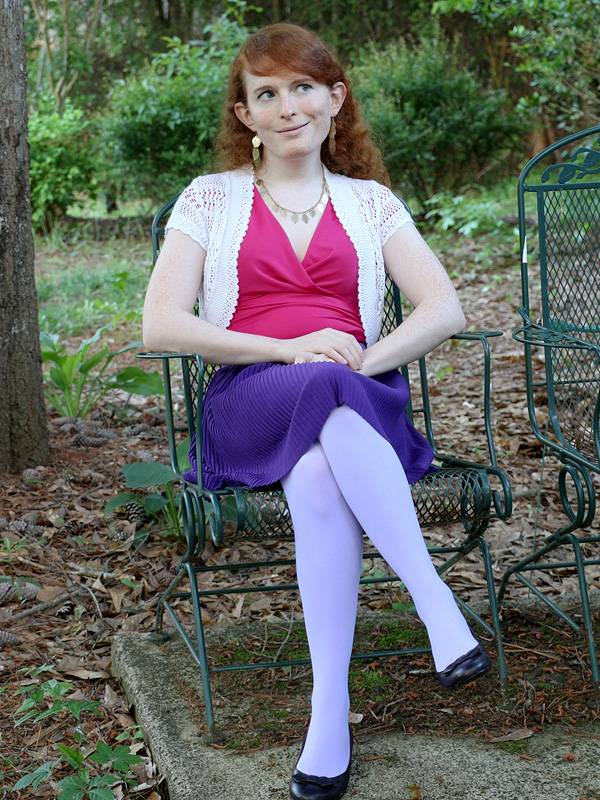 Pictures by Ember