Worn: June 1, 2013
Photographed: September 24, 2013
I've never been fond of brown, so I hardly ever wear it. In recent years this top has been the most important exception to my general policy of avoidance, as I appreciate the leopard print front and the unusual double snap stretch belt. Alas, looking at this photoset, the top seems to go even more poorly with my new hair than my old, so I may be putting it aside for a while.
You know how a lot of the cheap earrings at malls are sold as "buy one, get one half off"? Usually if I avail myself of that deal, I'll buy two of the same item -- one for earrings and one to make a matching necklace. And so I did with these cute dangling earrings made of filigree leaves, transferring a bunch of leaves to a gold chain. Unfortunately, gold chain and other gold findings at big chain craft stores have been of very low quality ever since the price of gold shot up. The thin layer of gold on the chain in this necklace has worn off across about half its surface after only a few uses. In the future, I'll be buying gold filled findings instead, as they are required by law to be 5% gold by weight.
BCX leopard & brown mock twinset from Macy's, 2010
Brown double snap belt, 2010 (came with the top)
Levi's "Bold Curve" black jeans from Macy's, 2012
Annie "Fanfare" shoes in Leopard from Zappos, 2011
Icing gold leaves earrings, 2011
Gold leaves necklace made from Icing and Michael's components, 2011
Brown headband from TweetLoveByLTE on Etsy, 2013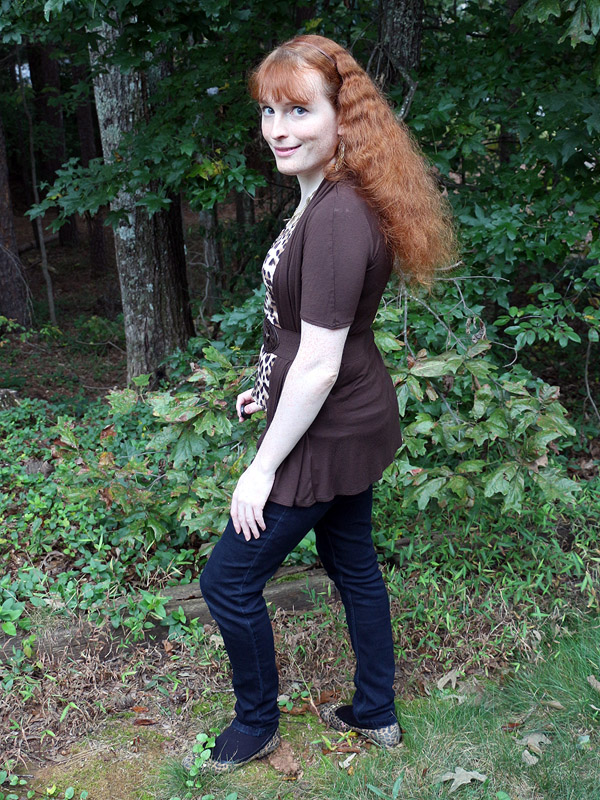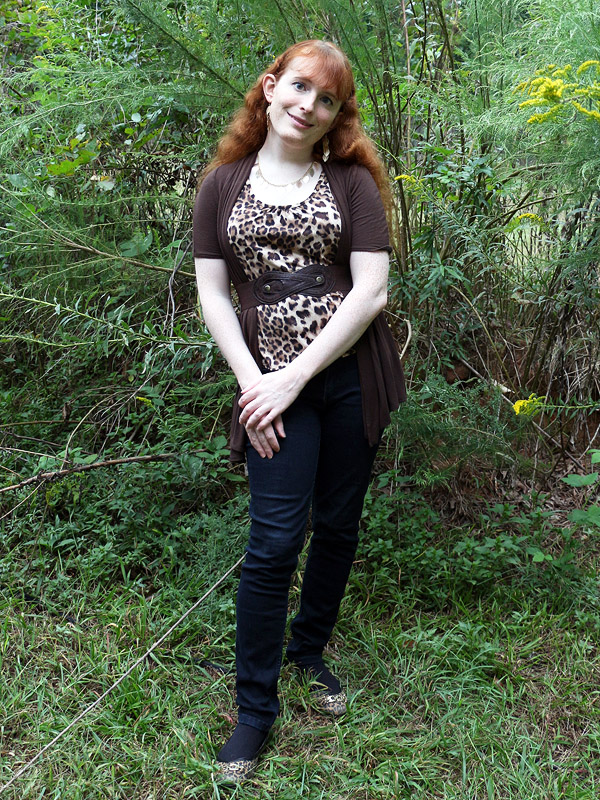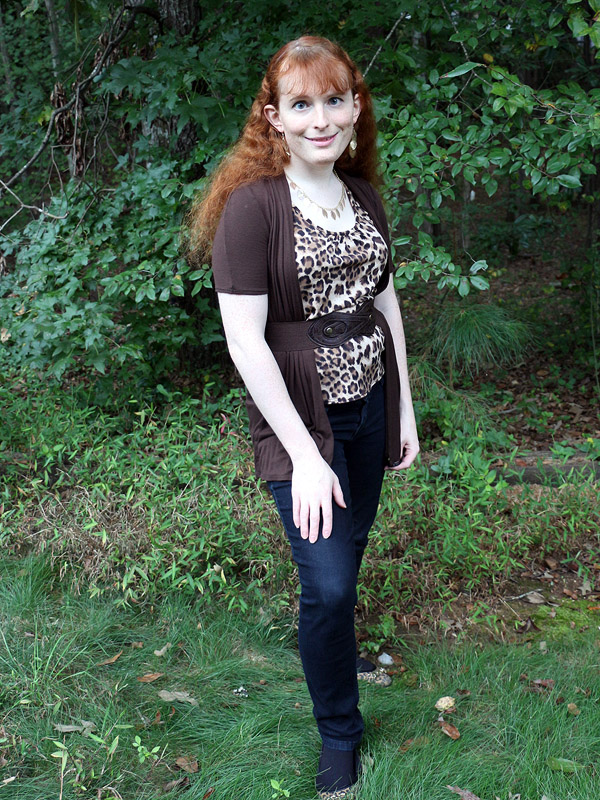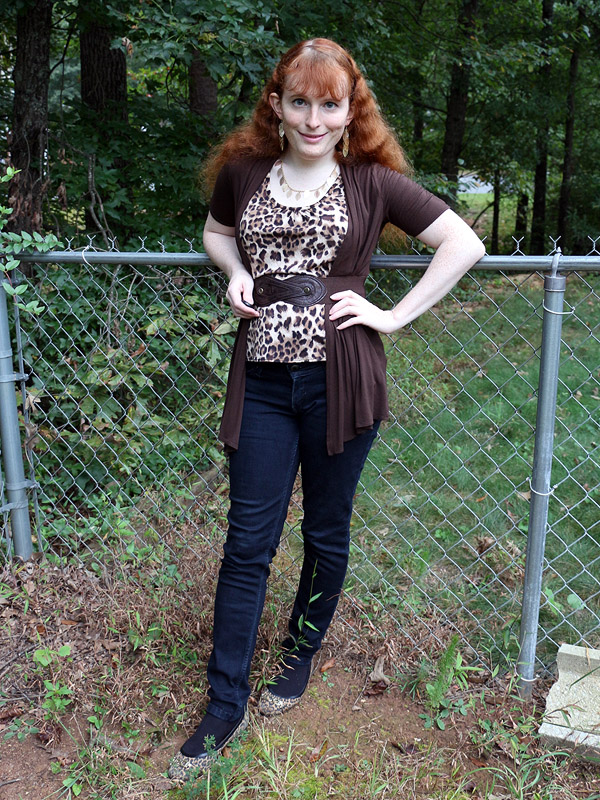 Pictures by Ember