Posted: November 15, 2013
Worn: October 23, 2013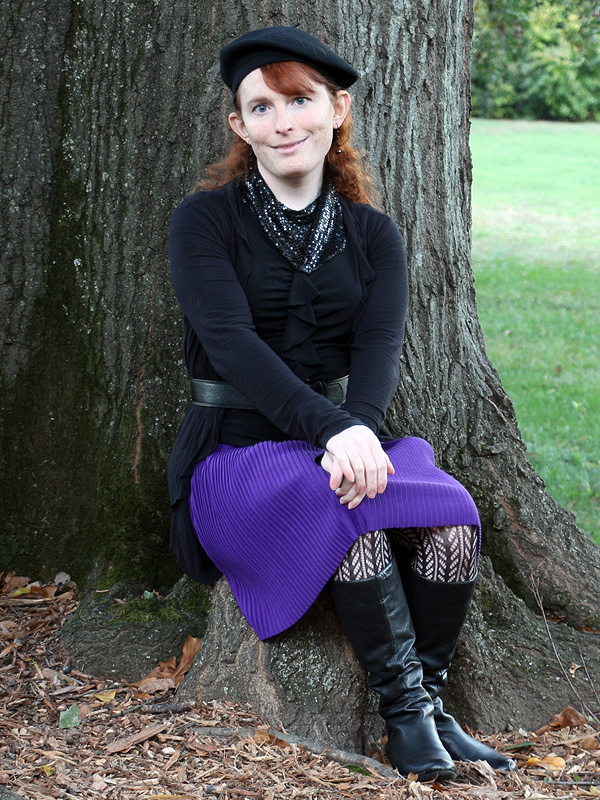 I haven't worn this ruffle front top very often, but when I was reviewing it to potentially give away, I noticed a faint resemblance between the ruffles on the front of the top and those along the edges of my Eyeshadow wrap. And so I came to pair them together.
I feel that the neckline of the ruffle front top is a bit lacking, so I wanted to fill it in with a necklace. As you can see from the previous time I wore it on the blog, the necklace has a simple triangular shape. For this occasion, I tucked the edges inside the neckline of my top, then bloused the necklace to make a rounded outline. The effect is not entirely stable, as you can see in the last photo, where the edges have fallen free. But I liked the effect enough that I sewed another piece of black metal mesh into the same folded, rounded shape to make a new necklace.
Alfani black top from Macy's, 2008
Eyeshadow black wrap from Macy's, 2010
True Freedom purple skirt, shortened, from Sears, 2012
Pamela Mann black chevron tights from eBay, 2013
Indigo by Clarks "Proctor" black boots from Footwear Headquarters on Amazon.com, 2011
Style & Co. black belt from Macy's, 2010
Black metal mesh neckerchief (originally halter top) from eBay, 2012
Trifari black earrings from Sears, 2011
August "Blossom Story" black beret from Macy's, 2008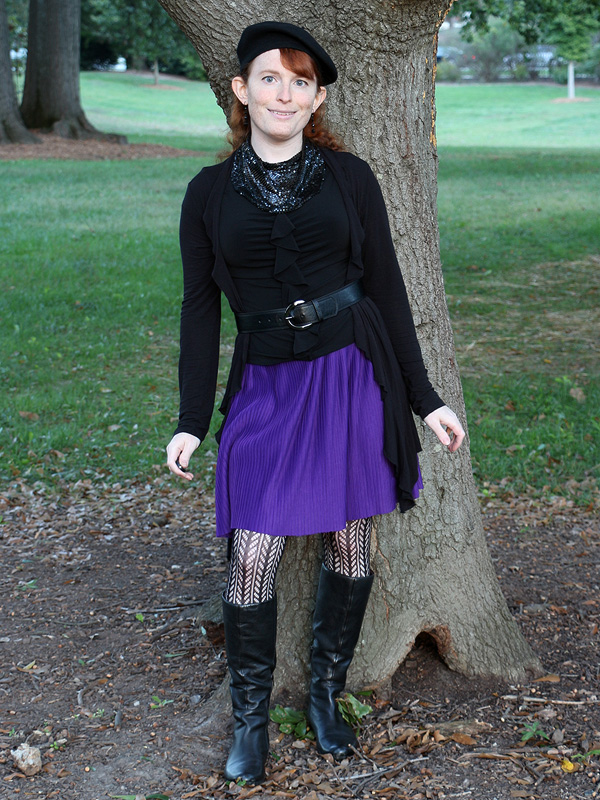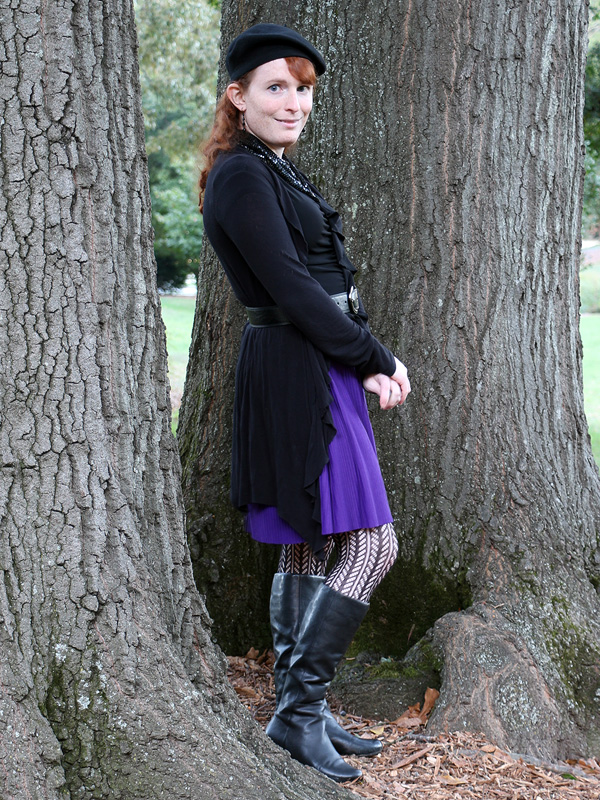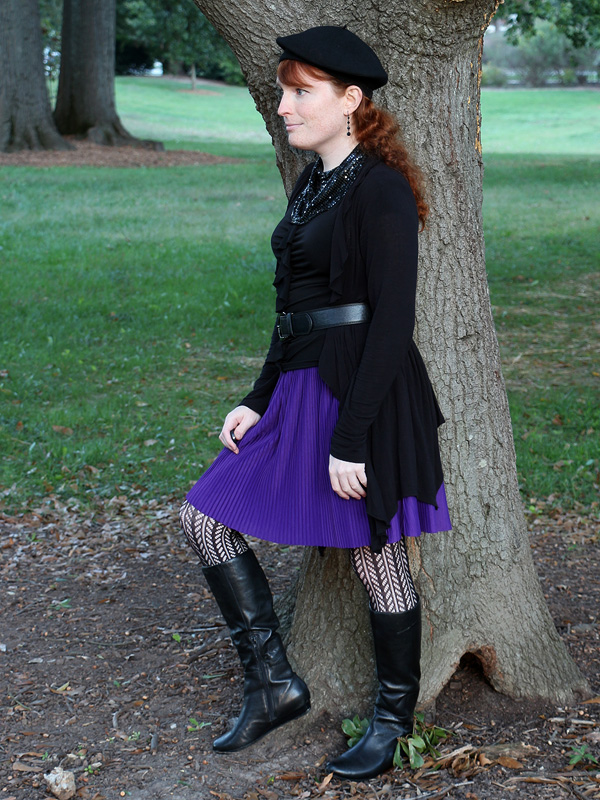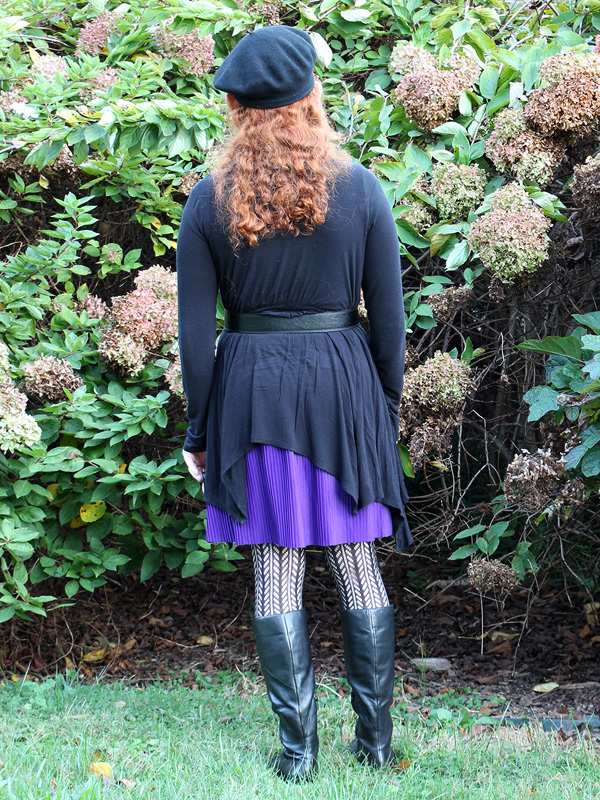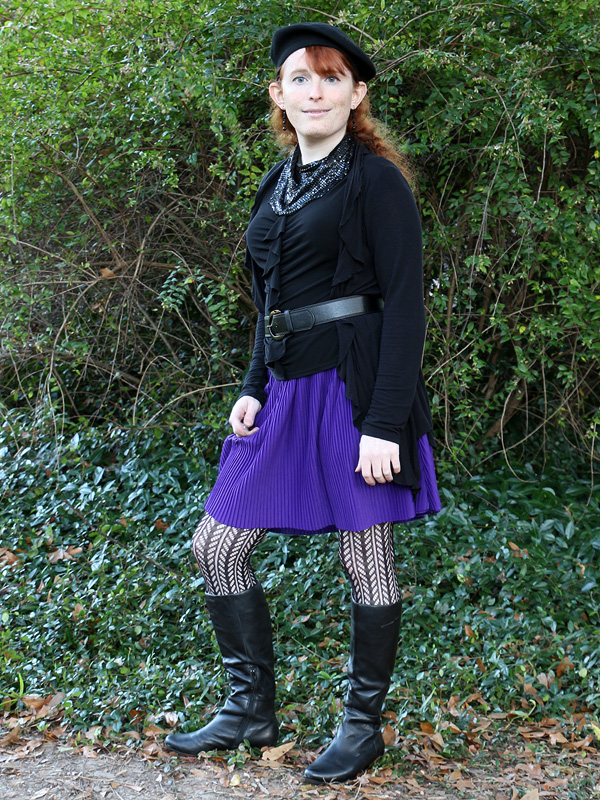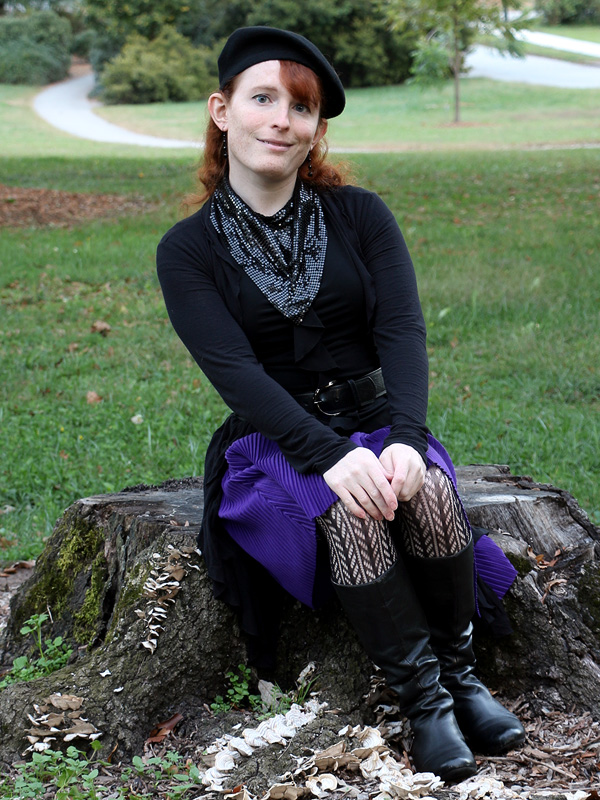 Pictures by Ember