Posted: November 12, 2013
Worn: October 18, 2013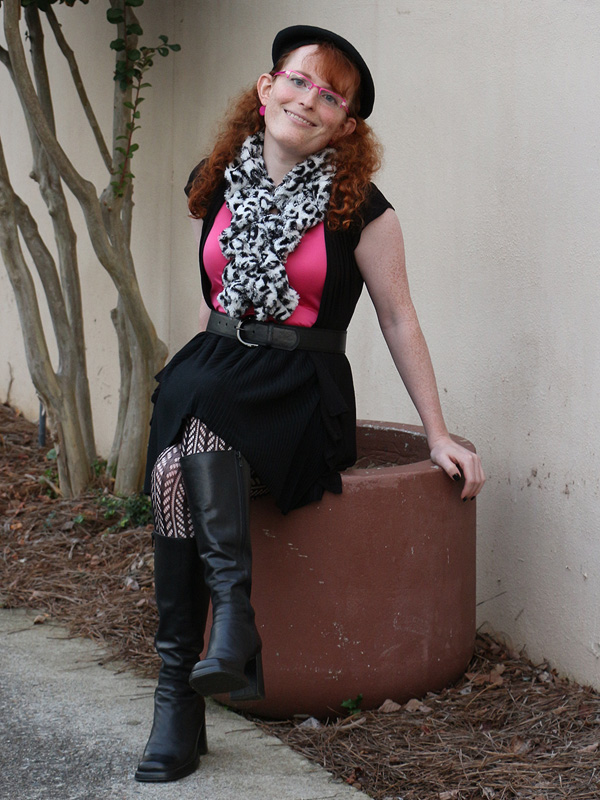 I started this blog while staying over with Lynn for Domcon last year. Domcon has now come around again. This is the outfit I wore there Friday.
Liz Claiborne hot pink tanktop from Macy's, 2008
Ambiance Apparel black wrap from Silvina, 2012
Grane black skirt from Macy's, 2012
Charlotte Russe white leopard scarf, 2013
Style & Co. black belt from Macy's, 2010
Pamela Mann black chevron tights from eBay, 2013
Nine West "Fondea" black boots from thrift shore, 2013
M Style Lab pink earrings (originally part of necklace) from Macy's, 2010
August "Blossom Story" black beret from Macy's, 2008
Etnia Barcelona "Saigon" pink half rimmed glasses from eBay, 2010
Opi Nail Lacquer in Black Onyx from Amazon, 2013
Blackhaw seeds crunched under these boots on the way back and forth from the car Friday and Sunday of the convention. The broken seeds stuck in the soles. I didn't notice them until the soles started to disintegrate. The rubber had become brittle enough, as is often the case with thrift store shoes, that having a bunch of tiny wedges repetitively pounding into the soles under my full weight caused chunks to crack off. The soles were completely intact prior to this and I had worn them multiple times recently without incident. (The damage to the area that doesn't come in contact with the ground was from sitting with the boot heels hooked over the crossbeam of a wooden chair on Sunday of the con.)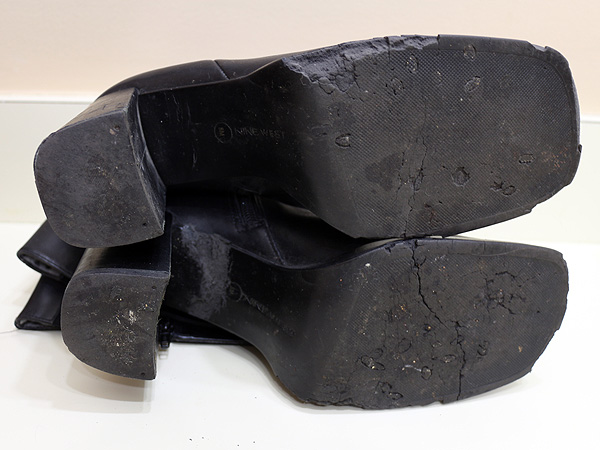 The boots have leather uppers and very comfortable, so I'm tempted to resole them myself. Though with a cracks in each of them half an inch deep, it would probably be cheaper and easier to buy replacements.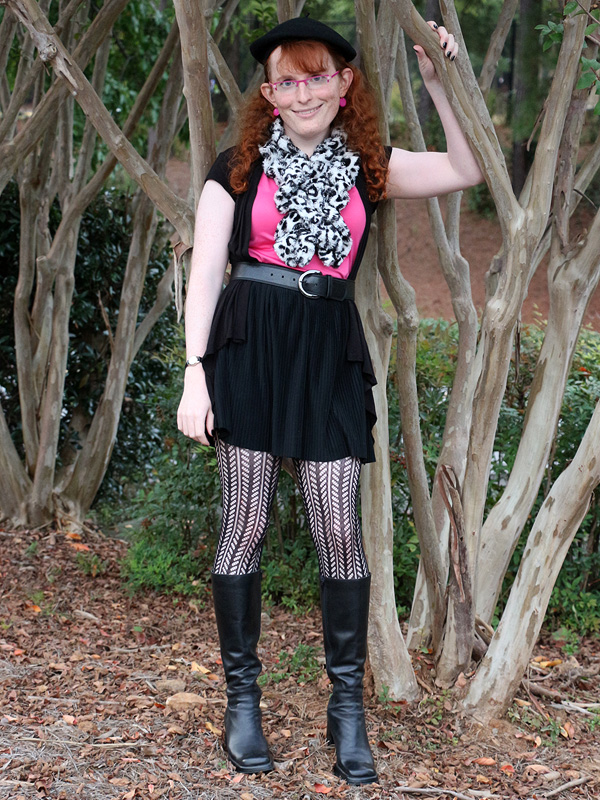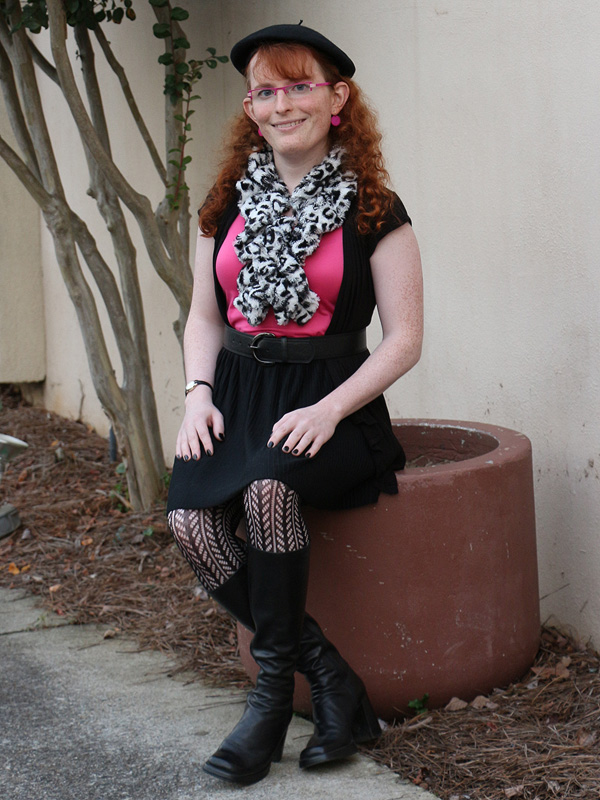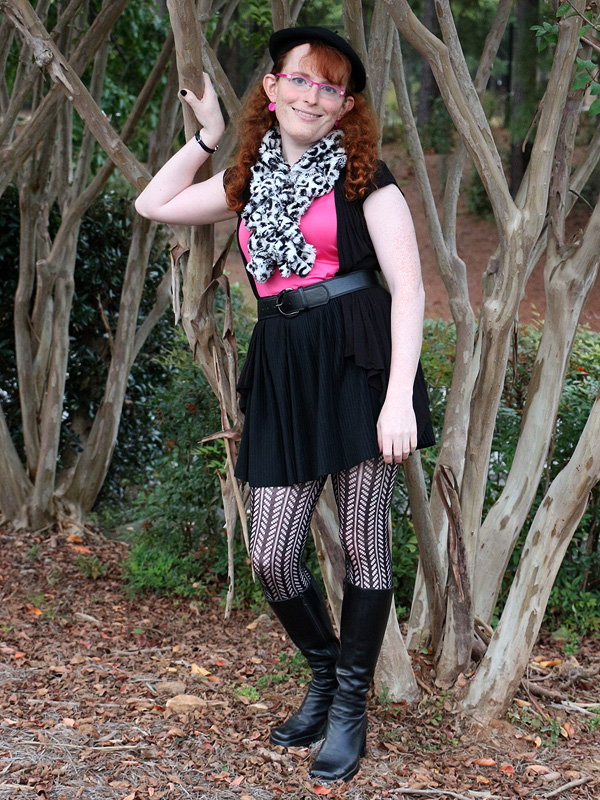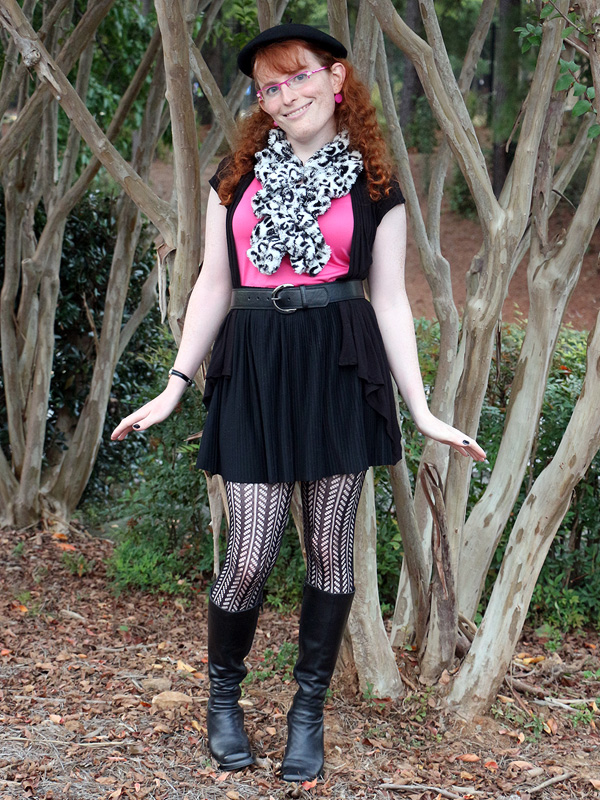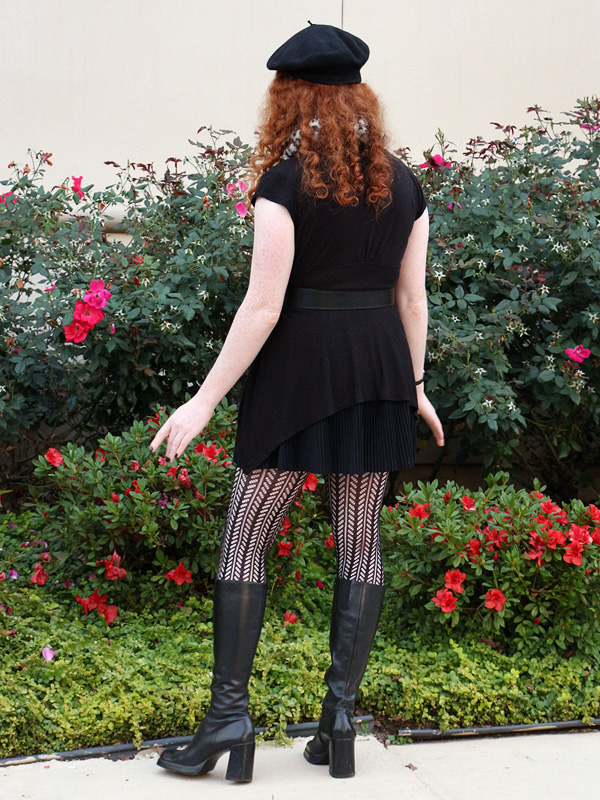 Pictures by Lynn