Worn: December 9, 2012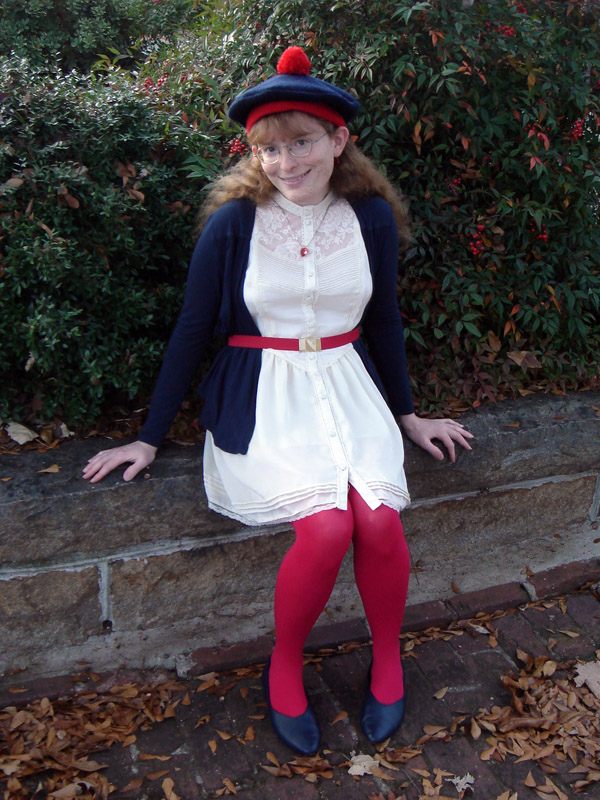 I've loved the look of the traditional tam'o'shanter for many years, but high quality ones have only very limited availability even online. The tam that seems to be most widely sold comes with an attached bright orange wig only suitable for a clown costume. So thank goodness for Jas. Townsend & Sons for providing a proper wool tam.
Lynn said that this is one of the most "me" outfits she had ever seen.
Divided by H&M white dress, 2011
H&M navy wrap, 2011
We Love Colors red tights, 2012
Vintage interchangeable belt clasp from eBay, 2011
Red belt made of Dritz knit elastic from Hancock Fabrics, 2012
Bouquets "Sensible" navy flats from Zappos.com, 2008
Red earrings made from Michael's components, 2012
Tam from Jas. Townsend & Son, 2011
Red heart pendant from Michael's, 2012
Polo Ralph Lauren PH1007 eyeglasses from Lenscrafters, 2007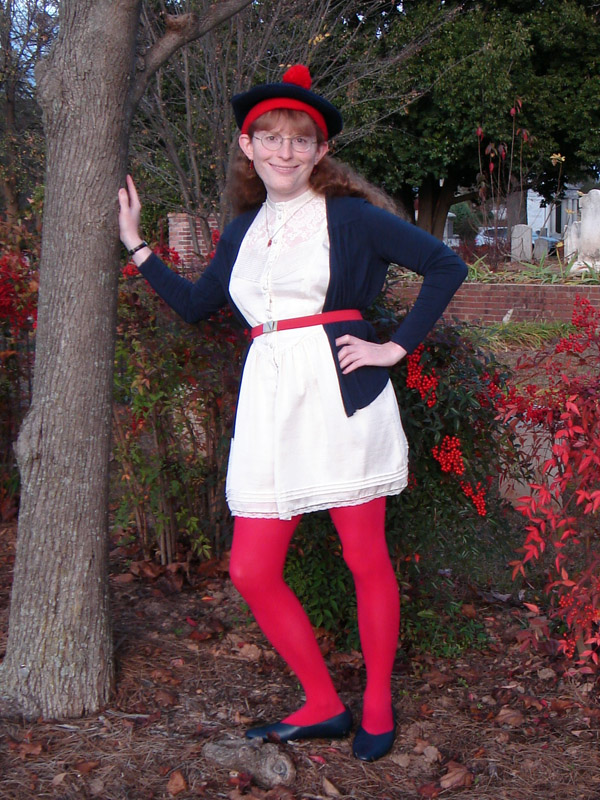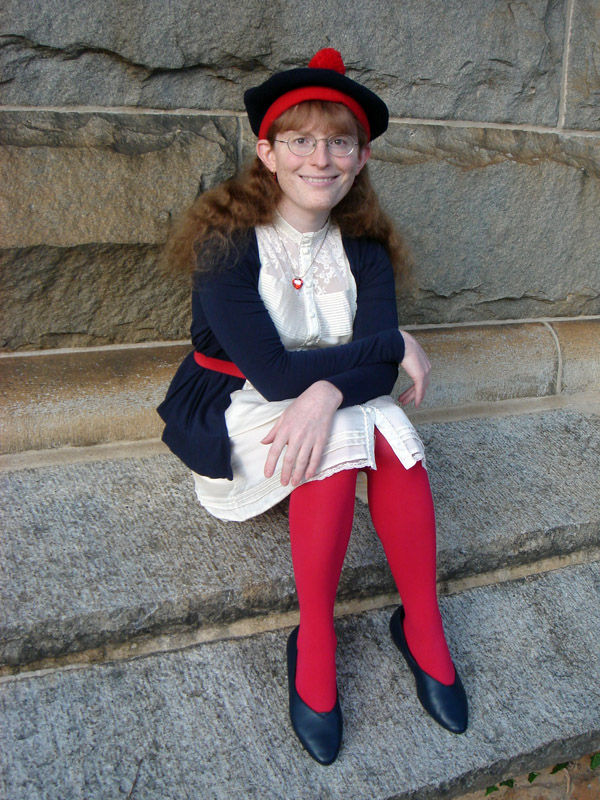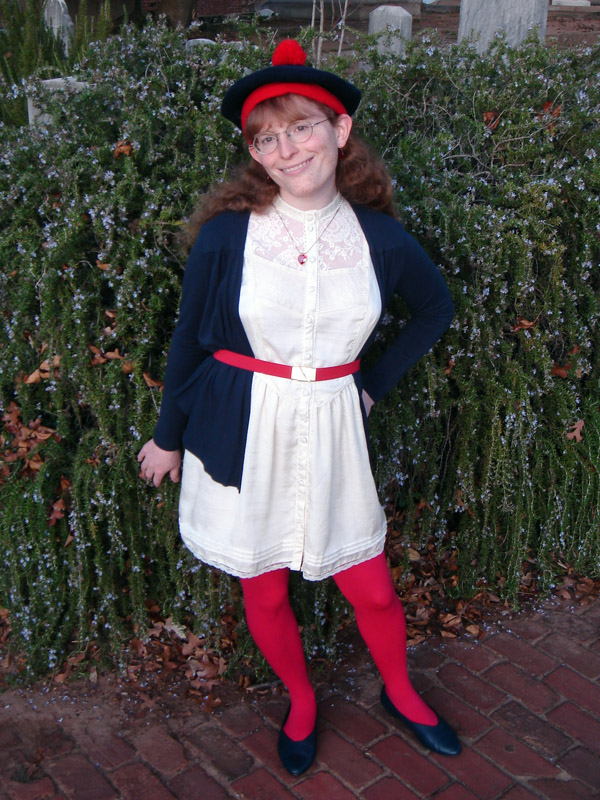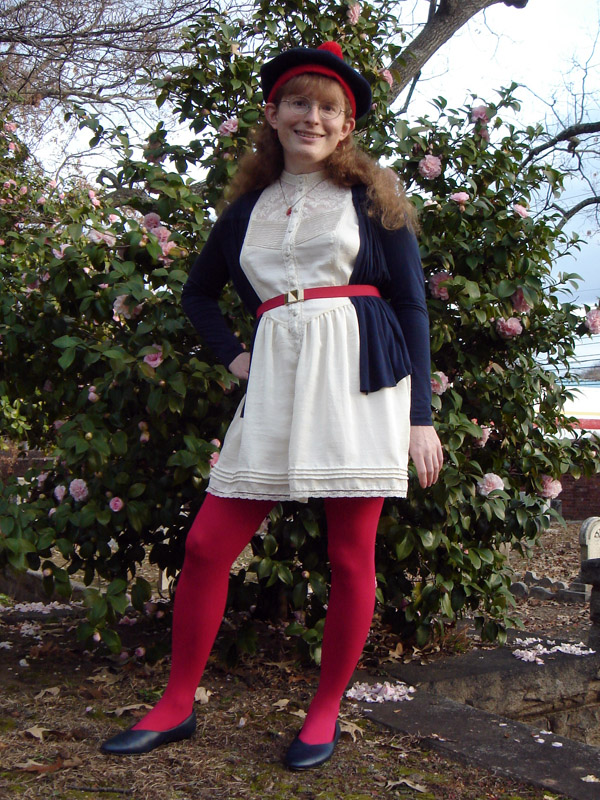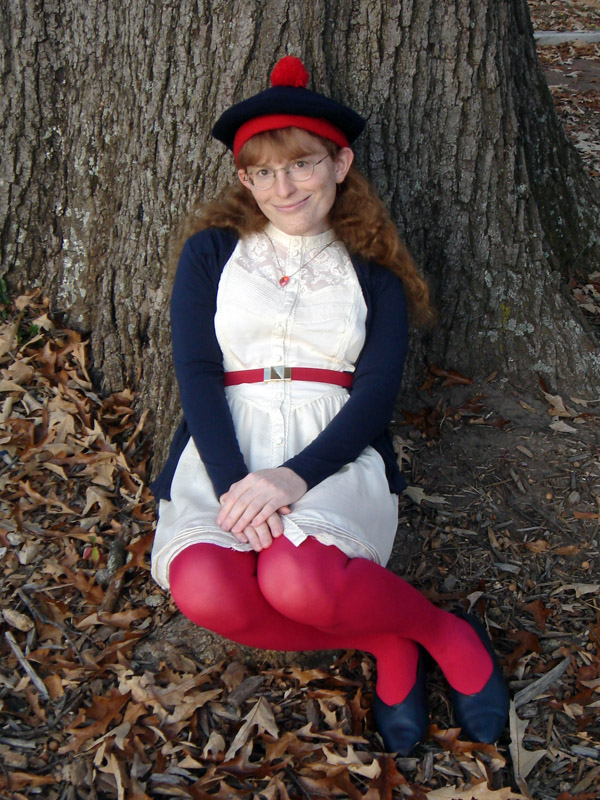 Pictures by Lynn