Worn: May 13, 2013
Photographed: September 24, 2013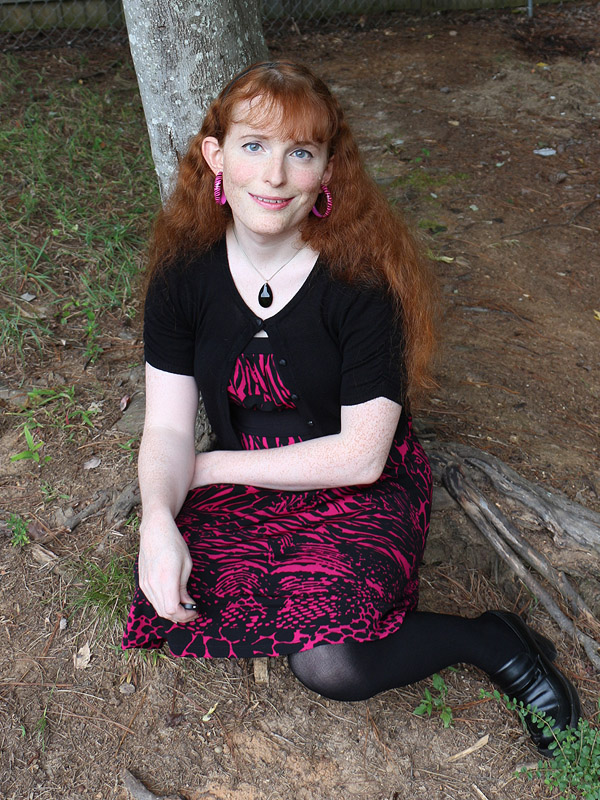 I'm housesitting for my parents this week while they go on vacation. This provides me with an excellent opportunity to catch up on some outfit pictures I missed taking during the hot weather, as I can get in multiple photoshoots in a single day if I'm not driving anywhere to shoot.
This dress, another Macy's black banded special, is the same one I wore here. I managed to buy it and its partner on clearance for four dollars each. They're both strapless, so I always wear them with a cardigan, wrap, or other top, most importantly this one from Sele, which I got very little use out of until I bought the dresses.
L8ter fuschia & black dress from Macy's, 2010
Sele black cardigan from Macy's, 2007
We Love Colors black tights, 2013
xhilaration black heels from thrift store, 2013
Black teardrop pendant from Michael's, 2007
Body Central fuschia & black earrings, 2011
Goody black headband, 2009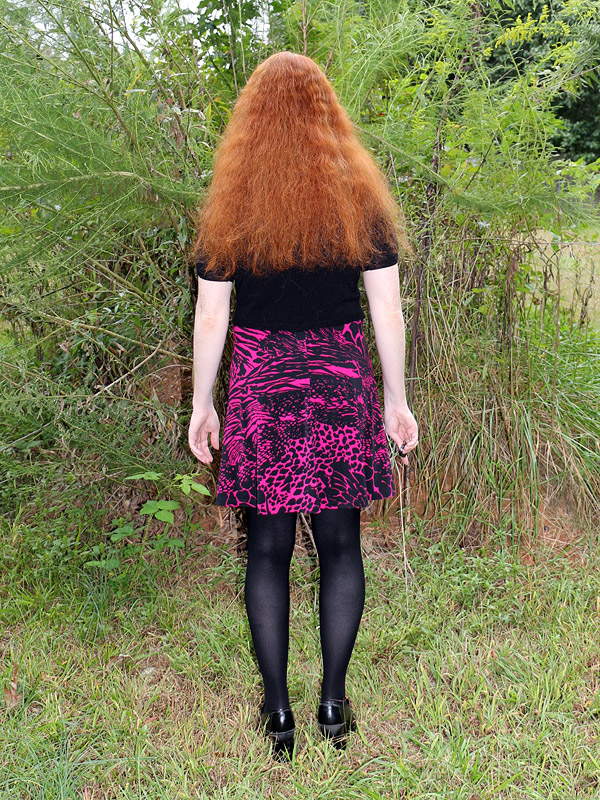 In other news, I ended thirty-three years as a natural redhead about four weeks ago when I dyed my hair with henna. I had been hesitating over taking this step for four years, after decades of wanting my hair to be brighter and more vividly red. The new color is not really what I intended; I was hoping for about a third as much change. The dye uptake was surprisingly strong on my virgin hair, but, being henna, there really isn't much recourse in case of regrets. Lynn unreservedly loves it, while my mother doesn't care for it. My father holds with the majority position of not noticing that I changed anything. And my hair, as it always has, just keeps saying, "The Eighties forever!" despite any styling efforts to reduce volume and frizz.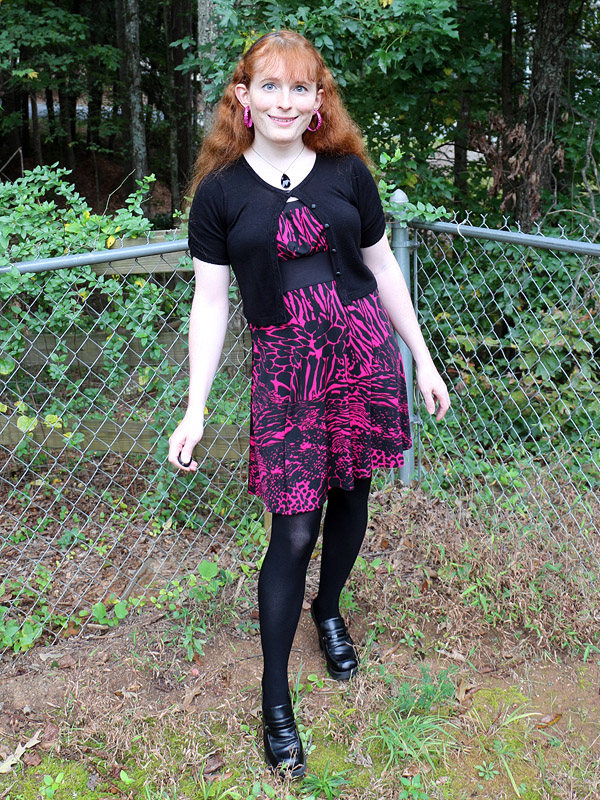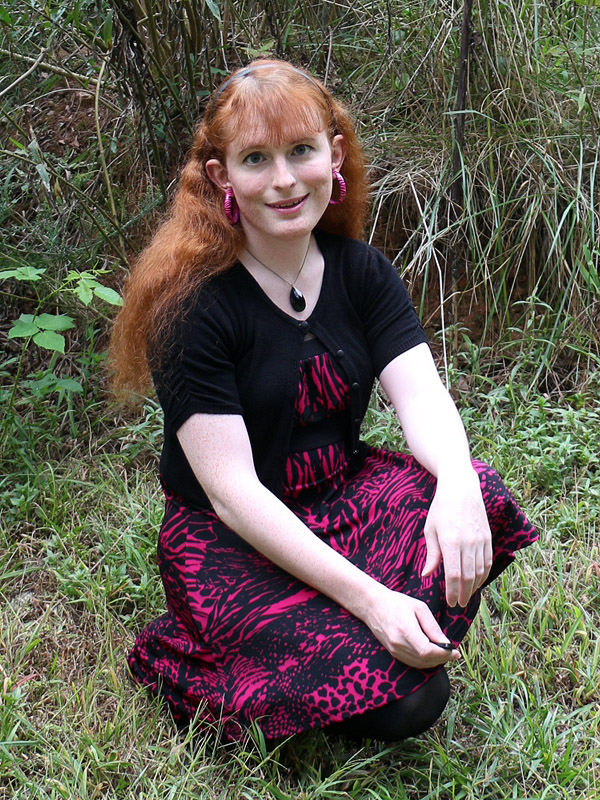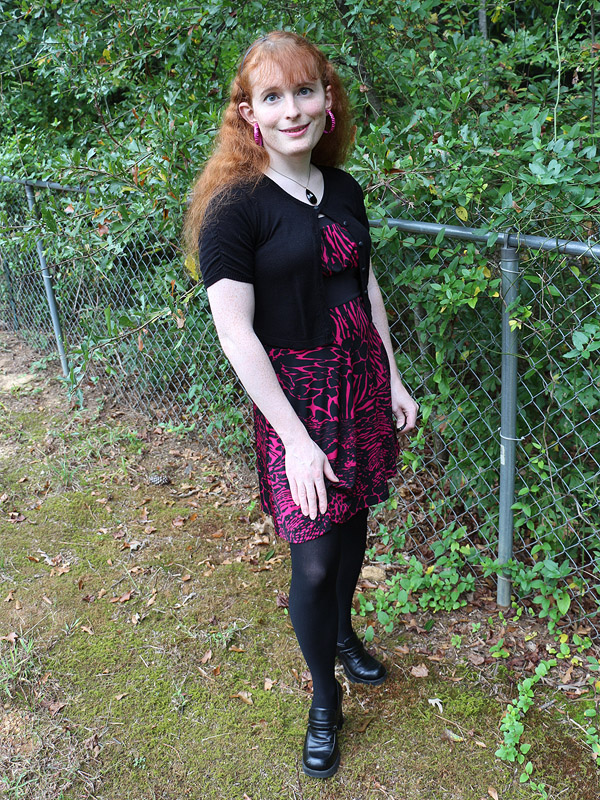 Pictures by Ember