Worn: October 21, 2012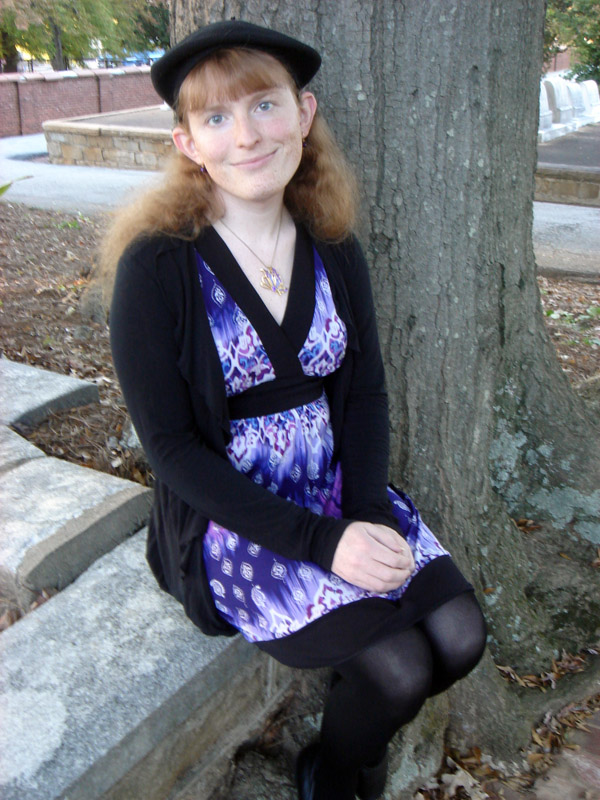 A common feature of Juniors dresses at Macy's that I've rarely noticed at other stores is black banding along the neckline and at the waist. This dress is one of five such that I've gotten at Macy's over the years, and while I am fond of some of them, especially this one, they are difficult to coordinate with anything that isn't black. I'm inclined to avoid buying any more with black trim in the future.
This dress originally tied in the back; the black waistband was only part of the dress in front and separated from it in back. I find tying bows behind my back rather awkward and the resulting knot uncomfortable if I'm sitting against the back of a chair. So I cut off most of the length of the ties and sewed the remainder together.
BCX purple printed dress from Macy's, 2011
Eyeshadow black wrap from Macy's, 2010
We Love Colors black tights, 2011
Walking Cradles "Premiere" black flats from Zappos, 2007
Purple & gold butterfly pendant from Michael's, 2011
Purple earrings made from Michael's components, 2012
August "Blossom Story" black beret from Macy's, 2008
Roxy Atomic RX5111 sunglasses from Zappos.com, 2008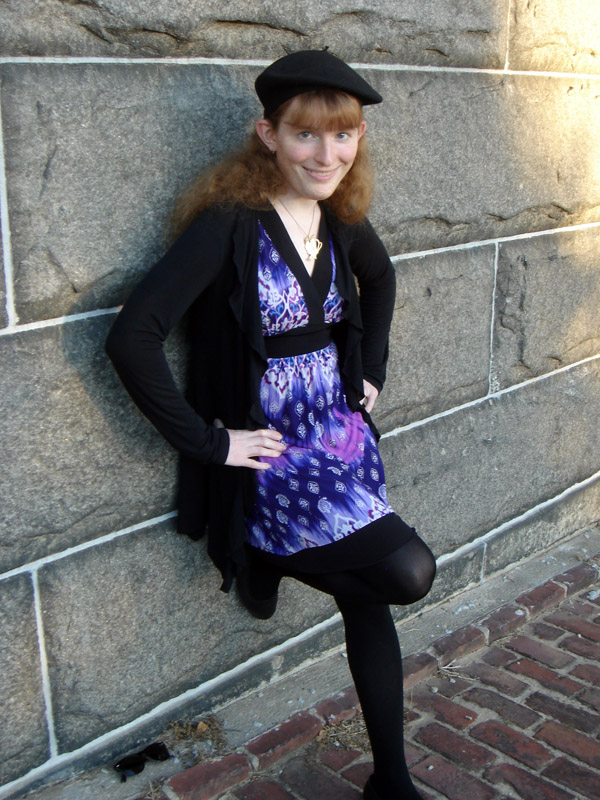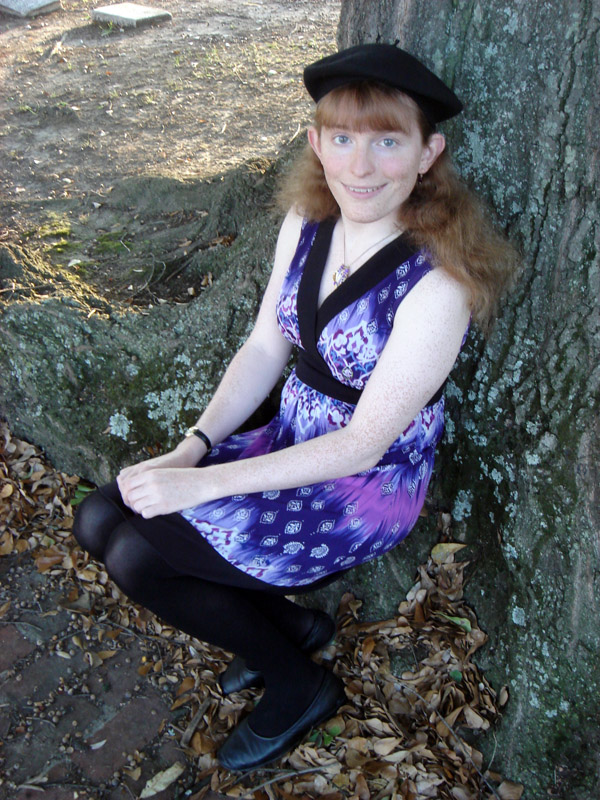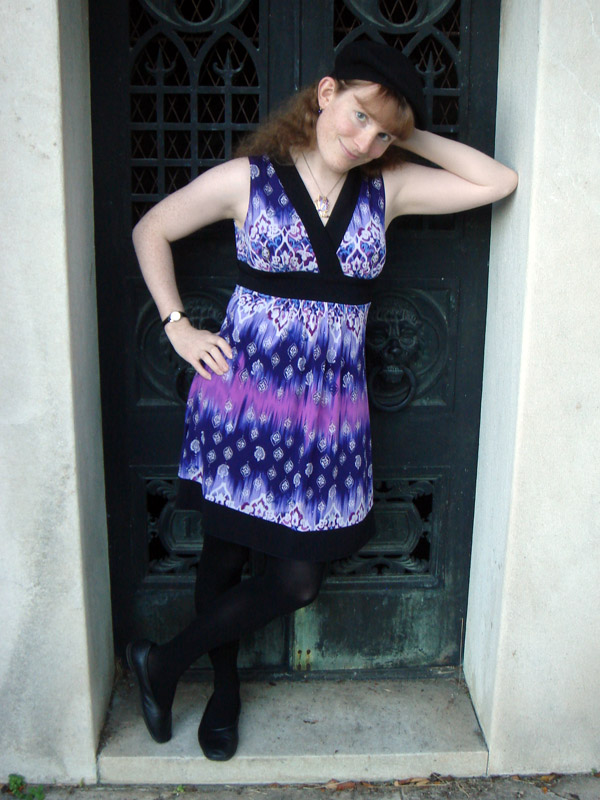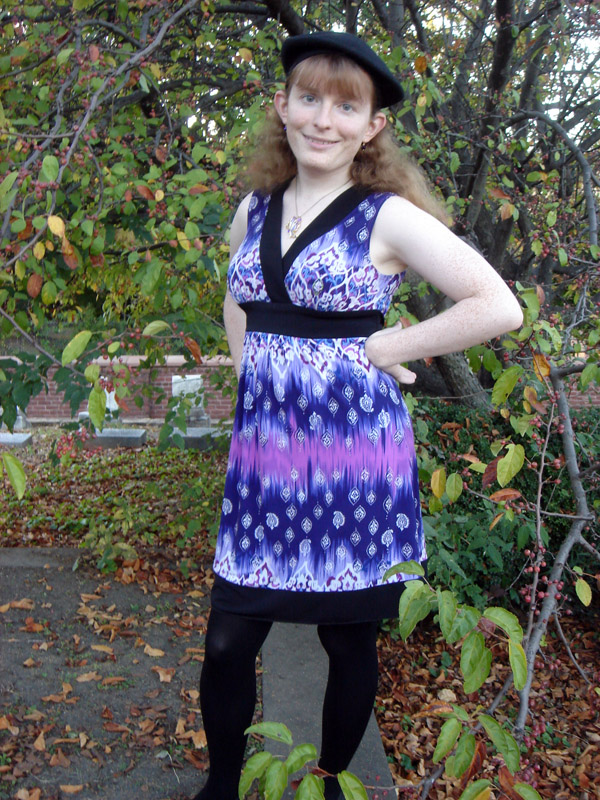 Pictures by Lynn