Posted: July 15, 2015
Worn: May 8, 2014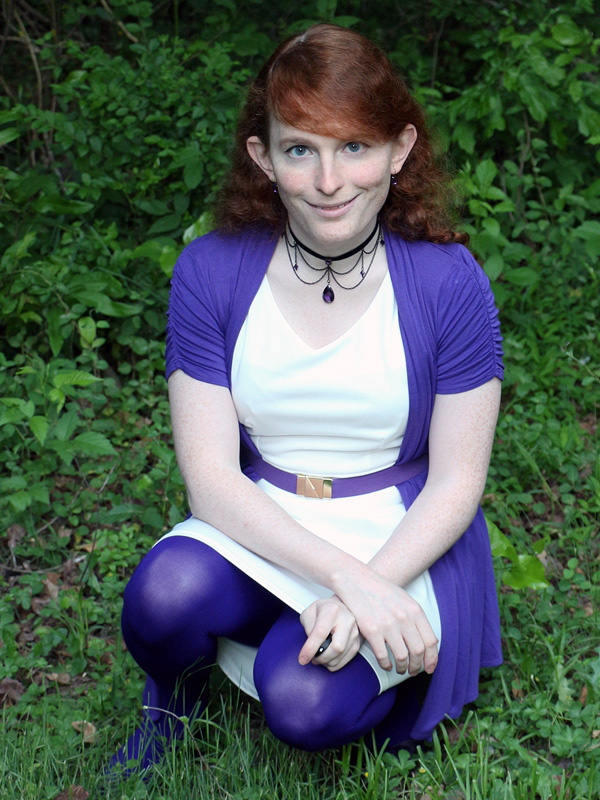 Sorry I'm late; somehow I forgot that I blog on Tuesdays. Unaccountable, I know.
I tended to favor dark colors even before Lynn's goth influence. I've passed over a lot of light colored clothing over the years due to excessive translucence. And now that I'm taking a lot of pictures of my outfits, I have another reason to avoid light clothing; it's difficult to advantageously show off the paleness of my skin without washing out all the detail of the clothing. Still, I have another white dress that I've gotten a lot of mileage out of, which made me want to try a plainer, sleeker, more versatile version. It isn't quite as opaque as I'd like -- I still wear a slip under it -- but it isn't that bad.
Oh, and if you want this dress, in this or several other colors, and can wait a few weeks, you'll probably want to pick it up from AliExpress and avoid out of sight shipping costs via DHL.
White dress from iBUYLA.com, 2013
BCX purple wrap from Macy's, 2010, altered by me
Vintage interchangeable gold belt clasp, 2011
Purple belt made of Dritz knit elastic from Hancock Fabrics, 2012
We Love Colors purple tights, 2013
Michelle D. purple wedges from Goodwill, 2013
Purple earrings from eBay, 2012
Purple & black collar necklace made by me, 2012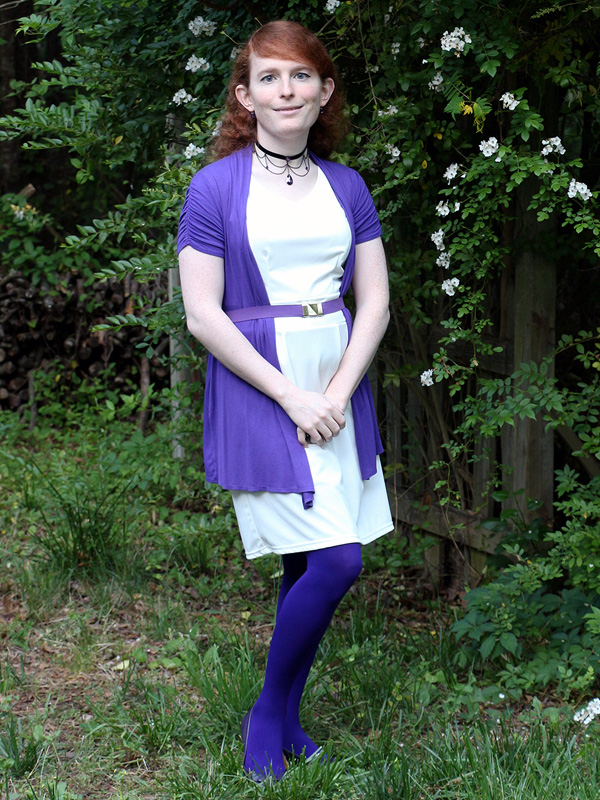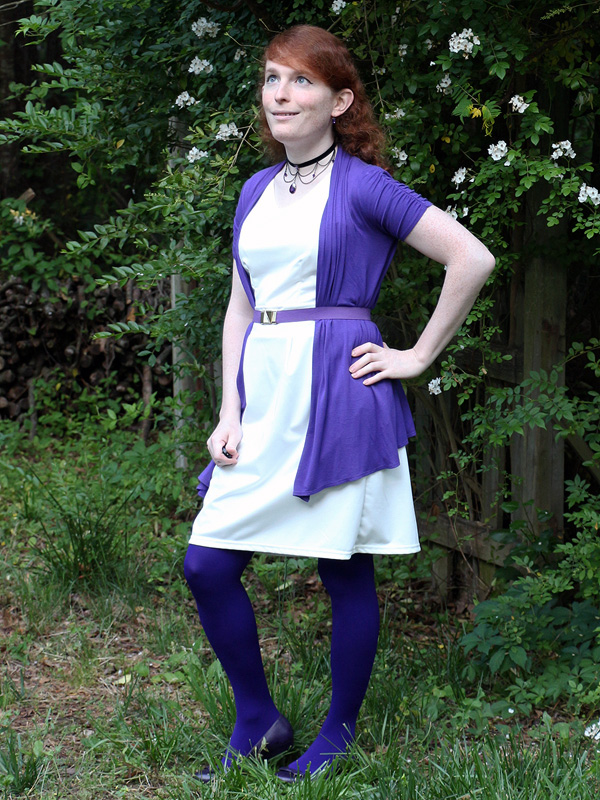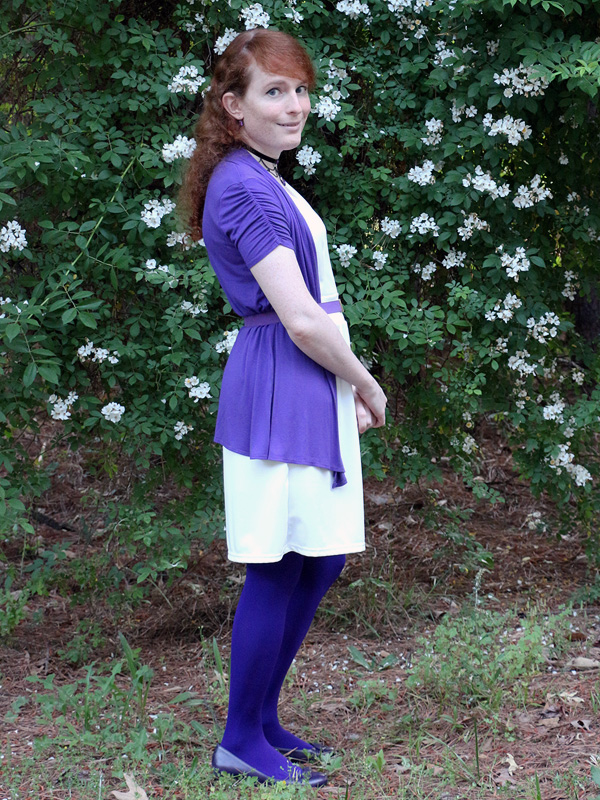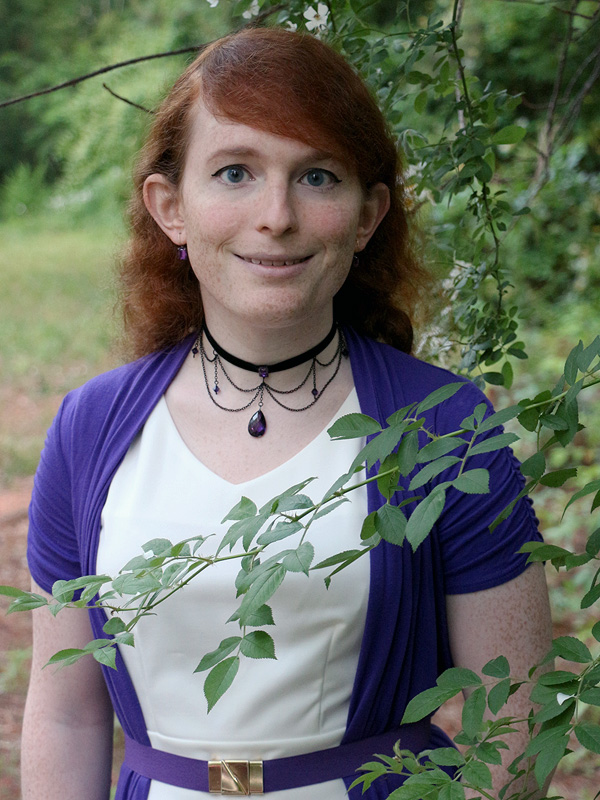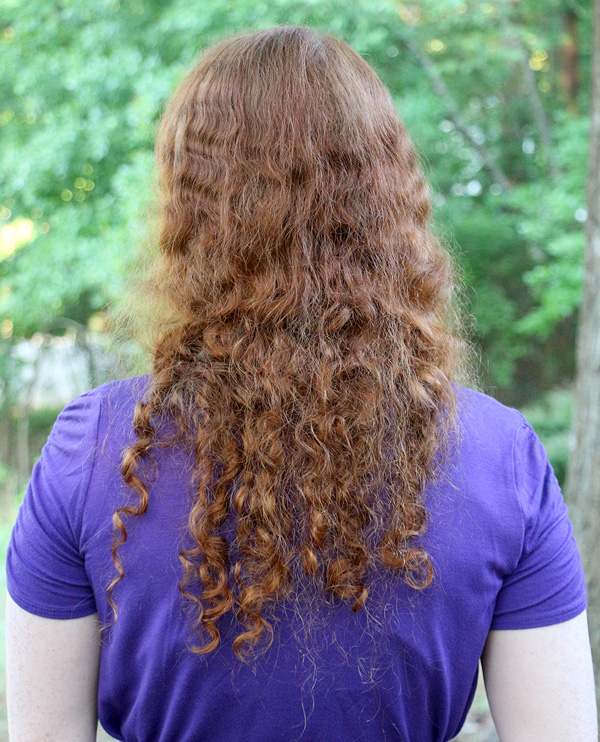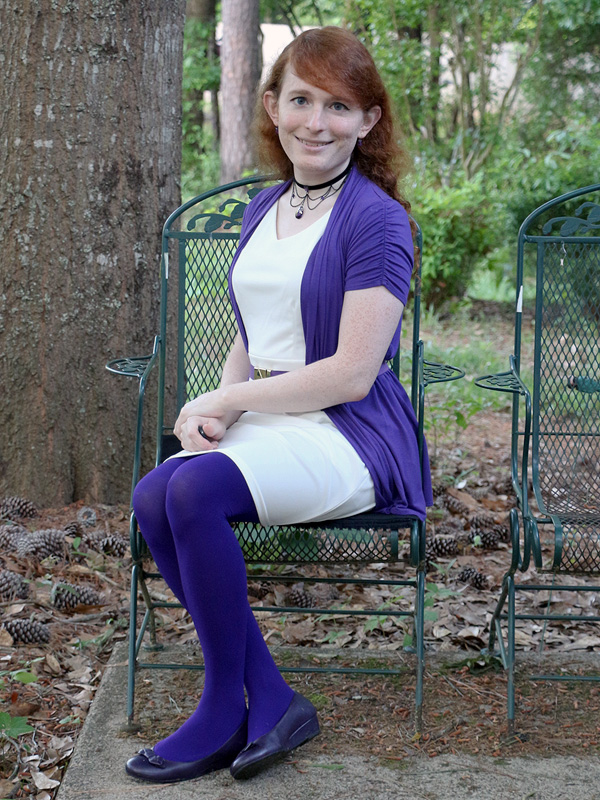 Pictures by Ember