Posted: June 16, 2015
Worn: January 20, 2014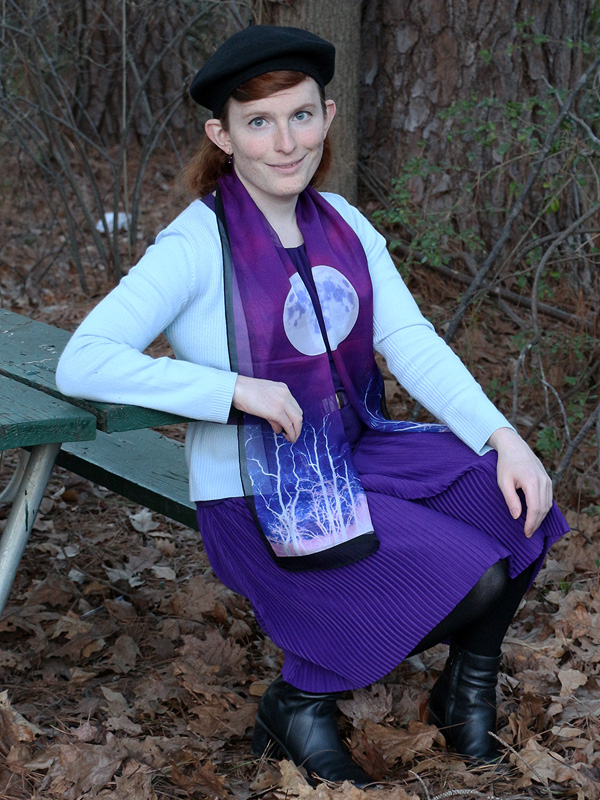 I'm very fond of lunar motifs in jewelry and art, but this scarf is actually the first moon piece in my wardrobe. (The first of many, I expect.) There are two full moons on the scarf, but I think it looks best folded lengthwise so that only half of each is visible. I've worn this outfit, very little changed, quite a few times.
Calvin Klein purple tanktop from Macy's, 2014
Takeout blue cardigan, originally sweater, from Macy's, 2003
True Freedom purple skirt, shortened, from Sears, 2012
We Love Colors black tights, 2011
Scarf from Belk, 2014
Vintage interchangeable gold belt clasp, 2011
Purple belt made of Dritz knit elastic from Hancock Fabrics, 2012
August "Blossom Story" black beret from Macy's, 2008
Croft & Barrow "Alayna" black boots from thrift store, 2013
Purple earrings from eBay, 2012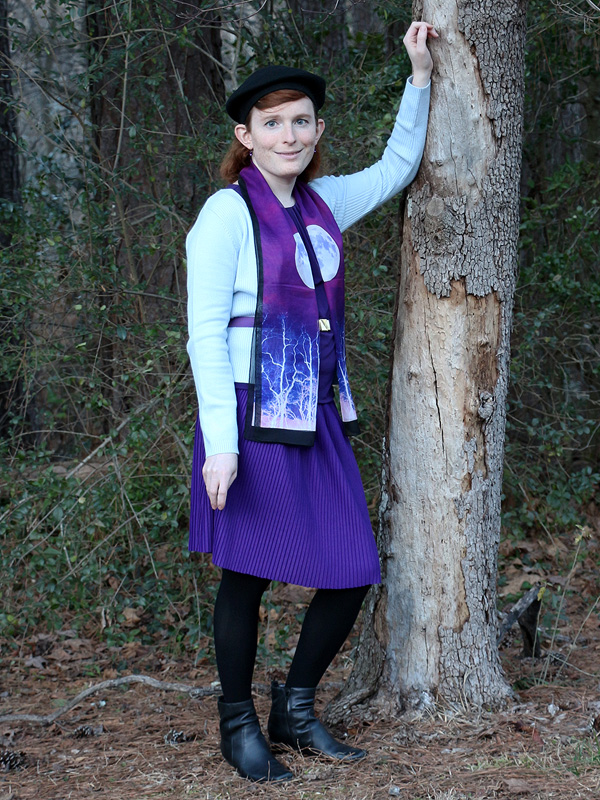 I returned to Murphy Chandley Park for this photoshoot. This time I lurked in an isolated picnic area instead of by the busy lake shore trail. Having less people watch me at work was nice, but far more importantly, this time the wind didn't ruin the bulk of my pictures.
I've got my bangs seriously tucked into my beret here, desperately trying to keep short bits from separating off from the main body. This stratagem was not entirely effective.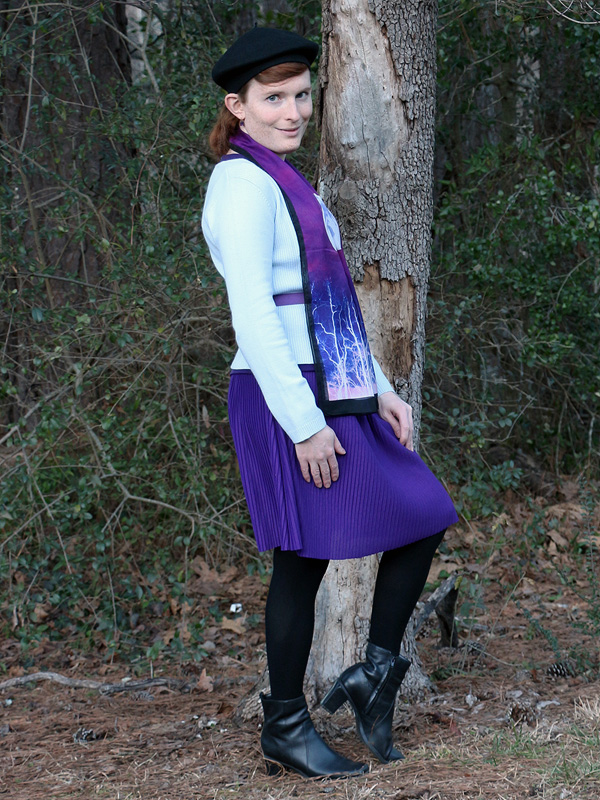 And introducing... my new boots! These Croft & Barrow "Alayna" boots will pretty much be replacing the Franco Sarto boots that I never seemed to stop wearing last year.
The Franco Sarto boots in turn replaced my earlier Croft & Barrow "Helena" boots, that I wore even more obsessively in 2012. All three were thrift store purchases, as part of my continuing quest for ever better black ankle boots.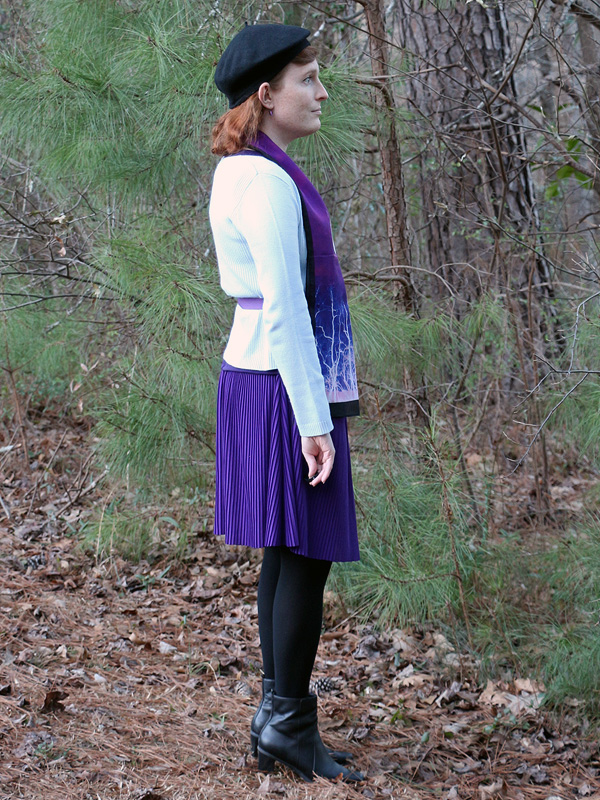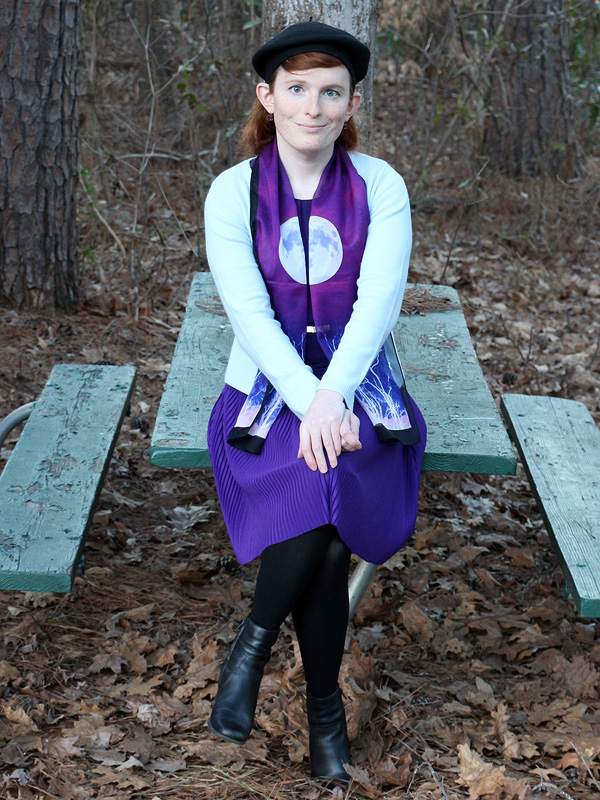 Pictures by Ember