Worn: March 24, 2013
This is what I intended to wear to meet Lynn's parents back at New Year's, a more subdued version of my Christmas outfit. I really like it.
I've been having a lot of trouble getting decent outfit pictures with my little Sony Cybershot T5. The past four photoshoots have not contained any useable images, causing an unanticipated hiatus. But I've gotten enough use out of it to confirm that having a personal style blog is feasible for me, so I can justify getting a better camera.
Family Affairs "Annie" red top from eBay, 2012
Ralph Lauren Polo offwhite cardigan from Macy's, 2003
Forever 21 navy skirt, 2012
We Love Colors red tights, 2012
Bouquets "Sensible" navy flats from Zappos.com, 2008
Vintage interchangeable belt clasp, 2011
Navy belt made of Dritz knit elastic from Hancock Fabrics, 2012
Sadie Green's blue earrings from Cliptomania, 2007
Navy hair bow from Etsy.com, 2013
Polo Ralph Lauren PH1007 eyeglasses from Lenscrafters, 2007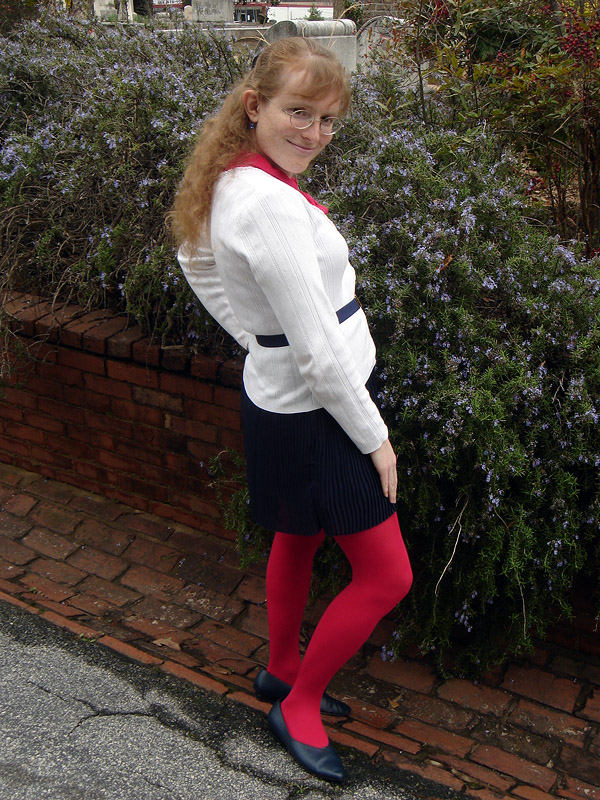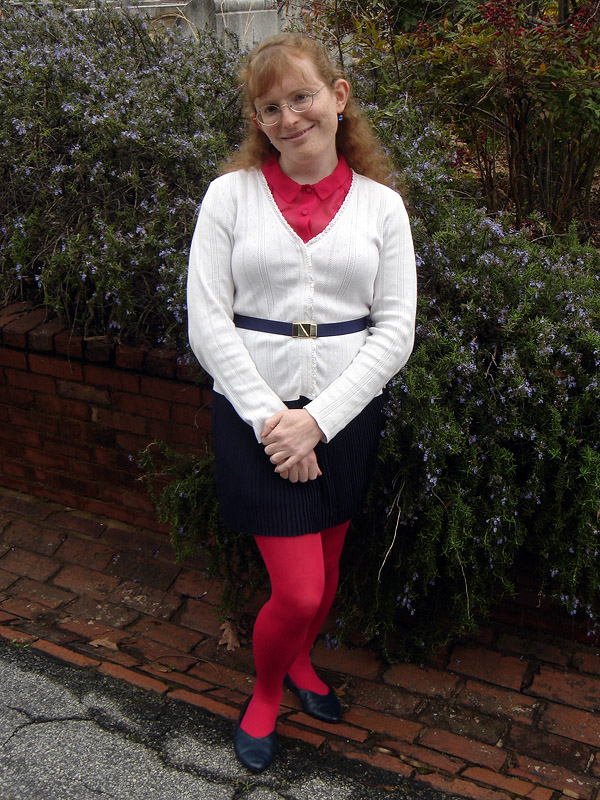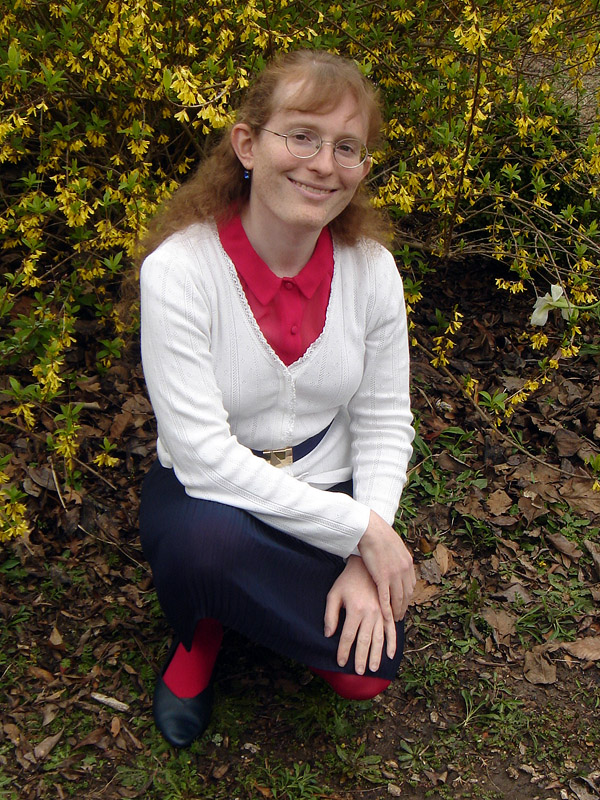 Pictures by Lynn