Worn: October 13, 2012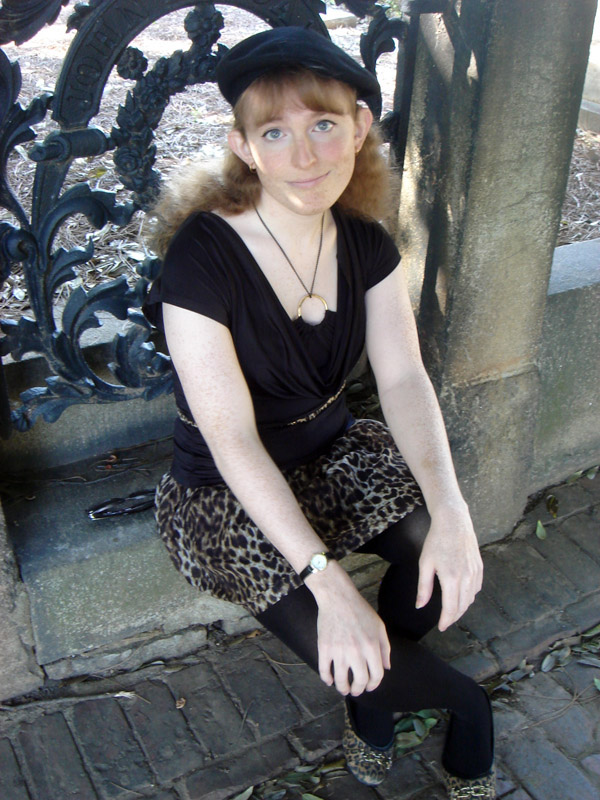 For the second day of DomCon, I wore a cowl neck top with a central halter. This time the halter came with some dreadful woven plastic thing that was both uncomfortable and unaesthetic. I clipped it out immediately and replaced it with a simple gold ring suspended on a chain. The ring is a plunger back earring, easily removeable for washing.
I love leopard print, though I hardly ever buy it anymore, as I've found it difficult to coordinate pieces. But I'm very pleased in this outfit to have found a belt, skirt, and shoes with compatible prints.
BCX black top from Macy's, 2010
Wet Seal leopard print skirt, 2012
We Love Colors black tights, 2011
Annie "Fanfare" shoes in Leopard from Zappos, 2011
August "Blossom Story" black beret from Macy's, 2008
Earrings made from jumprings
New York & Co. leopard print belt, 2012
Roxy Atomic RX5111 sunglasses from Zappos.com, 2008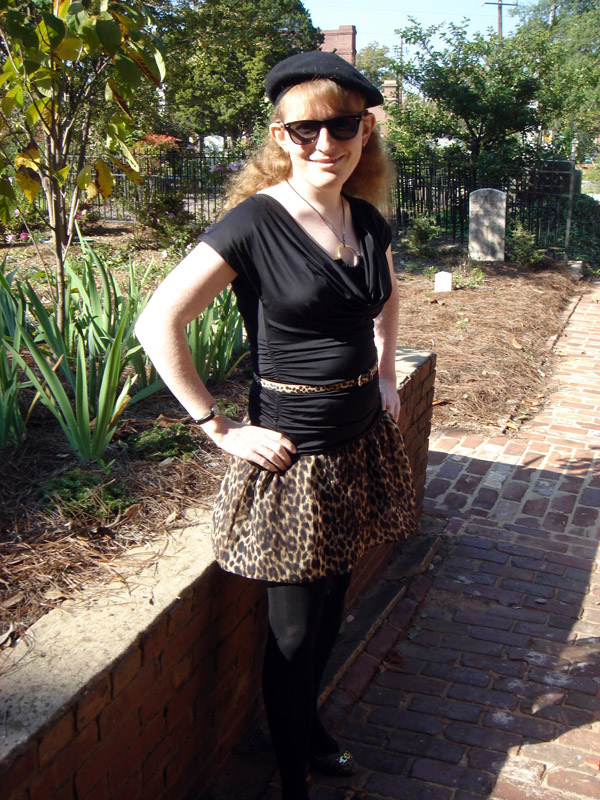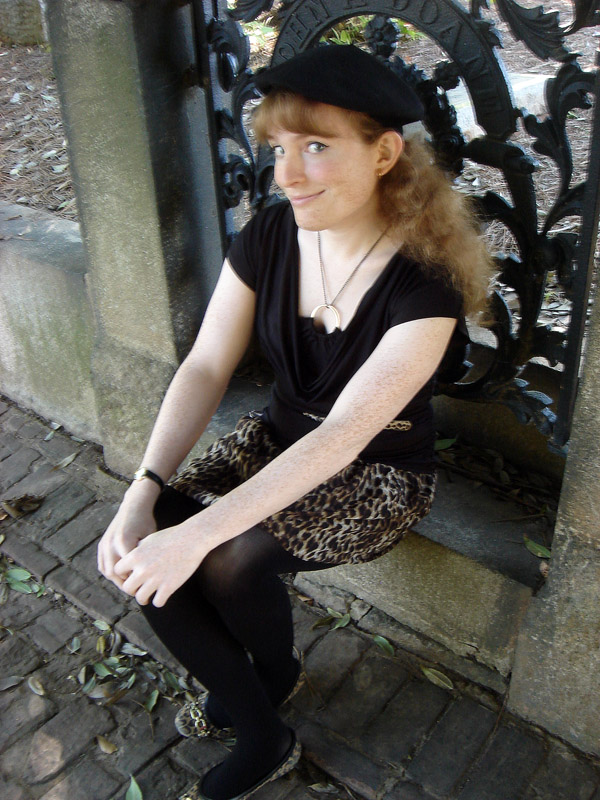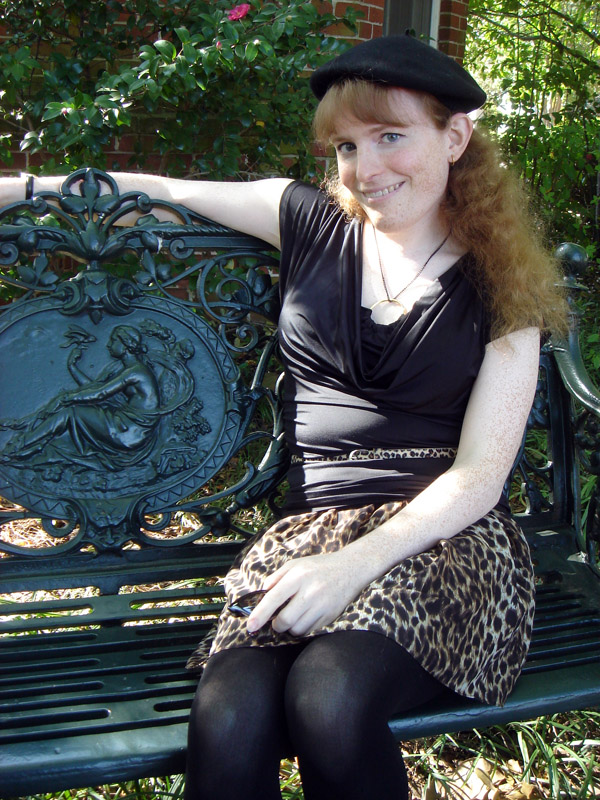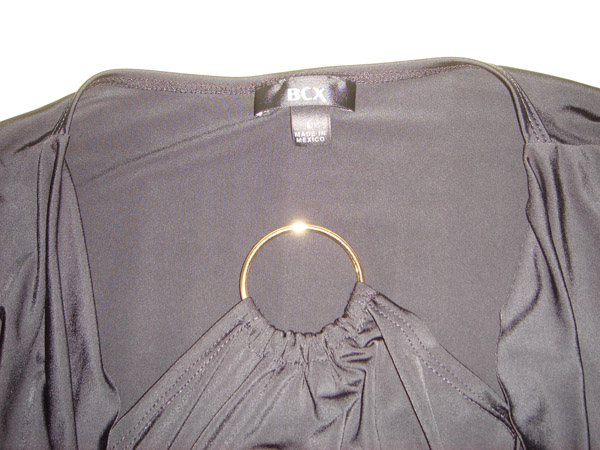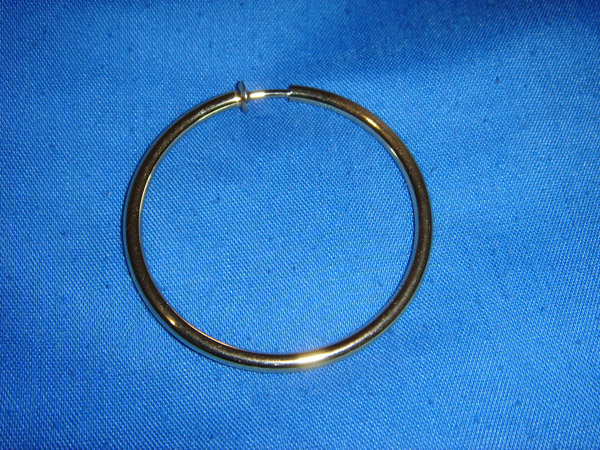 Pictures by Lynn