Posted: July 29, 2015
Worn: June 4, 2014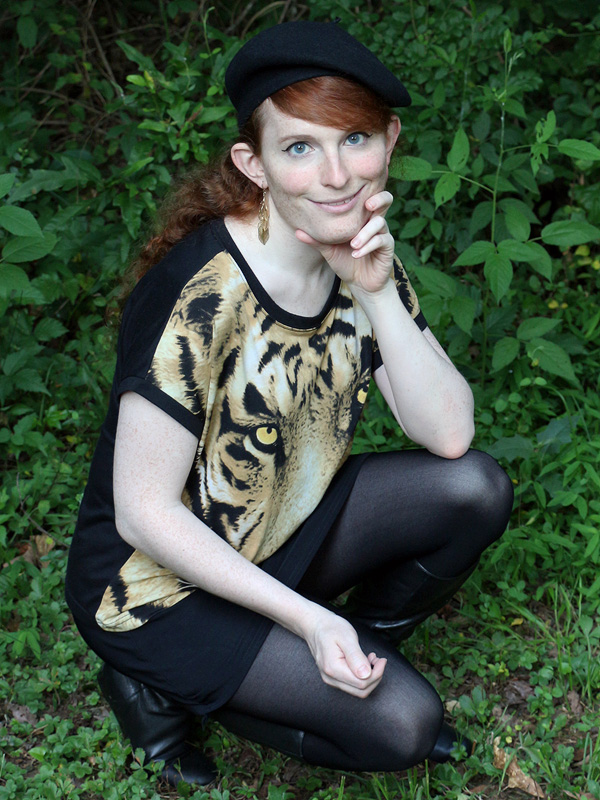 Every once in a while, everything comes together. The outfit is cozy, the lighting is perfect, the temperature is comfortable, my bangs are behaving, I get just the right cat's eye while fumbling with eyeliner, I don't look angry, bored, or poleaxed, and my autofocus remembers the "focus" part of it's name. This probably isn't the best outfit I've shot (though I like it a lot), but I think it is the best photoshoot I've done. Sure my hair looks ratty in the back (when doesn't it) and I'm not too sure that earrings quite *go* with the rest of the outfit, but looking at the pictures makes me happy, and makes me excited about blogging.
Forever 21 tiger head t-shirt, 2012, with added under belt
A. Byer black skort from Macy's, 2003
We Love Colors black tights, 2011
Indigo by Clarks "Proctor" black boots from Footwear Headquarters on Amazon.com, 2011
August "Blossom Story" black beret from Macy's, 2008
Icing gold leaves earrings, 2011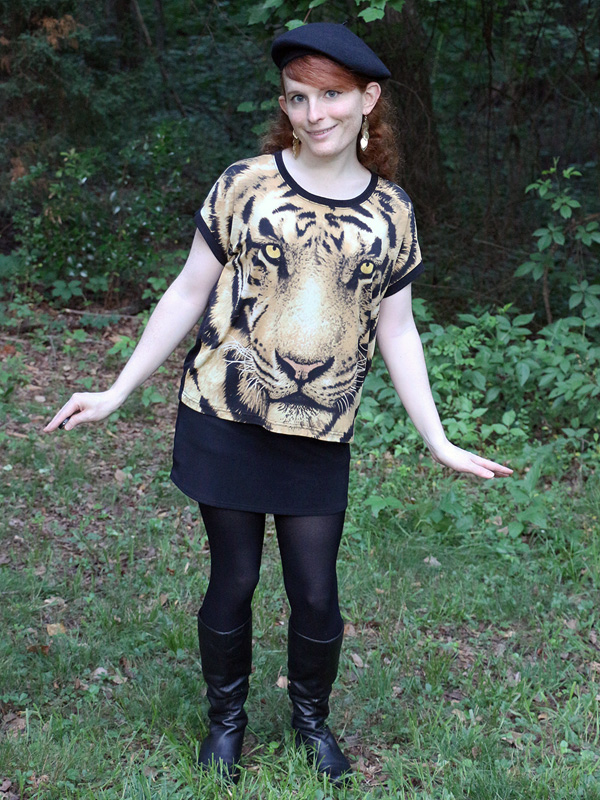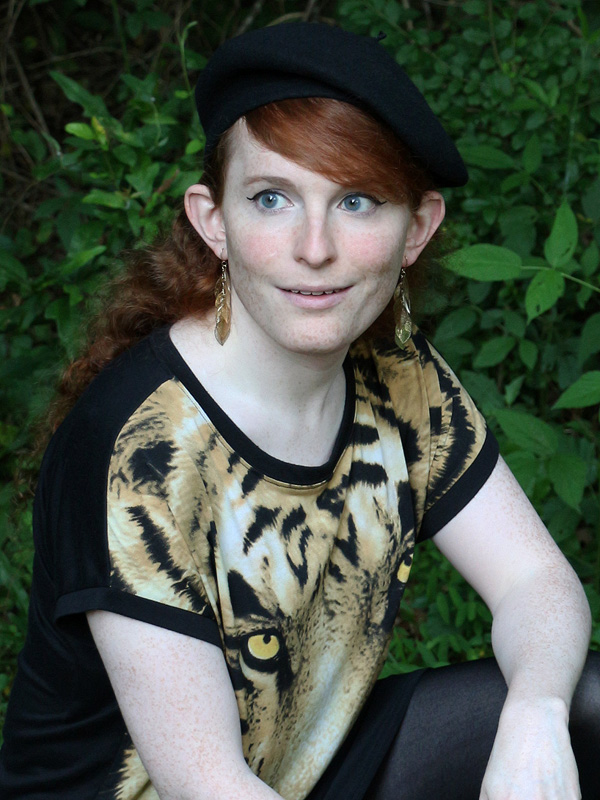 The picture above shows the effect of the one modification I made to the top. As designed, it hangs loosely, tent-like. Given that my belly, left to it's own devices, extends further forward than my breasts, any top that doesn't pull in snugly in the back would tend to make me look rather heavier than I want people to think I am. Normally, I would wear a belt, but that would greatly disrupt the tiger head pattern -- and the way this particular top is designed, make it difficult to lift my arms as well. So I pinned a strip of cloth to the back of the top on the inside. The strip runs around my front under the top, holding the back of the top against me. Sometime I might sew it into place, but for the moment I like the potential for adjustability.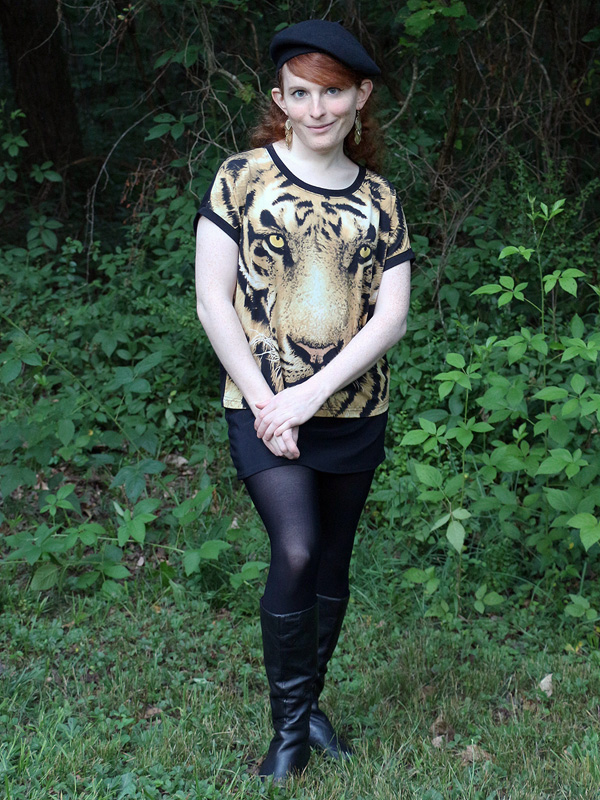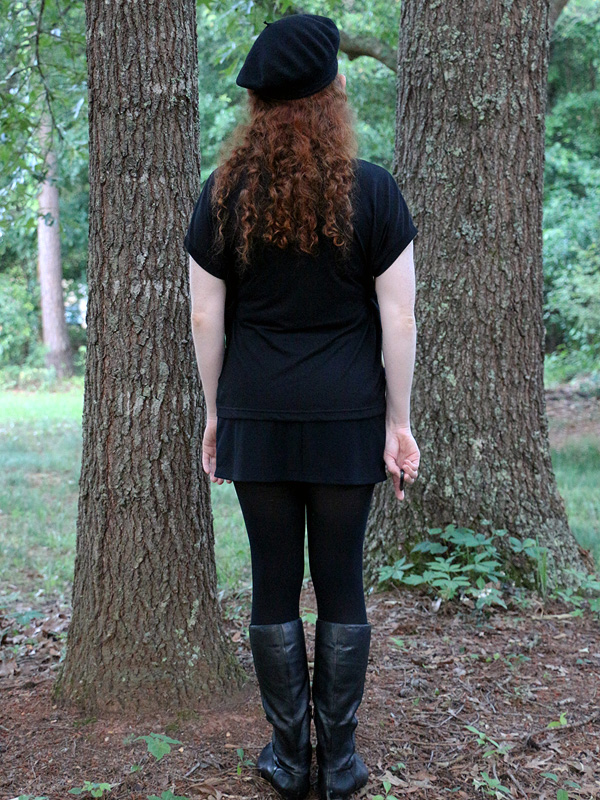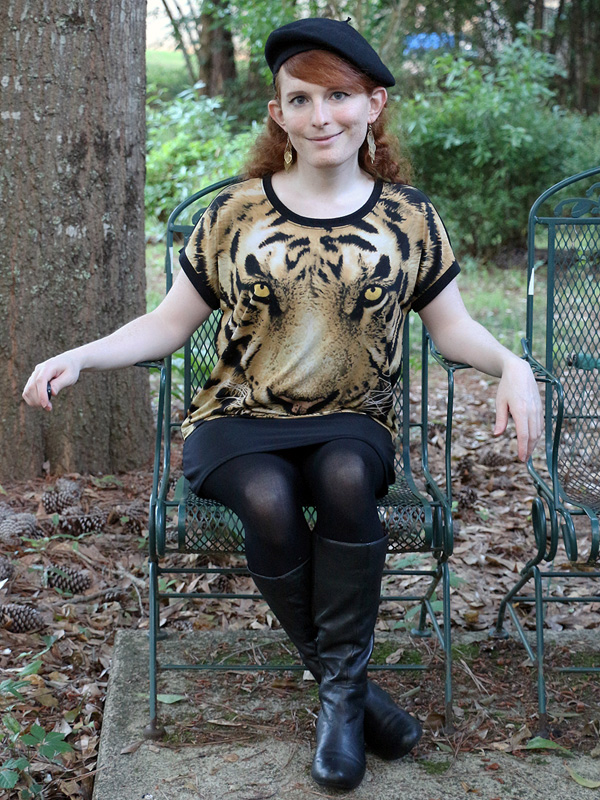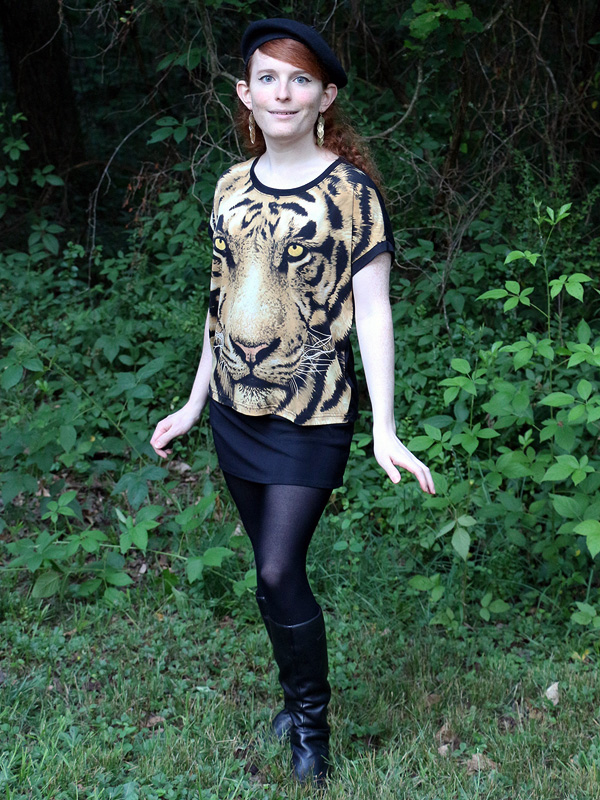 Pictures by Ember