Posted: October 17, 2013
Worn: October 9, 2013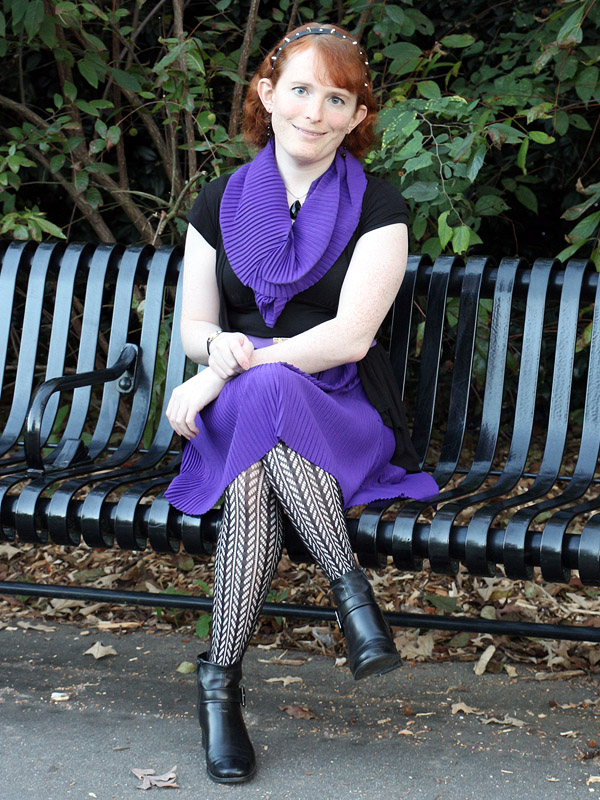 I went with a similar look this time as in my last photoshoot -- black with a bold color and five of the same items, the hose and headband argueably being statement pieces. But I reused them because I love wearing them, and that's what personal style is really about.
My scarf, made from the severed bottom of the skirt and looped three times around my neck, can be a little fussy. I set it aside for a few months because it kept looking rumpled, but I finally learned how to spread the upper layer of the scarf reasonably smoothly across my chest. But right after this photoshoot, I noticed a little wad of the other layers hanging out the bottom of upper layer. It only took a moment to tuck away, but there it is, in every picture.
L8ter black top from Macy's, 2010
Ambiance Apparel black wrap from Silvina, 2012
True Freedom purple skirt, shortened, from Sears, 2012
Scarf made from bottom of True Freedom skirt from Sears, 2012
Vintage interchangeable gold belt clasp, 2011
Purple belt made of Dritz knit elastic from Hancock Fabrics, 2012
Pamela Mann black chevron tights from eBay, 2013
Franco Sarto black boots from Goodwill, 2013
Black teardrop pendant from Michael's, 2007
Trifari black earrings from Sears, 2011
Spiked black headband, made with parts from Studsandspikes.com, Etsy.com, and Hancock Fabric, 2013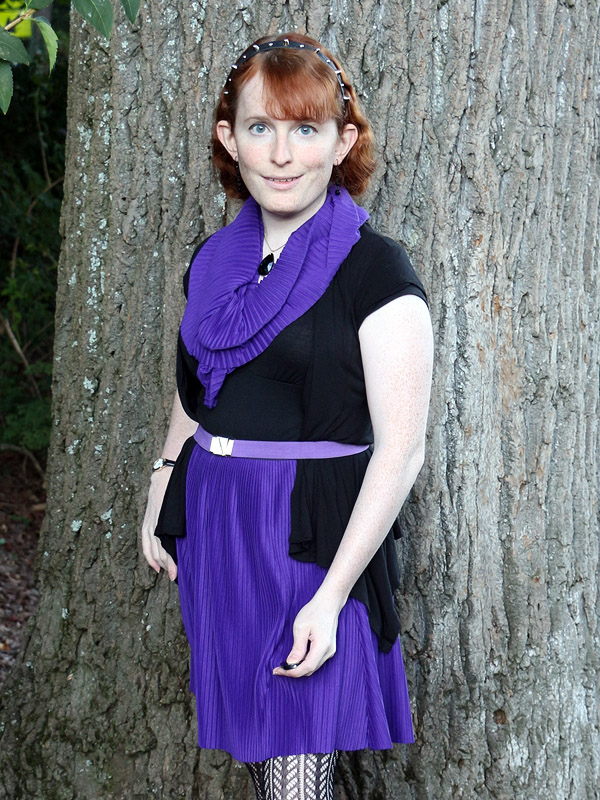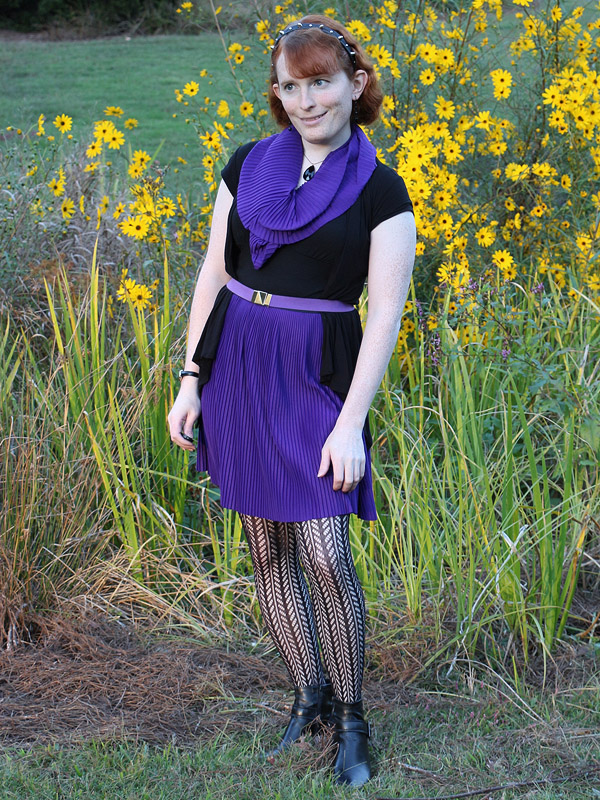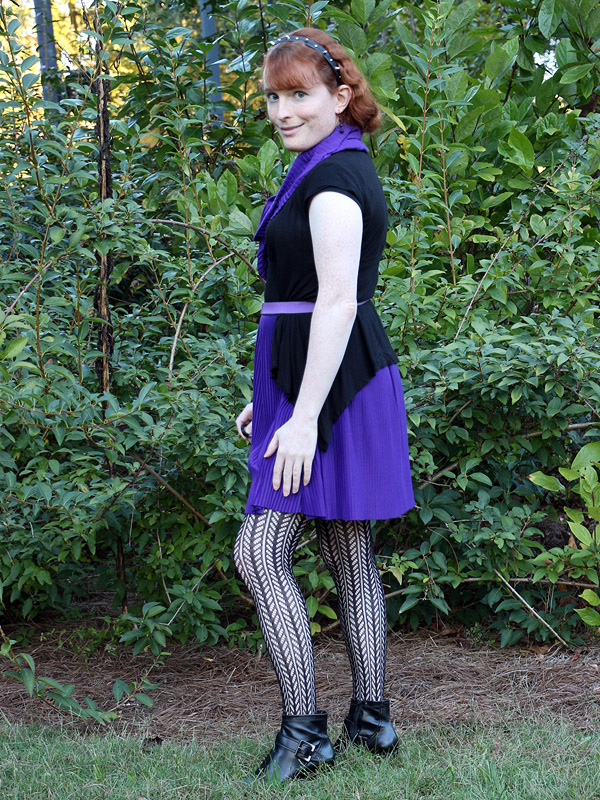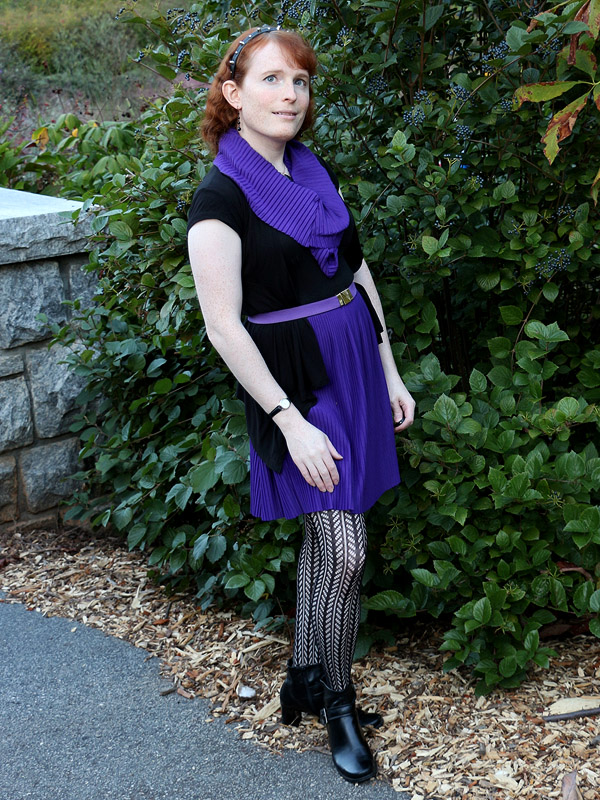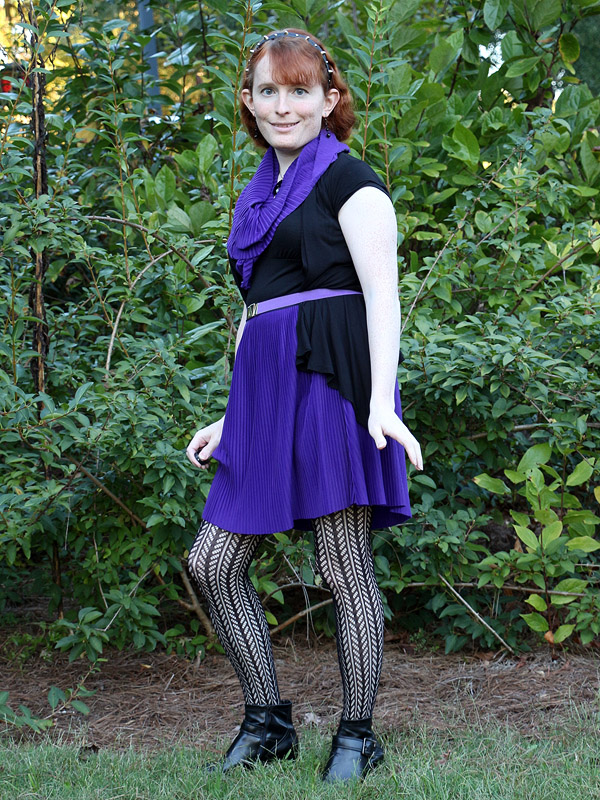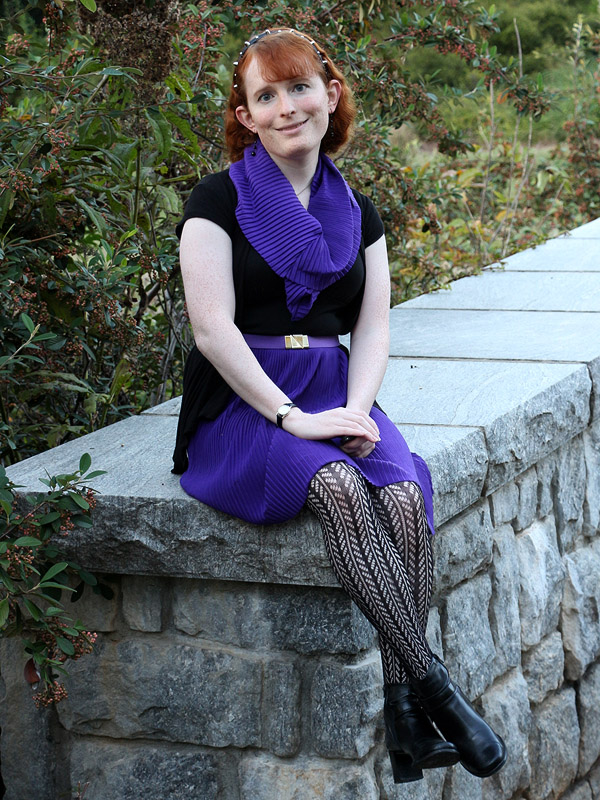 Pictures by Ember