Worn: October 19, 2012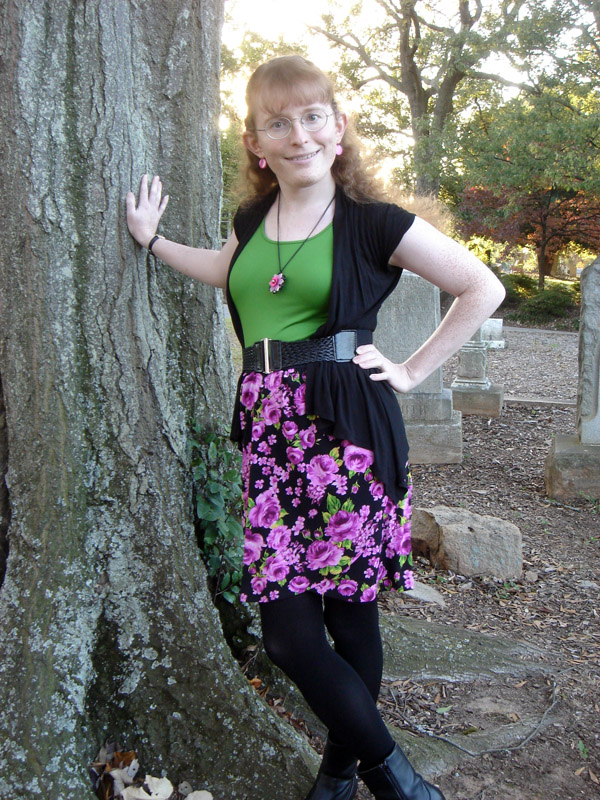 This skirt was originally a dress, attached at the waist to a plain black top of no particular appeal. I bought it anyway, on clearance, figuring I could take the risk on a modification working out.
I bought this tanktop because I wanted a comfortable green tanktop and it was the best I could find at the time. But the unappealing shade kept me from wearing it for two years. I probably would have gotten rid of it by now, but when going through all my clothing looking for matches to the colors in the skirt, I found that it was the only piece I had that matched the leaves. I've almost always used it with this skirt ever since.
I bought two identical pink flower necklaces from Macys, keeping one to use in its original condition. I made a simpler necklace and two pairs of earrings from the other. The simple disk earrings I'm wearing today are by far the greatest benefit I've gotten out of the two necklaces.
Liz Claiborne green tanktop from Macy's, 2008
Ambiance Apparel black wrap from Silvina, 2012
Belle du Jour skirt (originally dress) from Macy's, 2010
BCX black belt (came with top) from Macy's, 2010
We Love Colors black tights, 2011
Octopus Parlour "Fuschia & Black #2" necklace from Shanalogic.com, 2011
M Style Lab earrings (originally part of necklace) from Macy's, 2010
Croft & Barrow "Helena" boots from thrift store, 2011, originally from Kohl's
Goody claw clip, 2010
Polo Ralph Lauren PH1007 eyeglasses from Lenscrafters, 2007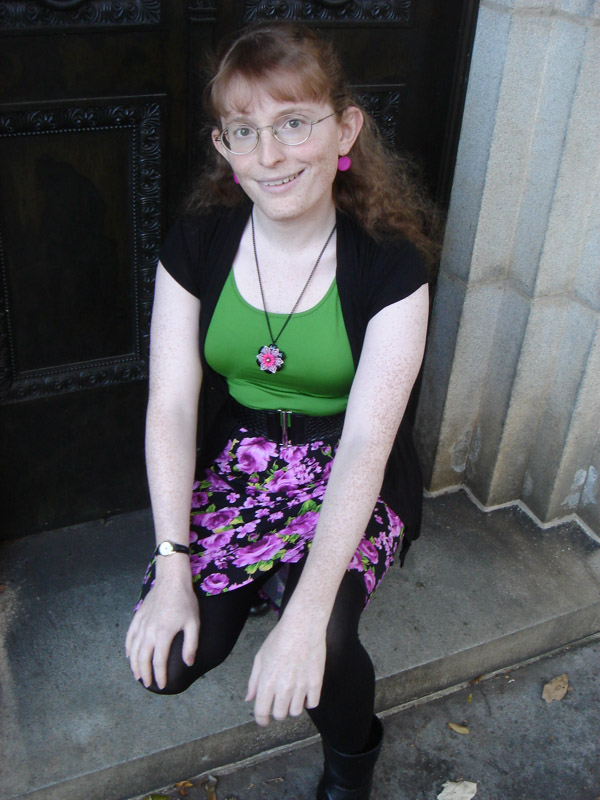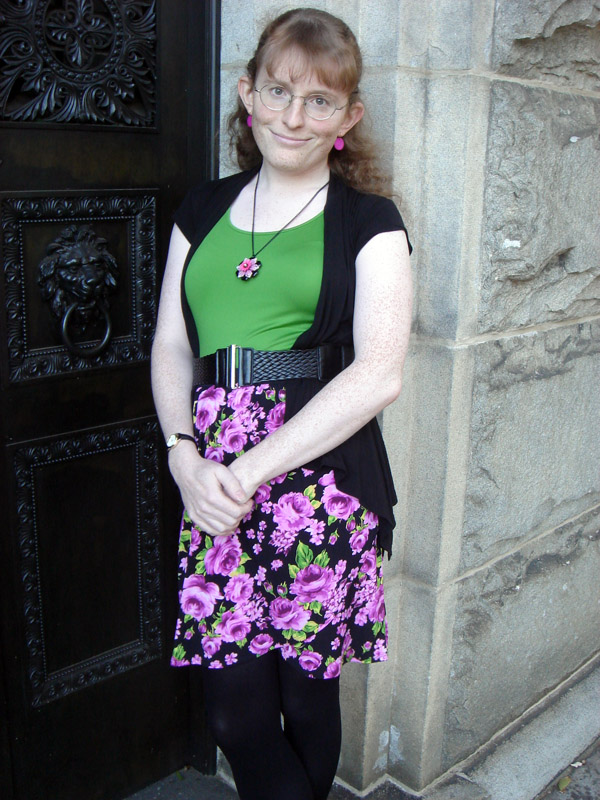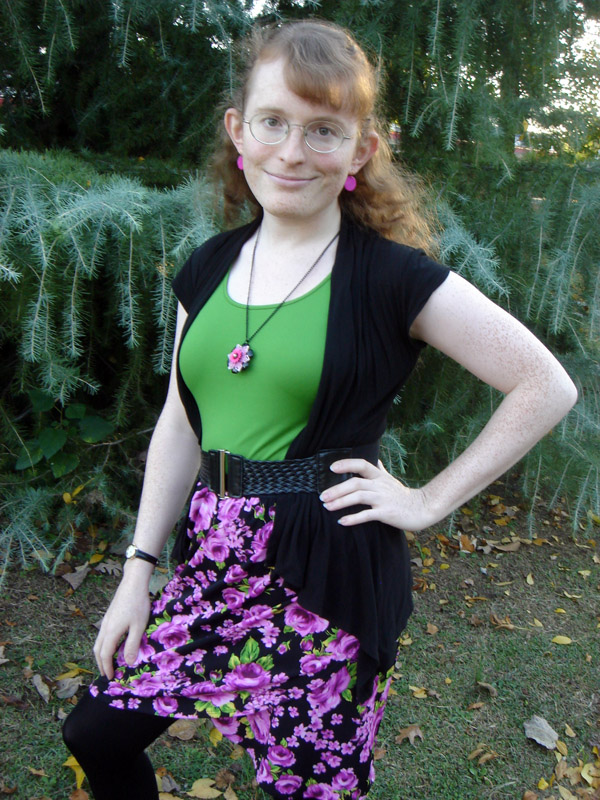 Pictures by Lynn