Worn: October 12, 2012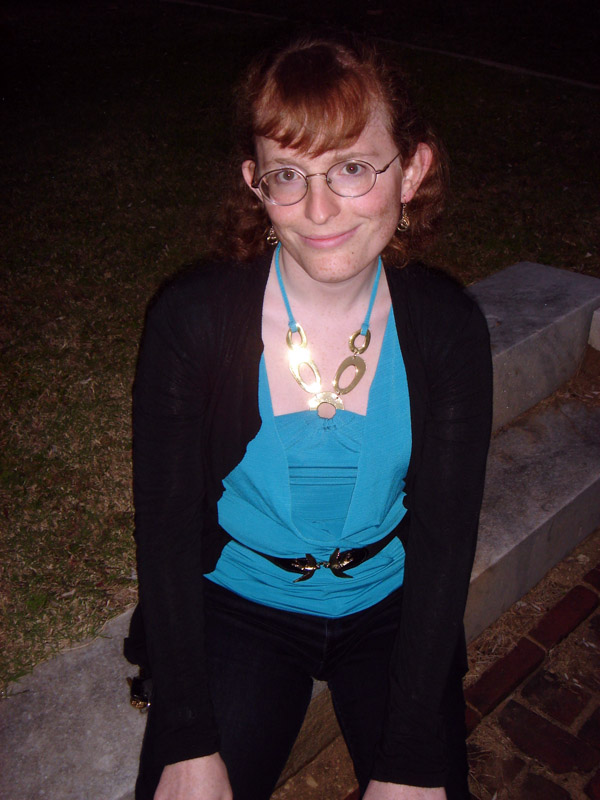 Today was the first day of DomCon. Lynn and I stopped for pictures on the way back and were racing sunset to try to get decent images. I don't think we quite made it.
I wore handcuff earrings in recognition of the theme of the convention. I was far from the only one, though most of the others were of the ubiquitous "Freedom" stamped variety.
My top is of a curiously complex design I'm rather fond of, where a mock wrap has a center section supported by a halter. The blue cord originally tied in the back, but it was difficult to adjust to a desired length and the knot always managed to capture some of my hair. I added a lobster clasp and a two inch chain for easy adjustment. Normally I wear the chain so that the neckline is nearly as high as it will go, but knowing the manner in which many of my fellow con goers would be dressing, I let it all the way down today.
When I first washed this top, the gold loops rattled loudly in the washing machine and in the dryer, disturbing the whole house. Examining it afterward, the gold was covered with tiny dings and scratches, mainly at the joints. I decided I needed to alter the metal components to make them removable for washing, which I did by cutting a narrow section out of the bottom loop. To keep the loop in place the rest of the time, I wrap a bit of masking tape around the gap.
BCX blue top from Macy's, 2009
Eyeshadow black wrap from Macy's, 2010
Levi's "Bold Curve" black jeans from Macy's, 2012
Indigo by Clarks "Proctor" black boots from Footwear Headquarters on Amazon.com
H&M black belt, 2011
Goody claw clip, 2010
Vintage handcuff earrings from eBay, 2012
Polo Ralph Lauren PH1007 eyeglasses from Lenscrafters, 2007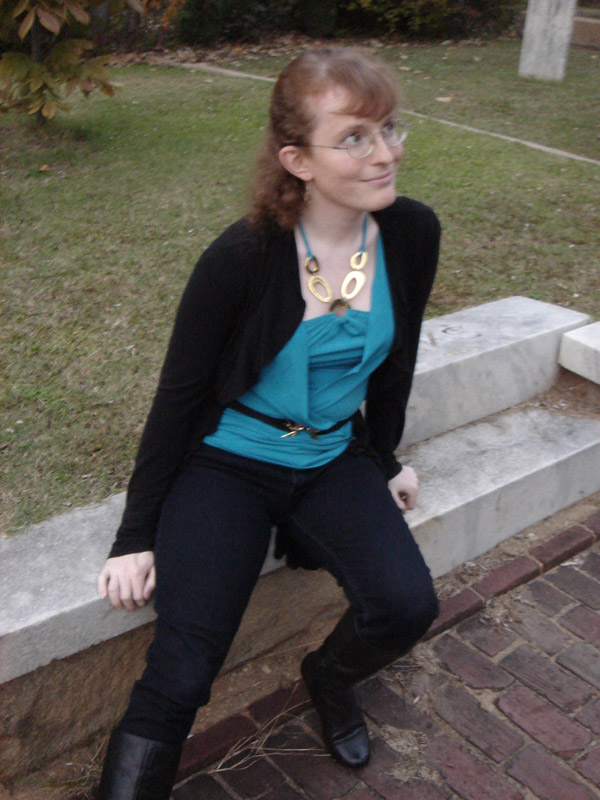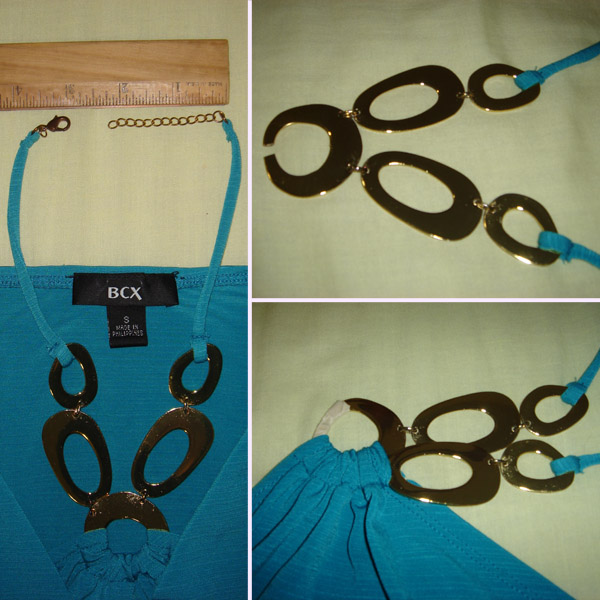 Pictures by Lynn