Posted: May 12, 2015
Worn: November 9, 2013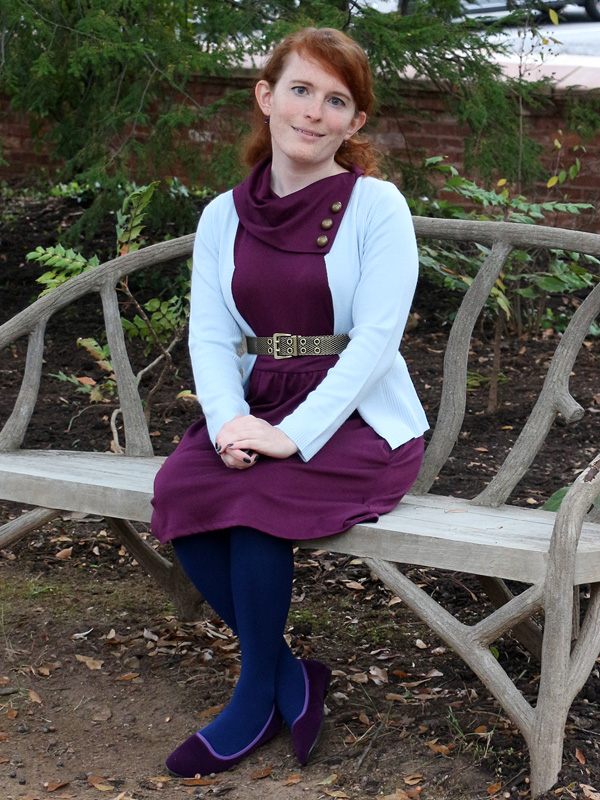 If I find a design I like, I usually buy it in two or three colors. This occasionally leads to entire outfits that differ mainly in color. If you compare this outfit to its immediate predecessor, the dress, cardigan, and earrings are otherwise identical, and the tights are the very same. But the look, I think, is somewhat different.
Like my other ribbed cardigan, I cut the front open after a decade of intermittant and declining use. This one, with the slightly less useful color, was actually the test case, before I risked ruining the other.
In retrospect,this outfit is surprisingly similar to one from this past April, when I previously wore this dress. My old standby white cardigan, which I have probably worn more times than piece of clothing, seems almost as blue as this one in the silvery shadowed light of dusk.
Monteau "Coach Tour" dress in Violet from Modcloth.com, 2012
Takeout light blue cardigan, originally sweater, from Macy's, 2003
We Love Colors navy tights, 2013
Annie "Tux" shoes in Purple Velvet from Zappos.com, 2012
Steve Madden brass links belt from Macy's, 2010
Purple earrings from eBay, 2012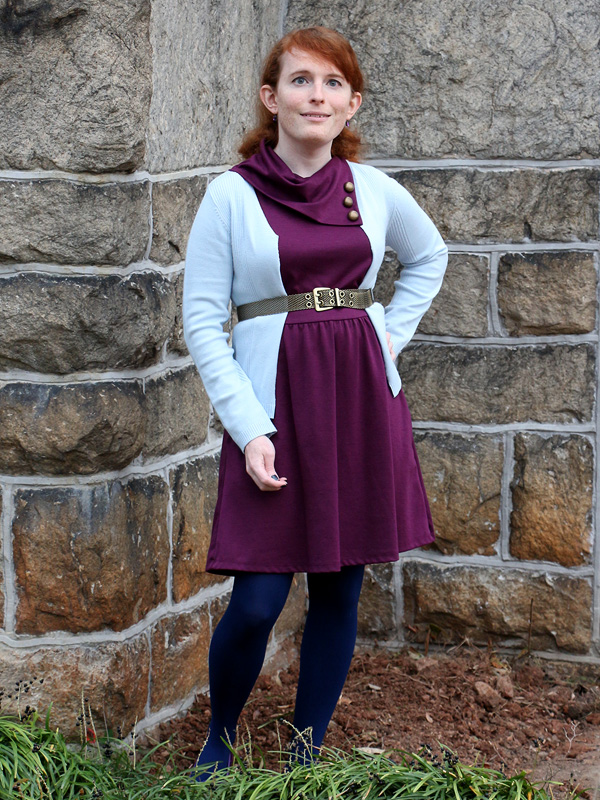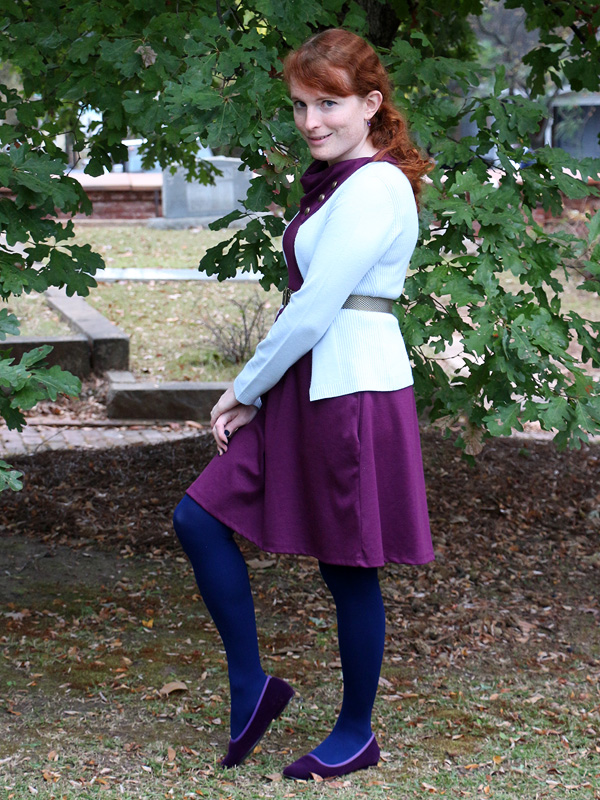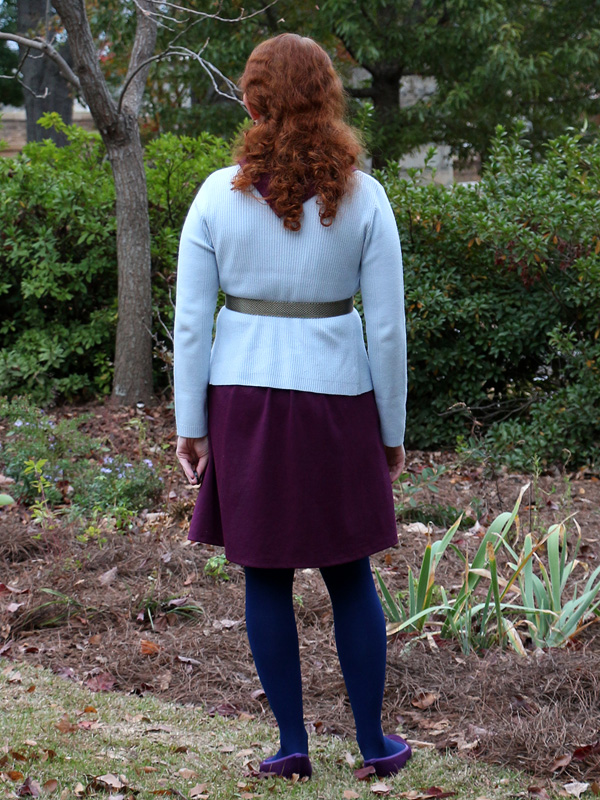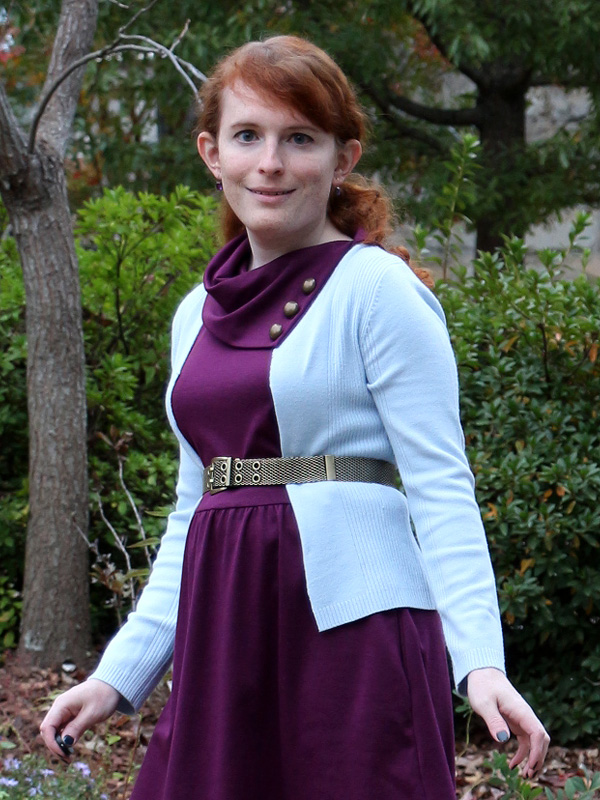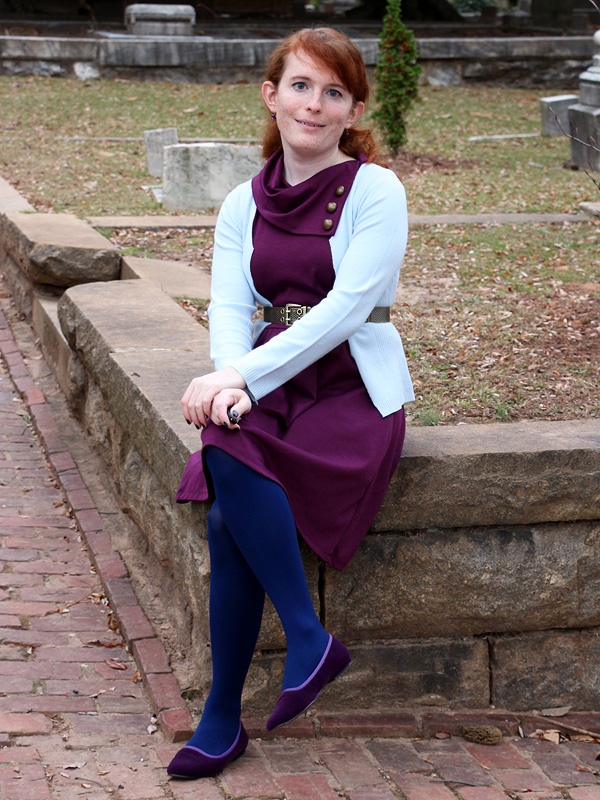 Pictures by Ember