Posted: May 5, 2015
Worn: November 8, 2013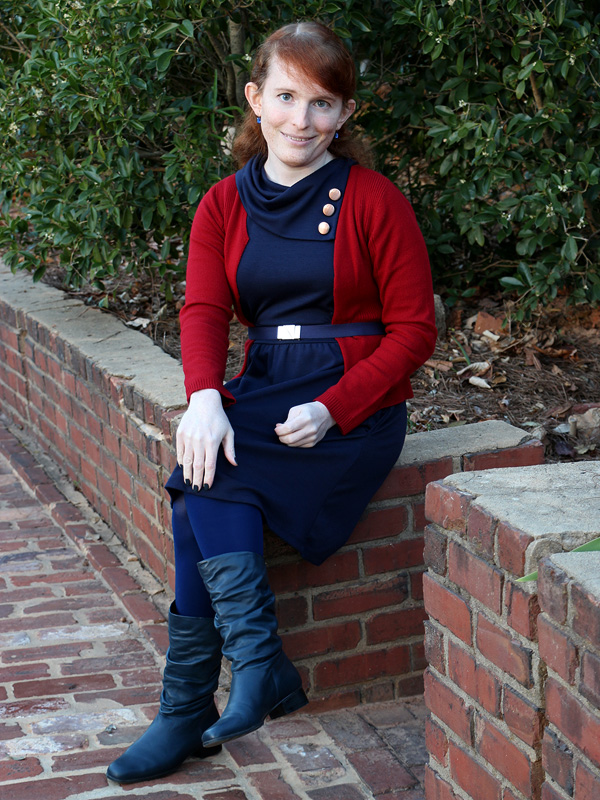 I stepped away from the blog for a bit while planning a roleplaying game campaign I was going to gamemaster. The campaign went pretty well, but by then I was out of the habit of posting, as well as playing in three campaigns other than the one I was running.
But assure you I still wore clothing throughout this period. Sometimes I even took pictures of it. I currently have a backlog of eighteen photoshoots taken after this one, which I intend to post at a rate of one a week. I'm not sure I can average one new photoshoot a week, but it should be at least six months before I have to worry too much about that.
Lynn, unlike me, has never been much of a fan of bangs. I started wearing them a bit longer and over to the side for her, but I wasn't pleased with the amount of forehead I was exposing. So, around this time, I started recruiting hair from further over, on the other side of my part, to fill in the open space. It was a much higher maintenance hair style and the two sections proved reluctant to remain smoothly blended together, as this post and the next few will show. But Lynn liked it a lot and I eventually achieved a look that I think works pretty well for me.
I mixed light blue nail polish into a base of black nail polish, hoping to match the color of my dress. Diluting the black revealed a bit of a muddy green tinge, so I wouldn't the effort a great success. But I like the idea. Sometime I ought to pick up a proper navy blue nail polish.
Monteau "Coach Tour" dress in Bleu from Modcloth.com, 2012
Takeout red cardigan, originally sweater, from Macy's, 2003
We Love Colors navy tights, 2013
Liz Baker "Jamie" navy boots from thrift store, 2013
Vintage interchangeable gold belt clasp, 2011
Navy belt made of Dritz knit elastic from Hancock Fabrics, 2012
Sadie Green's blue earrings from Cliptomania, 2007
Home mixed navy nail polish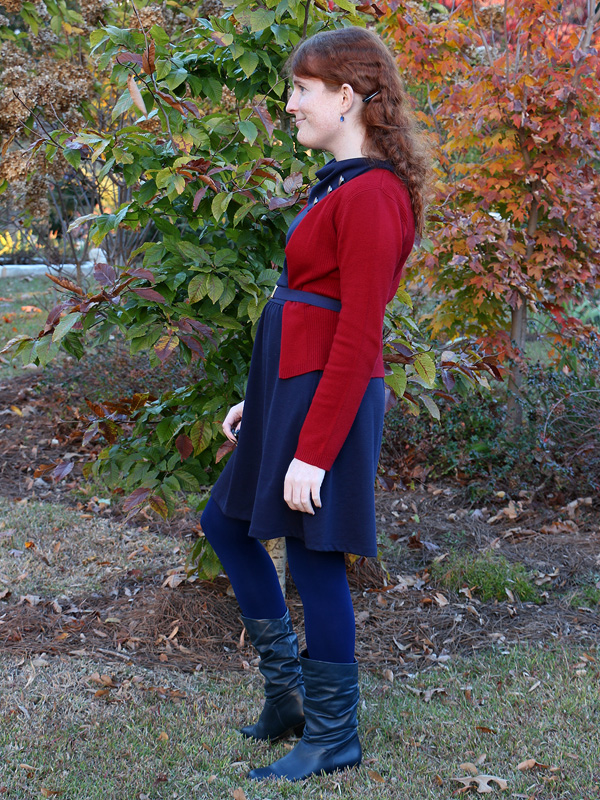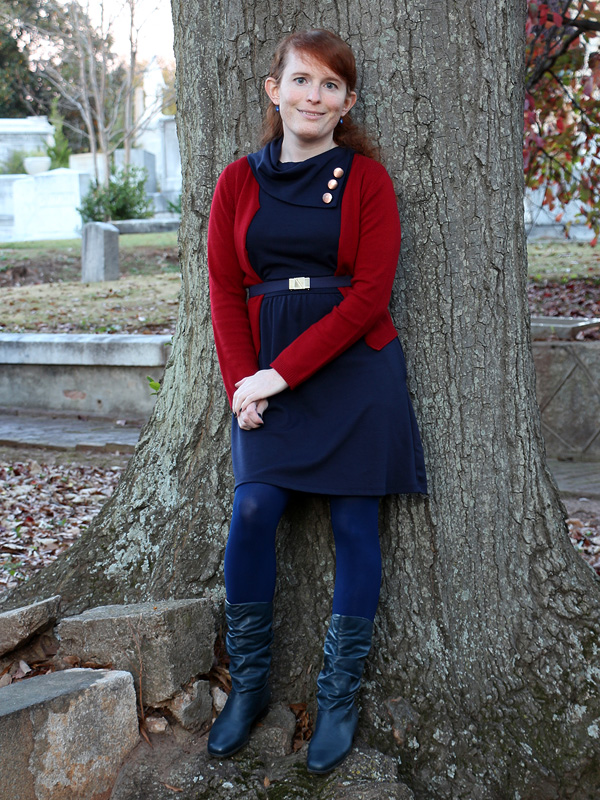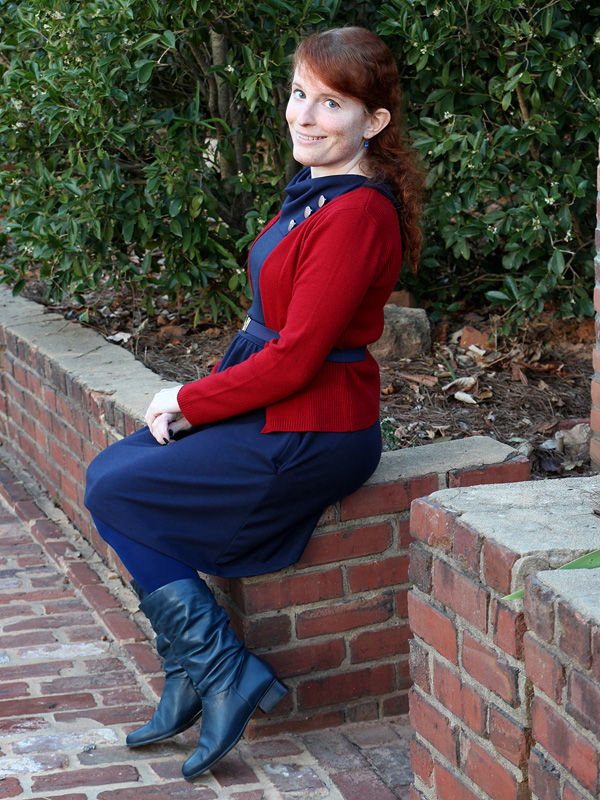 Pictures by Ember