Posted: May 19, 2015
Worn: November 13, 2013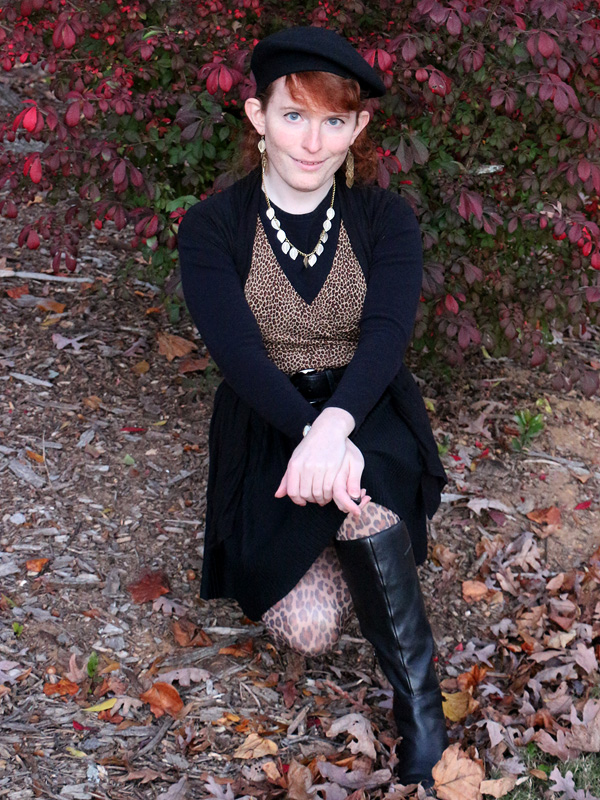 It was bitterly cold out today, for Atlanta, probably about 45 degrees -- above the freezing point of water, but not above the freezing point of a Southerner. But I really wanted to do a photoshoot and I really didn't want to cover up the outfit with a coat, so I layered three tops.
I was still cold.
Style & Co. black long sleeve tee from Macy's, 2009
Michael Kors leopard print mock wrap from Macy's, 2010
BCX black wrap from Macy's, 2010
Grane black skirt from Macy's, 2012
Style & Co. black belt from Macy's, 2010
Leg Avenue leopard print tights from Fenvy on Amazon.com, 2011
Indigo by Clarks "Proctor" black boots from Footwear Headquarters on Amazon.com, 2011
August "Blossom Story" black beret from Macy's, 2008
Le Moda black cape with leopard trim from Cracker Barrel, 2011
Icing gold leaves earrings, 2011
Gold leaves necklace made from Icing and Michael's components, 2011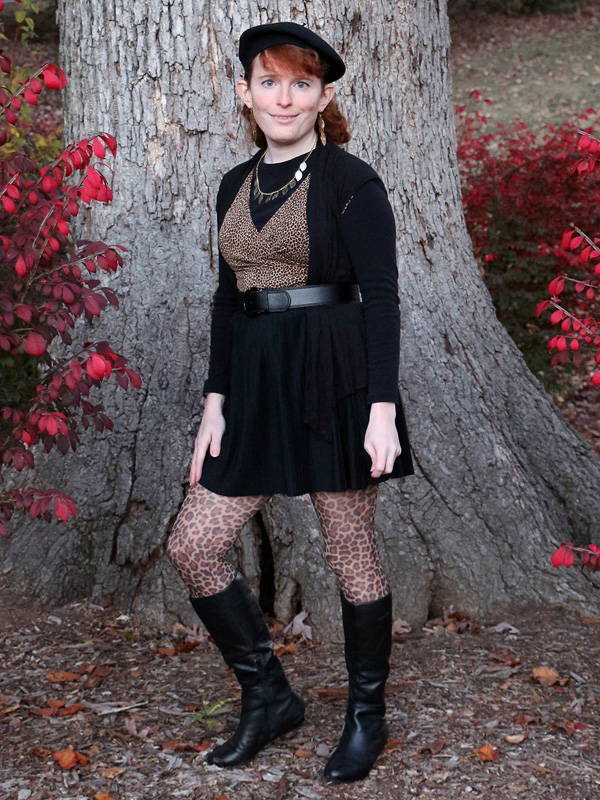 I'm very fond of these leopard print tights, but I rarely wear them, as I don't find that they go well with much. All of my leopard prints clash severly with one another, so I try to compensate by either wearing them on either separate occasions or separated by a wide spanse of something else.
I intended for the cap sleeves of the leopard print top to be entirely hidden by the short sleeve wrap over it. This didn't quite work out...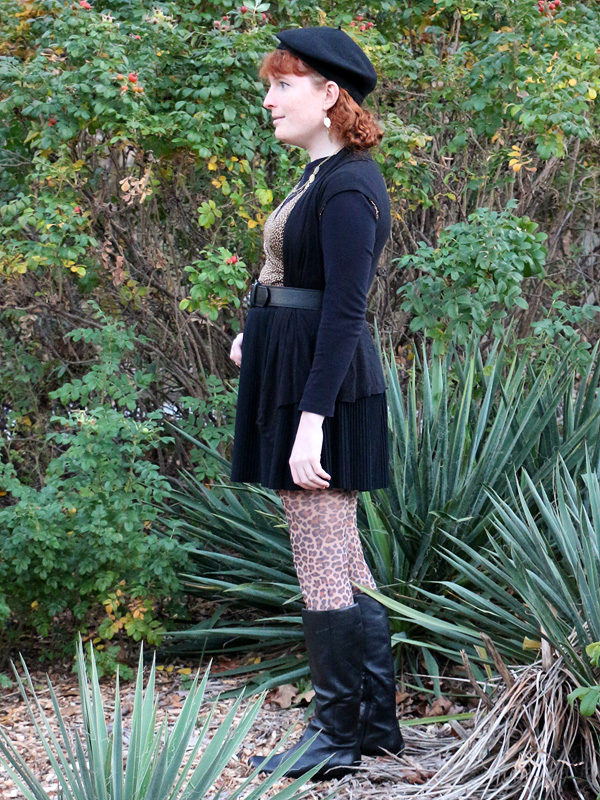 ...especially in the back.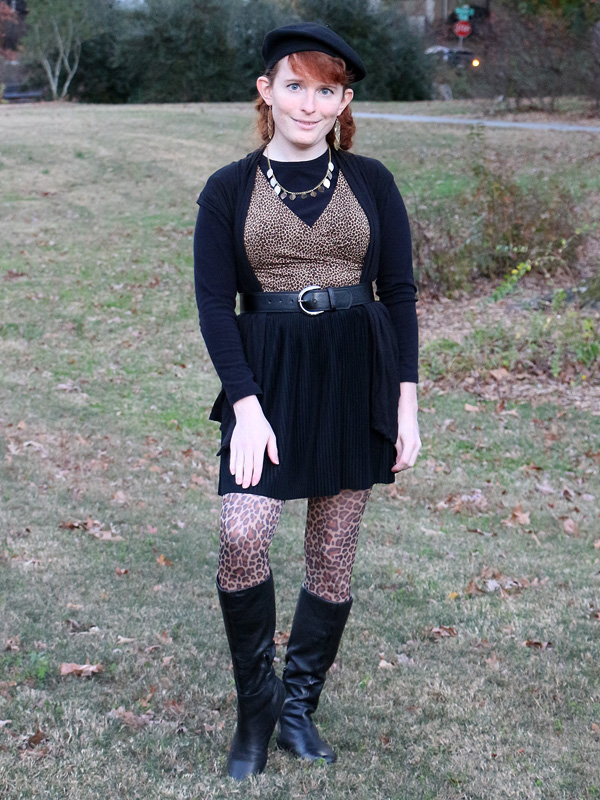 I'm in a new shooting location today - Atlanta's Springdale Park, part of a five park system laid out by famous 19th century landscape architect Frederick Law Olmsted.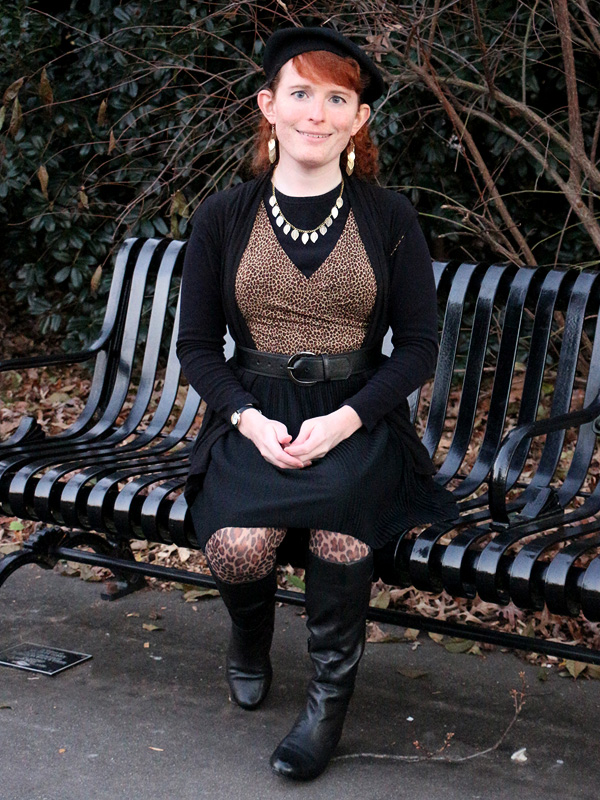 I did bring heavier clothing. This cape is actually my go to item for when I know I'm going to be out in the cold for a while, because capes are fun and it's loose enough that I can pull into it like a turtle.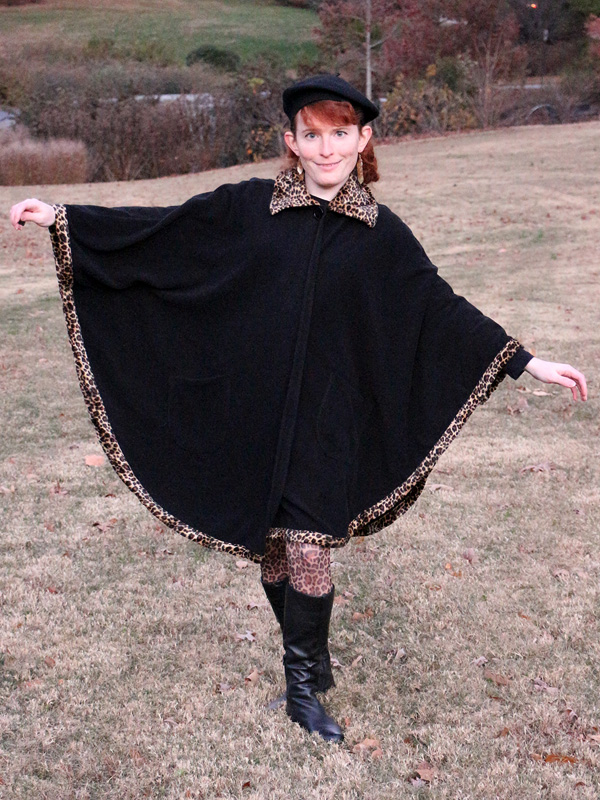 See how strongly the leopard prints clash!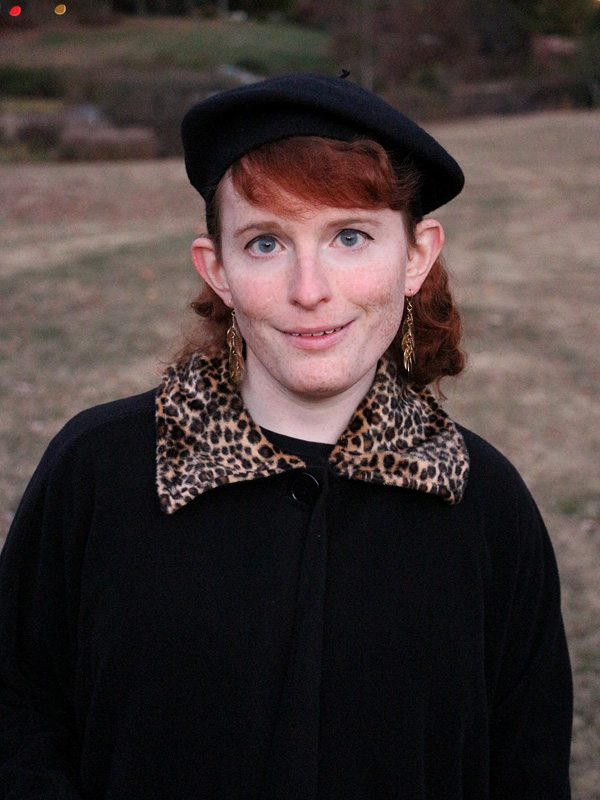 Pictures by Ember