Worn: April 26, 2013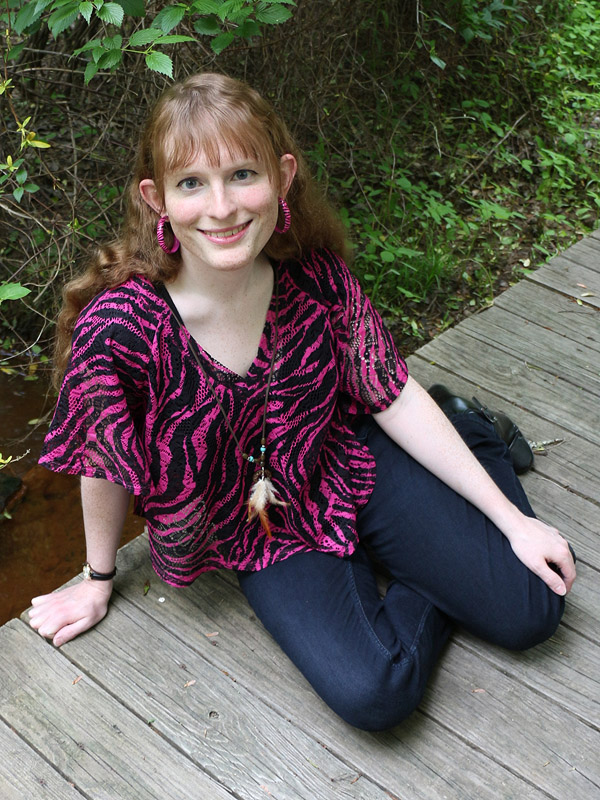 I decided to try this top as another match to my pink zebra hoop earrings. Otherwise I might only wear them with my pink zebra scarf, as here.
I rarely ever wear loose, flowing tops, as I think they look like I'm wearing a sack, especially in profile. But my friends tend to be unusually proactive and effusive in their praise for my outfits when I do.
Bongo fuschia & black top from Sears, 2013
L8ter black top from Macy's, 2010
Levi's "Bold Curve" black jeans from Macy's, 2012
Body Central fuschia & black earrings, 2011 Franco Sarto black boots from Goodwill, 2013
Nine West beige hat, 2009, with added ribbon and cord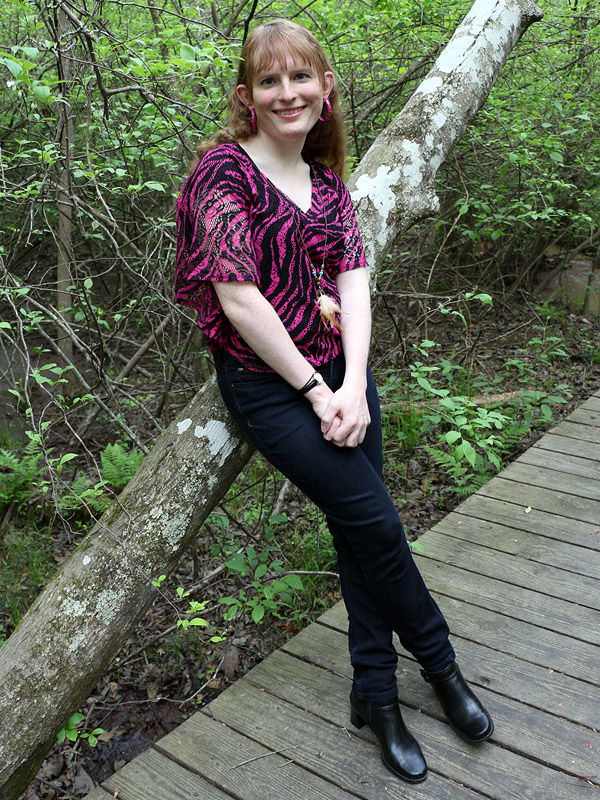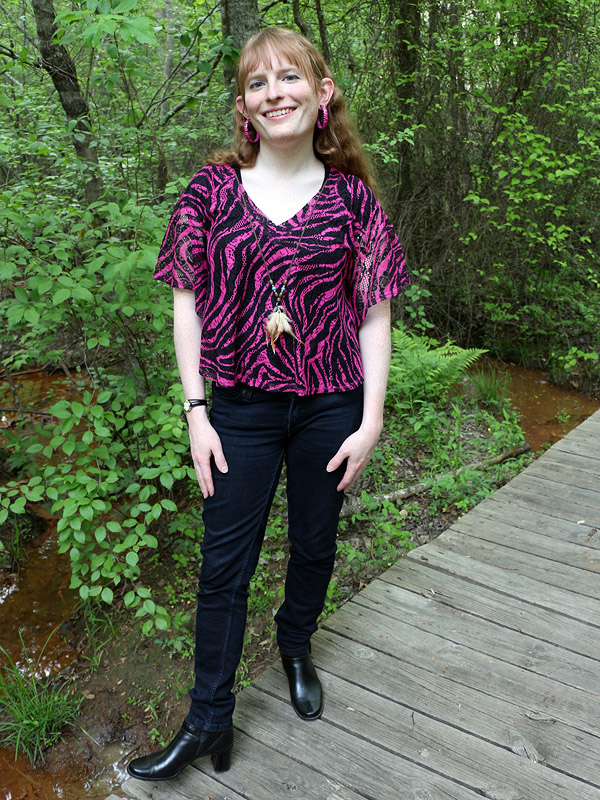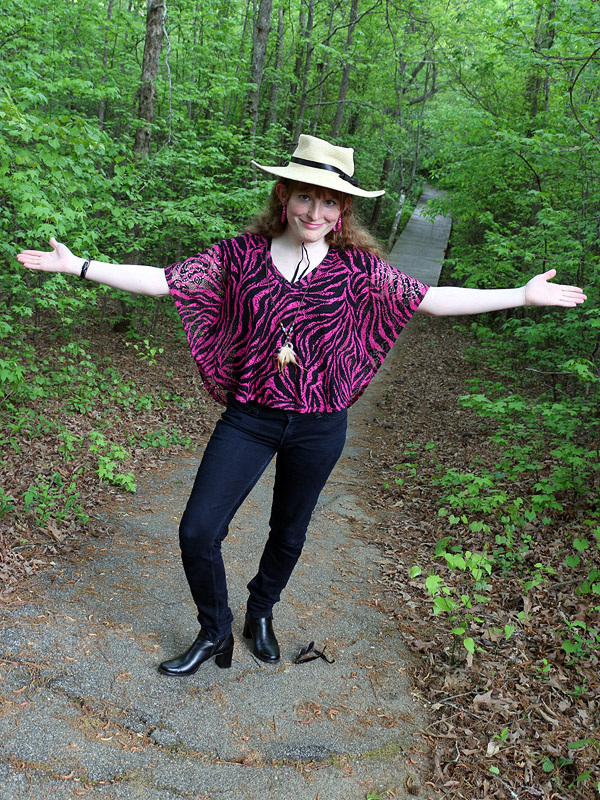 Pictures by Lynn