Worn: December 23, 2012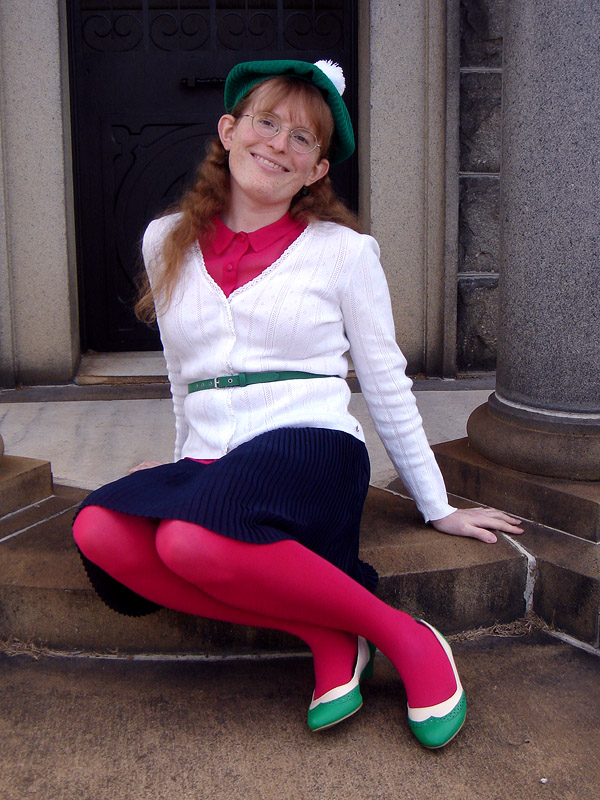 I wore this to church the Sunday before Christmas, on the basis of this being the one time of year I thought I could get away with wearing red and green together. I think it worked a little better than the last time, a couple of years ago. I wore a green polo, a red sweater vest, and khaki pants. My mother gave me a funny look, so I said, "It's Christmas!" She responded, "And you're a tree!" To make matters worse, Hazel arrived a few minutes later and agreed with her.
The red top is my first purchase directly resulting from seeing it on a blog. The price was a bit steep for me, so I held out until I found it on eBay for less than half of retail. I'm very pleased to see that the color is identical to that of my tights.
Family Affairs "Annie" red top from eBay, 2012
Ralph Lauren Polo offwhite cardigan from Macy's, 2003
Forever 21 navy skirt, 2012
We Love Colors red tights, 2012
Green belt off of Liz Claiborne jacket from Macy's, 2008
Party Hats green & white tam from eBay, 2012
Bait Footwear "Sweet Spectator Heel in Spearmint" from Modcloth, 2012
Sadie Green's green earrings from Cliptomania, 2007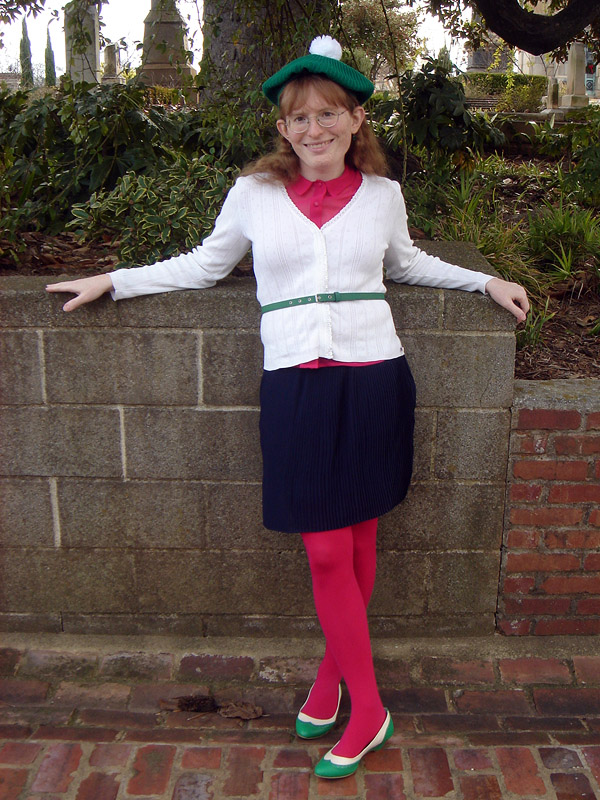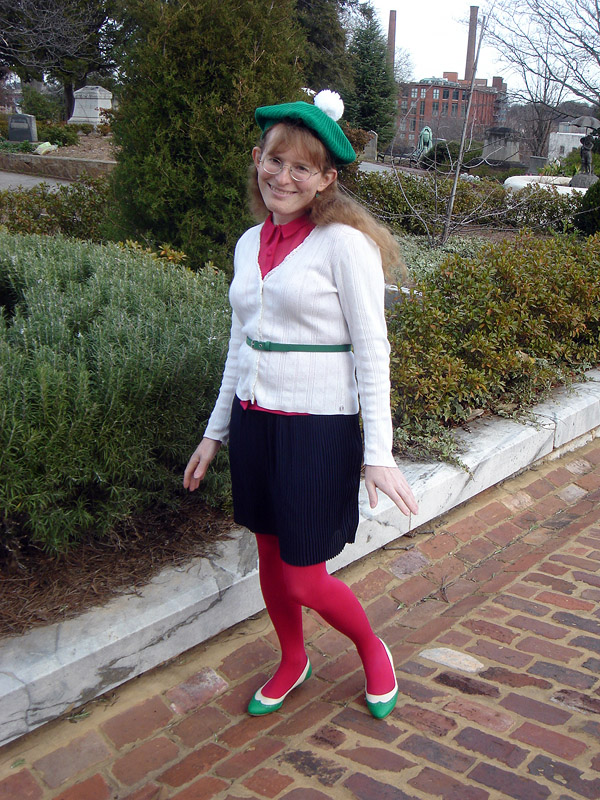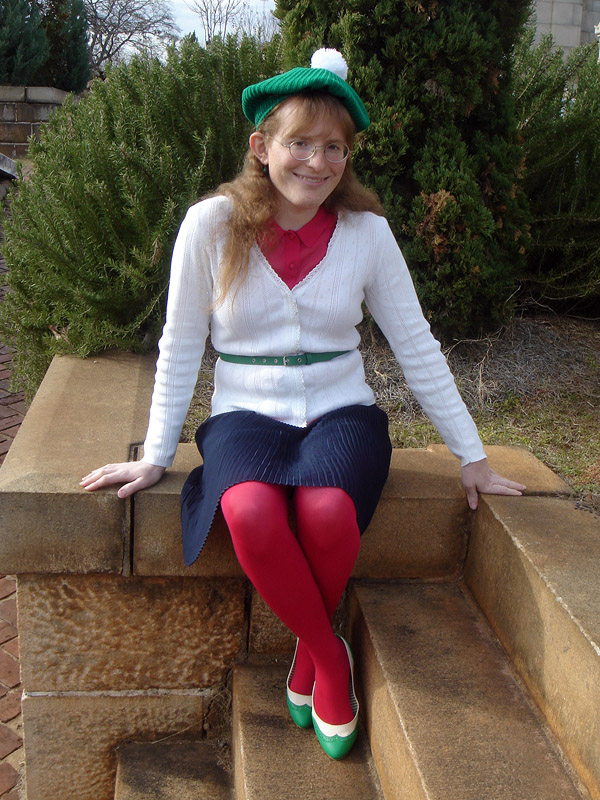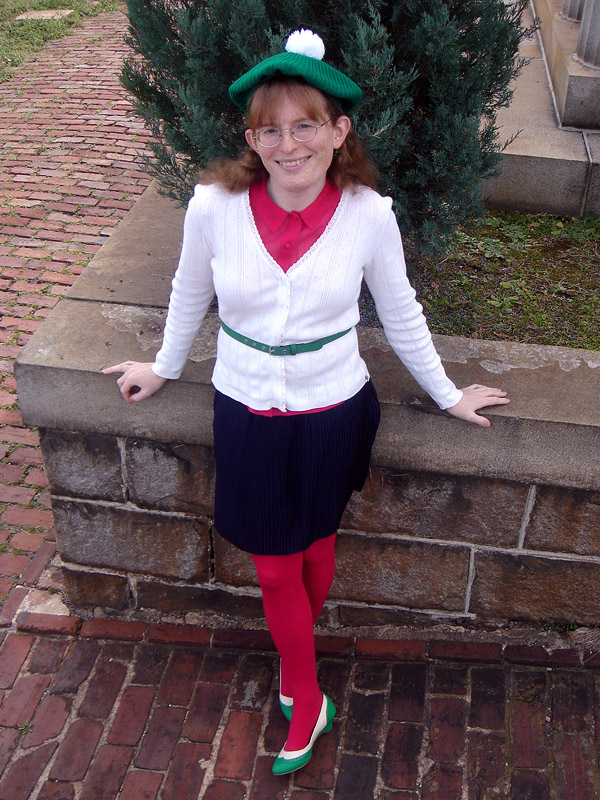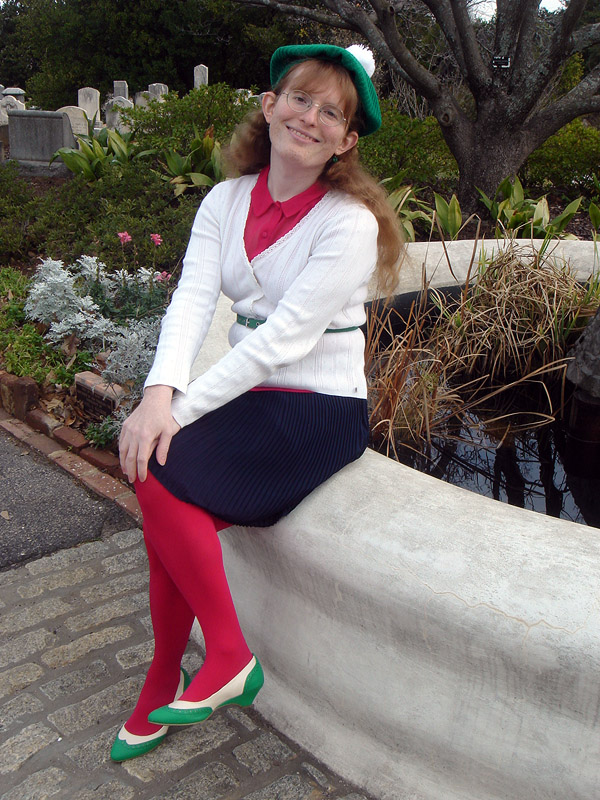 Pictures by Lynn