Posted: July 7, 2015
Worn: April 21, 2014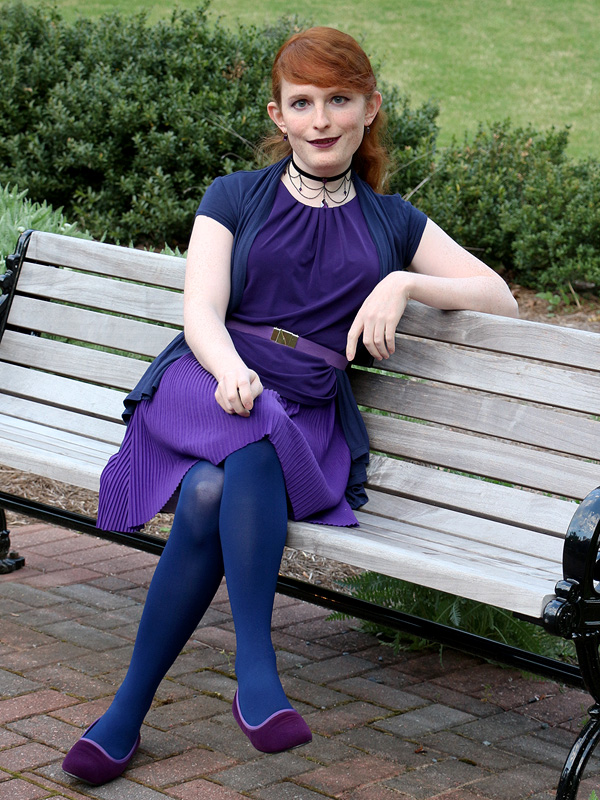 You might not think it from looking at my blog, but it's actually been years since I did much shopping at Macy's. Since I started reading personal style blogs, my clothing purchases have shifted heavily toward the internet. But one thing I still buy at Macy's, and still intend to, is Calvin Klein tops from the women's suits section. They're intended to be worn under a blazer, and are frequently dry clean only, but the fabric drapes beautifully and the colors are usually rich and saturated. At the time of the shoot, this was my latest and most favorite that I wore with everything I could think of. I'm still very fond of it, though it has since been surpassed by another of the series. Here, I have it tucked it in, except at the front, in an attempt to give the section below the belt a more interesting shape.
This is my first time at a new shooting location, Leita Thompson Memorial Park. It's much more crowded, or at least lively, than I'm accustomed to from shooting in graveyards, and I had a hard time even finding a parking space. But it had a nice gardeny area up front without a lot of people, so I had a pretty good photography experience.
Calvin Klein purple tanktop from Macy's, 2014
Ambiance Apparel navy wrap from Charlotte Russe, 2013
True Freedom purple skirt, shortened, from Sears, 2012
Vintage interchangeable gold belt clasp, 2011
Purple belt made of Dritz knit elastic from Hancock Fabrics, 2012
We Love Colors navy tights, 2013
Purple earrings from eBay, 2012
Purple & black collar necklace made by me, 2012
Annie "Tux" shoes in Purple Velvet from Zappos.com, 2012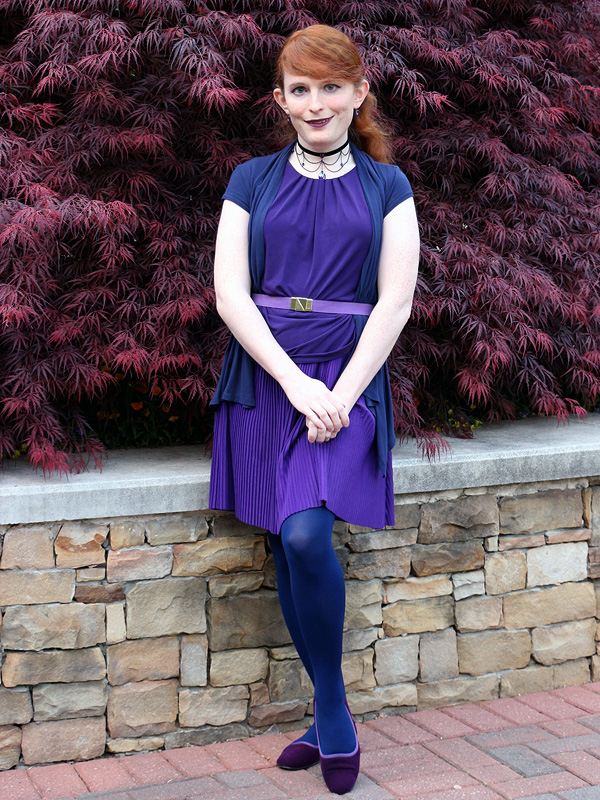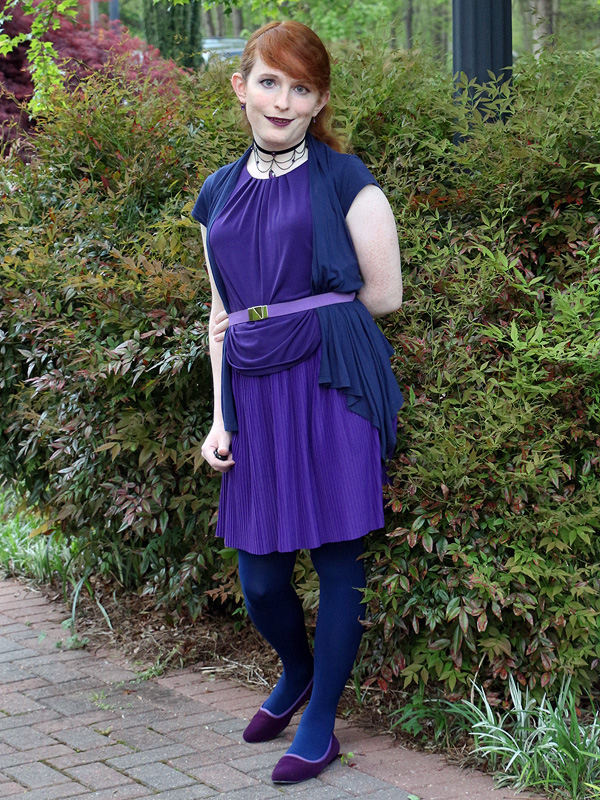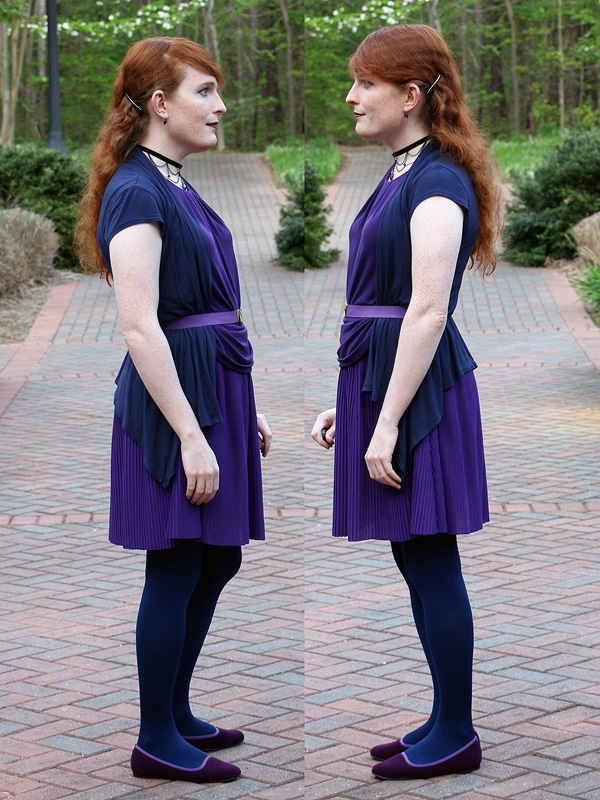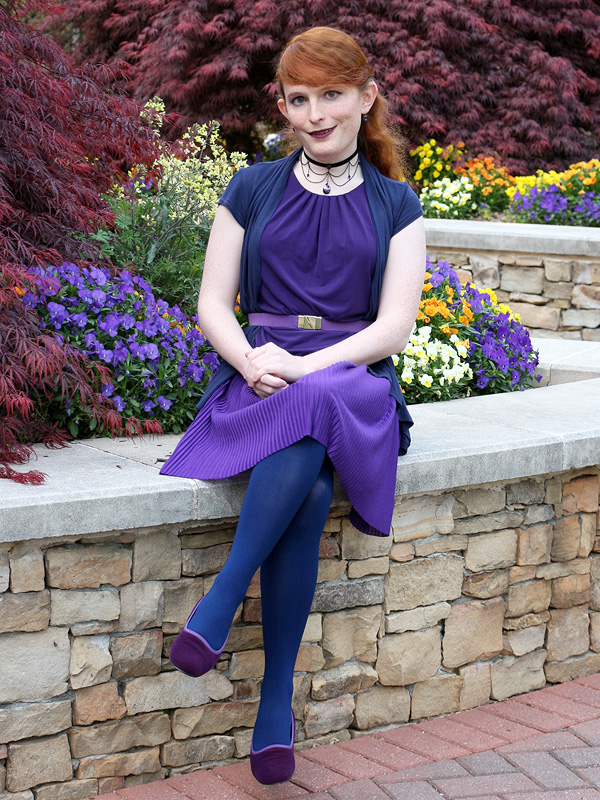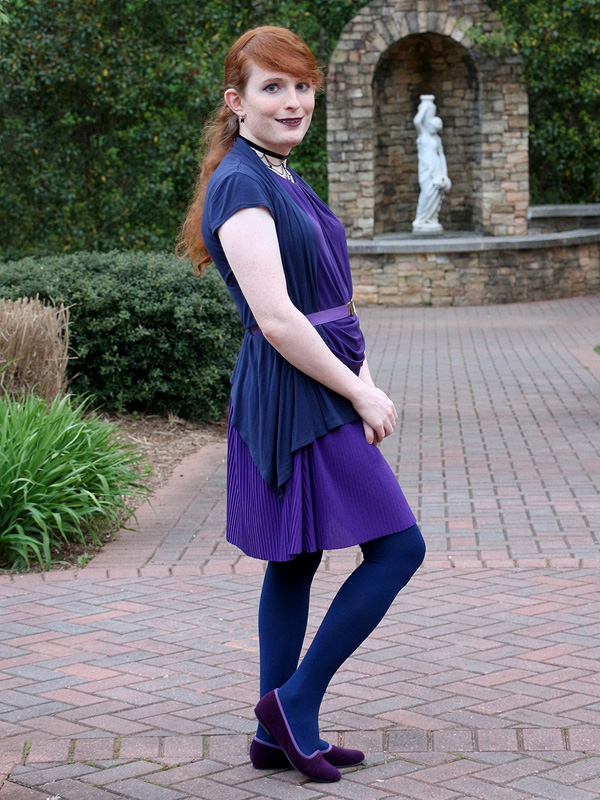 Note the statue in the background that I am totally not looking at. I didn't approach it, but apparently my phobia has decided Weeping Angels have an aggro radius.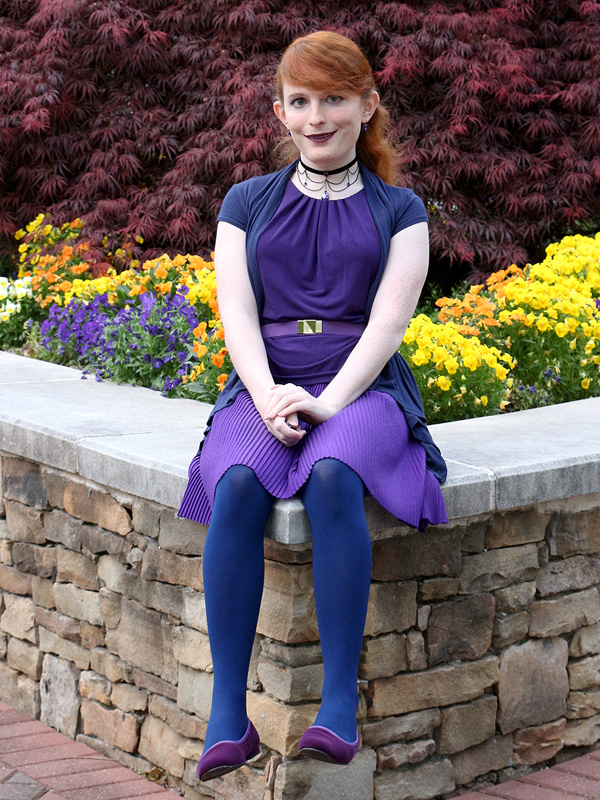 Pictures by Ember