Posted: June 8, 2015
Worn: January 4, 2014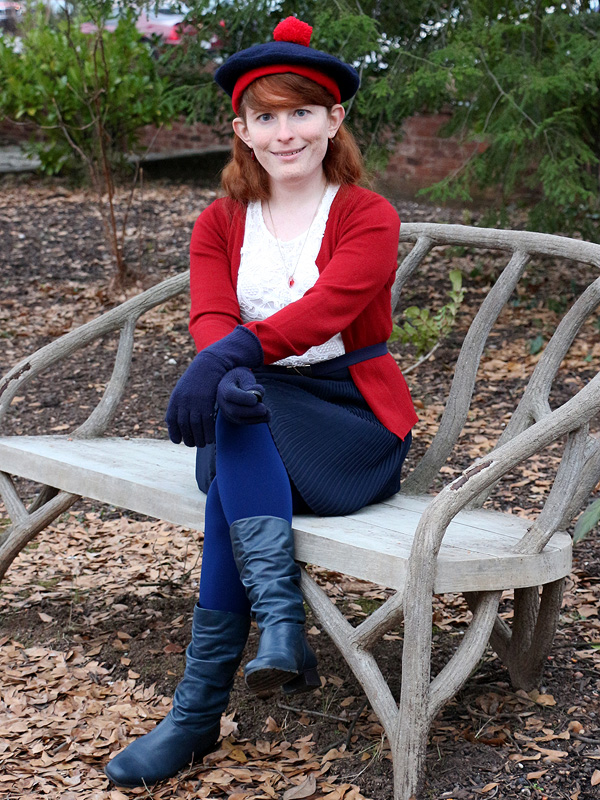 Some people look for a fountain, but I found it in a hat. Can you believe I was 33 when I made these pictures? I scarcely believe it myself and I was there.
I've known about this effect of my tam for some time and it can be seen in lesser degree the first time I took pictures of it.
I do a bit of superhero costuming at fandom conventions (Pictures someday!) and spandex catsuits tend to have a similar effect on my appearance.
My bangs separated like this often for most of 2014, though never moreso for a photoshoot than in this one. They finally grew long enough to stop separating, though now the trick is to keep them covering my forehead.
I chose Tuesday as the day to update this blog because I'm almost always home Tuesday. But this Tuesday I'm won't be, so I'm updating a day early.
Shang Ya white tanktop from eBay, 2014
Takeout red cardigan, originally sweater, from Macy's, 2003
Forever 21 navy skirt, 2012
We Love Colors navy tights, 2013
We Love Colors black tights, 2011
Tam from Jas. Townsend & Son, 2011
Red heart pendant from Michael's, 2012
Red earrings made from Michael's components, 2012
Vintage interchangeable gold belt clasp, 2011
Navy belt made of Dritz knit elastic from Hancock Fabrics, 2012
Liz Baker "Jamie" navy boots from thrift store, 2013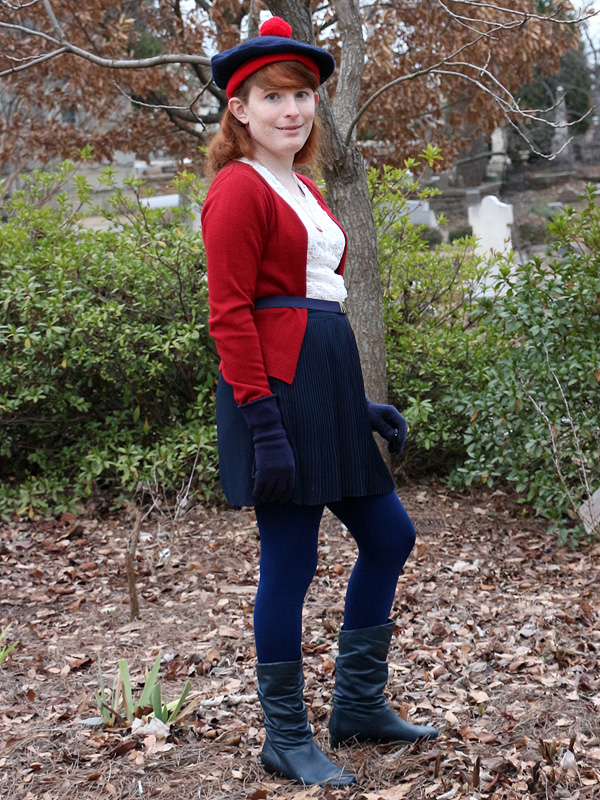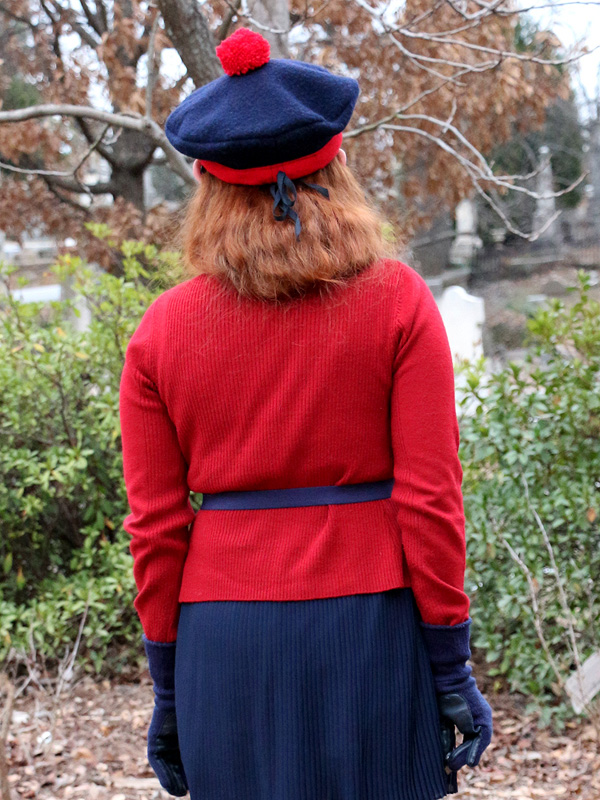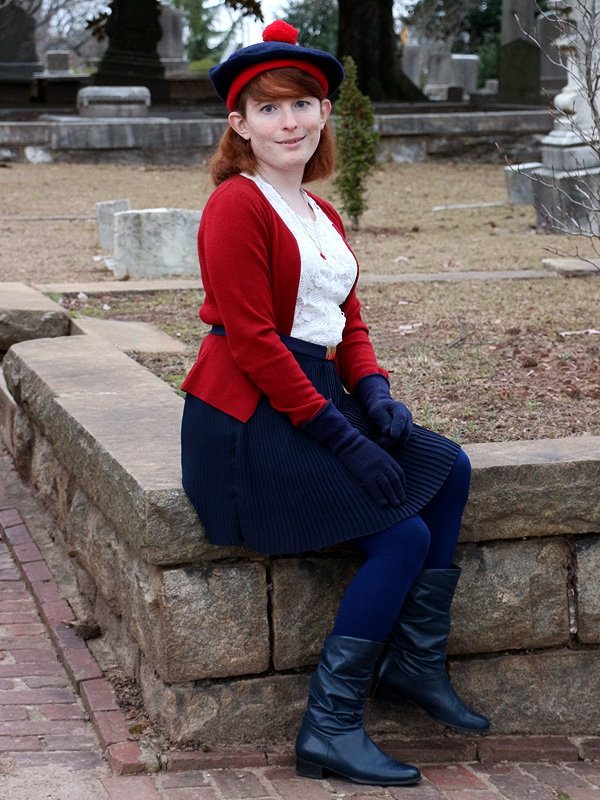 Pictures by Ember