Worn: November 19, 2012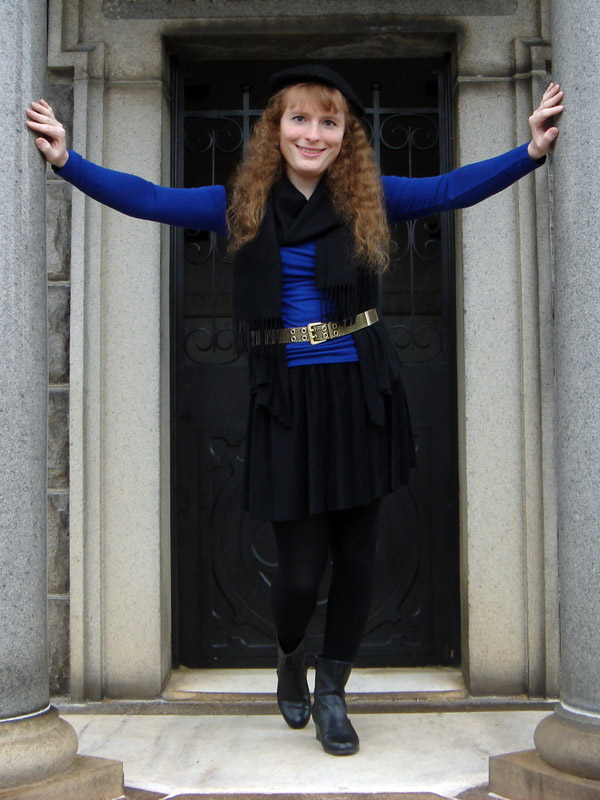 It was raining just a smidge when Lynn and I arrived at Oakland today, so I carried an umbrella with me during the shoot. Poor Lynn, holding the camera, just got wet. She's such a trooper; I don't know how she puts up with being my photographer. Meanwhile, posing with an umbrella is awkward, so when the rain paused, I ended up doing most of the shoot without it.
I notice a lot of women wearing their hair in front of their ears. I usually can't stop myself from tucking my hair behind my ears, but I held back today long enough to get pictures. I don't really care for the look, at least on me.
Lauren Ralph Lauren blue top from Macy's, 2008
BCX black wrap from Macy's, 2010
Grane black skirt from Macy's, 2012
We Love Colors black tights, 2011
Steve Madden brass links belt from Macy's, 2010
Croft & Barrow "Helena" black boots from thrift store, 2011, originally from Kohl's
Sadie Green's blue earrings from Cliptomania, 2007
Cashmink black scarf from Macy's, 2008
August "Blossom Story" black beret from Macy's, 2008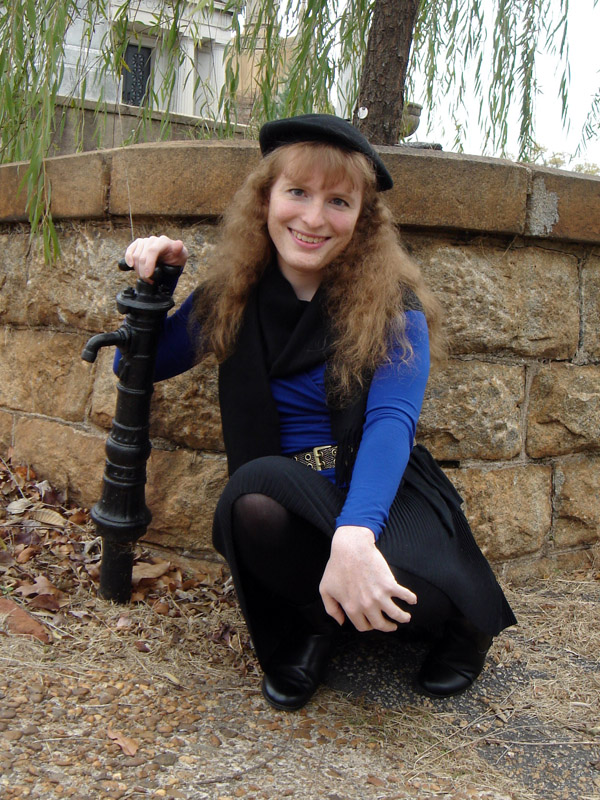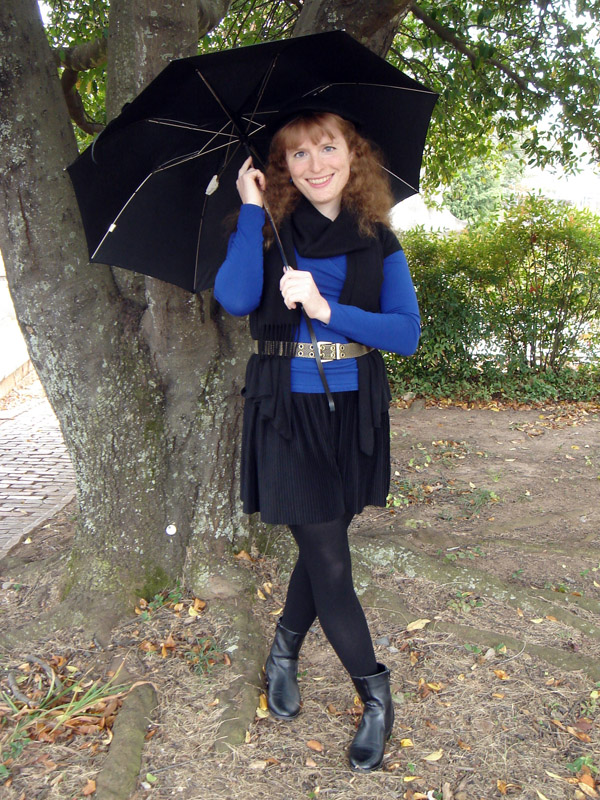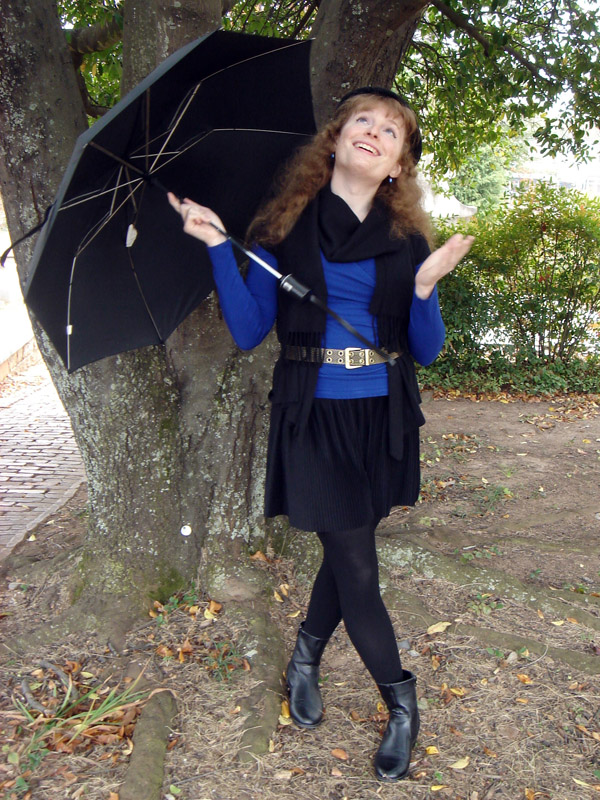 Pictures by Lynn